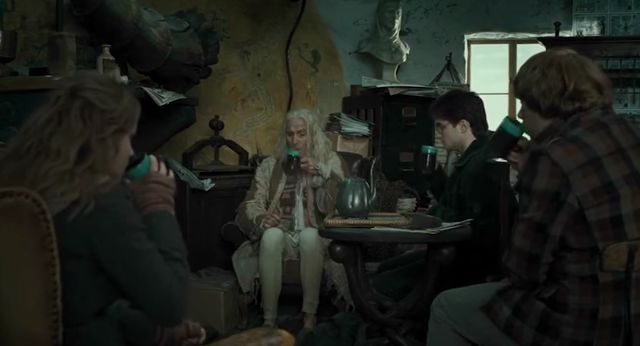 Normally I'd start an article like this with a "spoiler alert" type of message but if you haven't seen Harry Potter and the Deathly Hollows then God help you.  Seriously.  OK let's get back to what we need to here.  Ah yes, our Harry Potter fix.  I feel like any day without something regarding Harry Potter is a wasted day.   But not today folks.  Today we came across this video that puts kind of an interesting perspective on Harry Potter and the Deathly Hallows. Let's explore the following question:
What if an alien in the future stumbled upon David Yates' Harry Potter and the Deathly Hallows? Welcome to Earthling Cinema, where we examine the last remaining artifacts of a once-proud culture and try to understand what human lives were like before their planet was destroyed.
That's correct folks.  The hidden meaning in this film relates to the decimation of a civilization of wizards and muggles.  Actually it doesn't at all.   Just for your information this video is a total joke but it's certainly funny, so give it a watch.