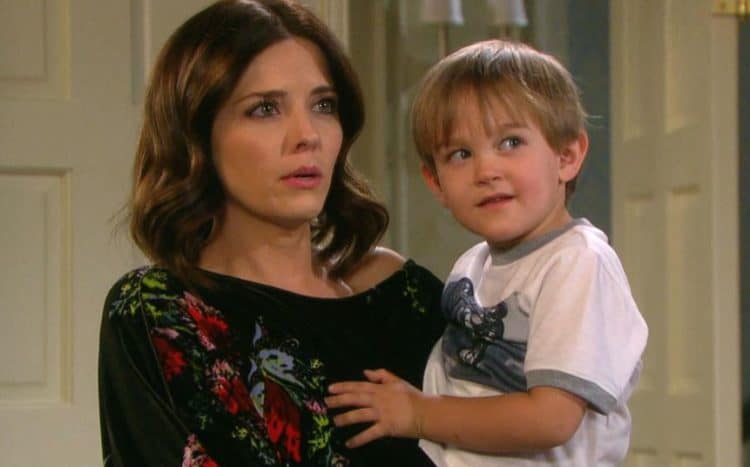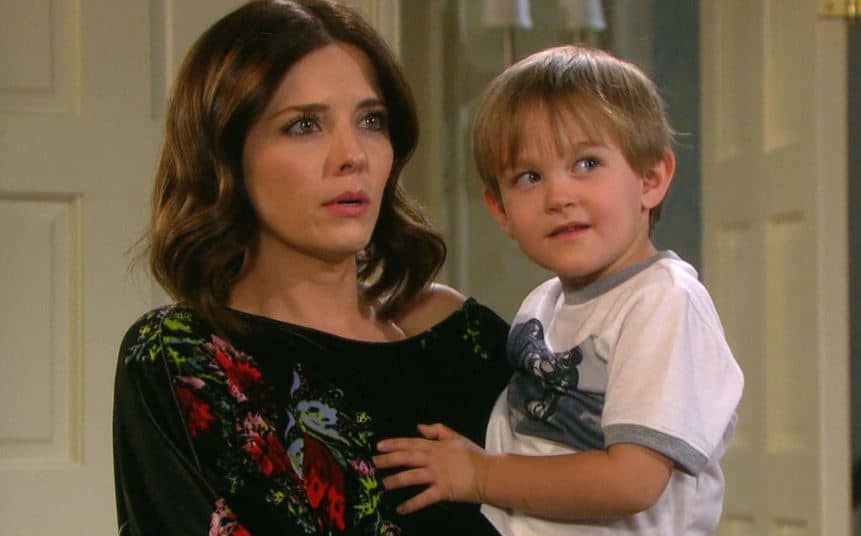 Days of Our Lives fans are watching as things seem to unfold between Will and Sonny. We saw earlier this week as Will told Sonny that there is a chance he might get his memory back. It might work, but we all know there is a lot that might go wrong with this serum. It might not end very well, but there is very little we can do about that at this point. We also saw a lot happen between Brady and Eve when Theresa decided to open her mouth and drop some news that shocked them both. Will they be able to handle what they learned, or not? And then there is Kayla, who is now doing Stefan's evil bidding.
It was difficult to watch her spying on her friend Kate. She hated every second of it, and she knows that she's made a very wrong decision working with Stefan. But, she has to make a choice. She has to decide what is happening for Steve is more important, and she's made that decision. But watching her as she was caught spying on Kate was awkward, uncomfortable, and very upsetting for fans. No one wants to see these two friends have a moment where Stefan comes between them, but we do think that Kate will eventually forgive her as she finds out what is happening. Finally, we also saw Marlena do what she knows she should not do. She knows better than to give Will the serum that Rolf had for his memory, but she's done it anyway. And we don't know how this will turn out. We suspect it won't end perfectly.
What's Happening on Days of Our Lives
We will all miss the amazing and talented @ChristopherSean in Salem! Working with him has been a blast and I've learned so much from this guy! Wish you and the fam all the love, happiness, and success you deserve! Love you man!

— freddie smith (@freddiemsmith) June 8, 2018
We already broke the news to everyone that Christopher Sean has quit the show. Paul will not be back, he's already filmed his last scenes, but it does look like we will see him at least through the fall. But, the problem is that he's going to be seriously missed by his coworkers. They've already started telling him how much they will miss him by sending out tweets and telling him good luck on his new ventures. It's a bittersweet moment for the people who have worked with him so long, but at least he's leaving on a good note.
What's Next on Days of Our Lives
This week on #DAYS: Will may be able to cure his amnesia, but at what cost? https://t.co/4qFe8iY9Sl

— Days of our Lives (@nbcdays) June 11, 2018
Hope is worried. She's terrified and upset now that she's realized her daughter is missing, but there is very little she can do about it at this point. She's done everything in her power to try and track her down, and it's not going well for her. She has to consider that there might be something else going on, and she knows that there is a lot that could have happened. She will find out what Tripp and Claire were in bed together, and she will find out her daughter caught them. She will wonder if her daughter ran off, did something reckless, or did something stupid.
And now that Ben is back in town, she will wonder if her daughter is even remotely safe. It's questionable, but he's a killer and he's back. She has no idea her daughter was involved in an accident on her motorbike, nor that Ben saved her, nor that he chose to put her in the cabin rather than take her to the hospital. Now there is a chance she's in danger. We will also see there is another issue going on here, too. Ciara will wake up in the cabin and panic that this is her life and this is going on. She will not be pleased to see that it's Ben who has her. She knows he is dangerous. And she cannot figure out what he is doing with her there. Why does he have her, and what can she do to escape? It doesn't seem to her he wants to help her if he didn't take her to get medical attention for her injuries. How will this end for her now that she's his hostage?
Stay tuned for more Days of Our Lives and be sure to check out TVOvermind daily for the latest Days of Our Lives spoilers, news, and updates.