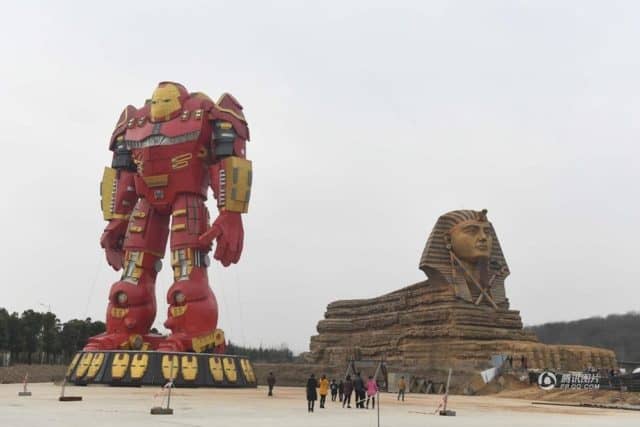 China has been known to make some pretty incredible massive statues.  Not only are these statues accurate in appearance the size is almost hard to believe until you see human beings standing near them.  Take for example a massive panda Iron Man that exists.    China also lays claim to an 81 foot high Evangelion statue.  Suffice it to say, they think big and with non-ordinary figures.  Which is why the photo above is a little disappointing.
According to CFCNews and Tencent (via ShanghaiIst), the giant Iron Man went up at a tourist spot World Cultural Heritage Expo Park in Anhui, China.   As you can see it's right next to a giant Sphinx which actually looks just fine.  But why did they have to completely flub the Iron Man?  They couldn't have put a little more effort into this thing?
P.S. it's close to 100 feet tall.  You'd think they could at least have taken a look at some Iron Man posters before doing this.   What a let down.
For comparison's sake, I've included the Panda and Evangelion photos below: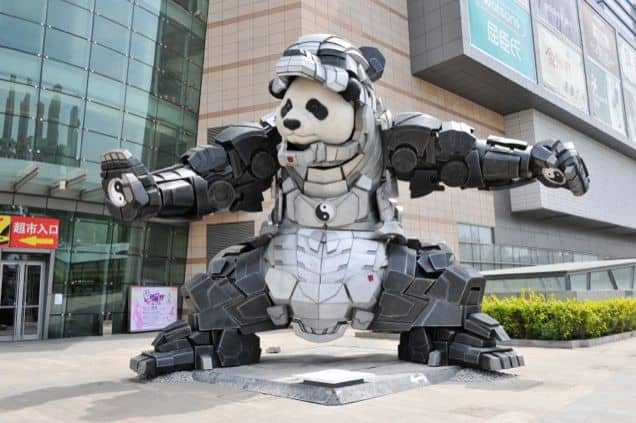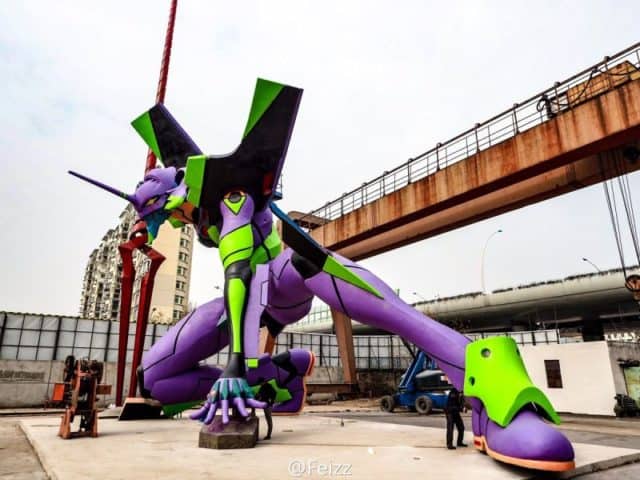 And here's the crappy Iron Man again.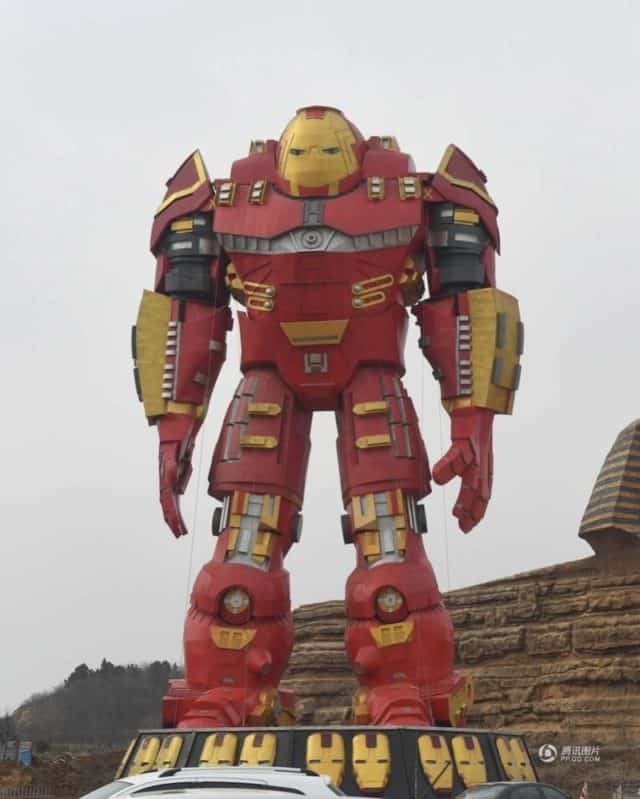 Photos via CFnews