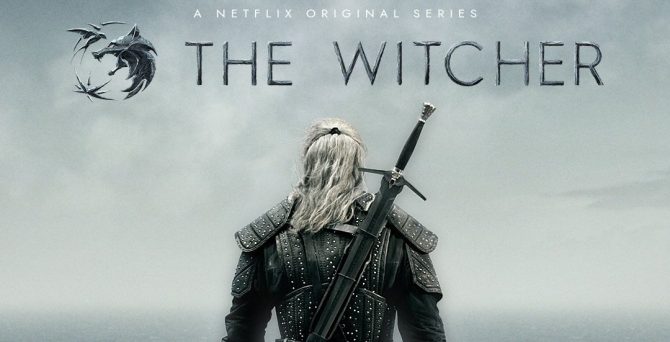 It sounds as though Henry Cavill had the part of Geralt in The Witcher before the casting call, but Lauren Schmidt-Hissrich, the creator of the Netflix series, had to at least see other auditions before she made up her mind and went with Cavill. One glaring difference that he had over pretty much everyone was that he knew the story inside and out as he'd been a big fan of The Witcher for a while and had played the games and read the stories. That would give anyone a huge advantage since the knowledge of what the main character is like and how they react to their world is an enormous leg up. As AJ Caulfield of Looper makes clear Cavill had well over two hundred other hopefuls beat out the moment that Hissrich thought of his voice each time she heard an audition. That kind of seals the deal it sounds like but at least she was good enough to give others a chance. There was no telling if someone else might come along that could possibly pull off the role a little easier, but obviously that wasn't the case. Given that he had so much knowledge about the subject it sounds as though this part was almost made for Cavill and no one else would come close.
Some fans were ecstatic about this development when it was announced while some were on the fence or not so certain since Cavill has played a lead character before and as many would still quarrel over he kind of made a mess of it, though some would say that it wasn't all his fault and they'd be right. His stint as Superman in the Justice League movie wasn't really much of his doing since he was given a horrible CGI mess on his face and dialogue that sounded as though it came from the old-school cartoons, when he wasn't trying to be sinister with Batman in his grasp at least. As Superman he's a little less than convincing in some ways but very astute in others, but as Geralt of Rivia he's proven to be perfect for the role since he can do sinister and dour without much effort and he can make people believe that he's a walking, talking bada** without any real issues.
Henry Cavill is an impressive specimen and he can act, that much has been established. But hopefully The Witcher will be a project that will allow him to move past the whole Superman CGI blunder since it's still something that people talk about from time to time even if it's more of a running joke that's not meant to be personal any longer, if it ever was. As Geralt though he's bound to tear it up since he does have the right look and the right bearing. Some might say there are some noticeable differences and it's bound to happen since between the game and the live action show not everything is going to be perfect. But thus far he's been widely accepted and it might be that this will be one of the characters he'l come to be known for since other than Superman there are only a few other characters that people might remember.
Having never played the game or read the books, though now I might since it sounds and looks interesting, I can't speak a lot to the nature of the show or even whether it's entirely worthy of the fans. But so far the fans appear to agree that things are going just the way they should and are mostly on board with it, particularly with Cavill as Geralt. Being that it's not all that far away as Rachel Weber of Gamesradar states,  they'd best be just fine with it as it is since there's no going back now and no changing things to their liking if it's not. Watching the trailer however it does look as though it might be worth the watch and more than worth the adoration of the fans. Hopefully we're not seeing the best parts in the trailer though, as this has been known to happen and as a rule that usually means that there's either an overload of action and story about to spill forth or we're going to be highly disappointed. I'm kind of betting on the former and hoping the latter doesn't come true.
To think that there is one set person for every role is usually hard to grasp since there are a lot of people that can occupy various roles in movies or TV. But this role definitely appears to belong to Cavill, and not just because he happens to know more about the world he's been set into than the creator of the series did. If anything, Cavill is the Geralt that fans have been waiting for.