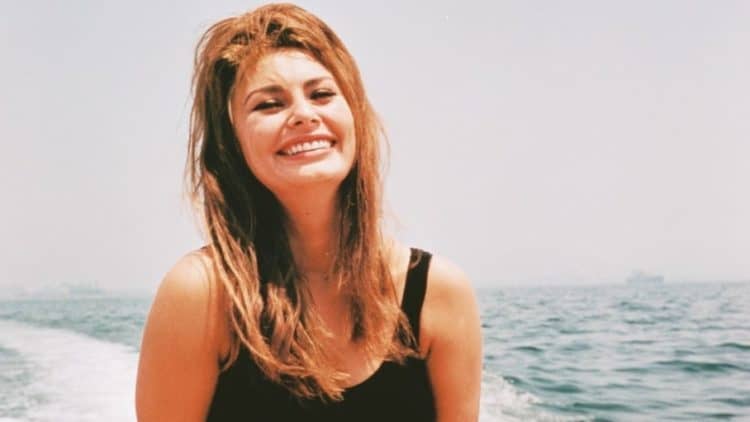 Plenty of people still remember Sophia Loren and there are many reasons why, since she is a very popular and award-winning actress that was at one time extremely prominent and was known to take on multiple projects per year. For some of us, one of the most memorable times was when she starred opposite Walter Matthau and Jack Lemmon in Grumpier Old Men, but for the older generations, it's likely that she's remembered from her younger days when she was tearing up the screen and winning awards left and right for her talents. Just to remind folks at this time she is still acting since she recently starred in The Life Ahead, and has been seen now and again on screen over the years, despite the idea that she retired in 2009. But the reason that she decided to leave acting in the 80s is a simple one that some actors have made in the past, and one of the best reasons for any actor to take it easy for a while, she wanted to get to know her family. As it's been noted she already had a family at this point, but her desire was to spend more time with them and really get to know them and be the family person that her career hadn't allowed her to be for a while.
Some folks might want to say that actors are able to do the family thing and still focus on their career but the truth is that actors do keep fairly hectic schedules and as any parent knows, children and family time don't really conform to busy schedules that well all the time and can take a lot of effort. The money that acting brings in can keep one's family safe and secure and comfortable, but without the actor's presence in their lives as a parent, a lot of kids can grow up not knowing who their mom or dad really is, which is something that many actors try to avoid by taking time off every now and then to spend with their family. Some focus a little too much on their career and for whatever reasons don't take enough time for their family, while other actors will carve out significant chunks of time from their schedule that will allow them to focus solely on family and nothing else. The priorities of any actor are theirs and theirs alone and while some actors will continue to work and lament the distance from their families, Sophia chose to get to know her family rather than let someone else raise her kids, which was likely one of the best decisions she could have made. Without trying to put down so many actors that are career-driven and have allowed relationships with their families to suffer, there are more important things than work, and a healthy balance between work and family tends to make a more complete human being.
At that point in her career, Sophia had already done so much that taking off to be with her family might have confused and upset a few fans, but thankfully it sounds as though she didn't worry too much about this since she spent the kind of time it took to watch her children grow and have their own families. That sounds like something that might have helped her immensely in life since to hear Sophia tell it, this was possibly one of the things that might have soured the business for her had she not taken that time to do what she wanted. A career is great and the reputation that actors can gain throughout the years is worth its weight in gold, but for those that do have families, and there are a lot of them, one would hope that they do take the time now and again to enjoy the small things and get to know the people they helped bring into the world since apart from the glitz and glamour of Hollywood and everything it has to offer, an actor's family should be their own personal retreat that they can come home to now and then in order to find some sense of balance and peace of mind that will allow them to be something other than a popular celebrity. Sophia made that choice many years ago and it does feel as though she became stronger for it even if her fame started to drift away.
The thing about this is that her fame would have started to drift at some point anyway since the older generation of Hollywood is still well-known to many people, but their fame and reputation, cemented as they are in the hearts and minds of so many, is starting to fade ever so slightly. Let's just say that Sophia made the right choice way back when, since she put family over work at one point and is likely very happy that she did.