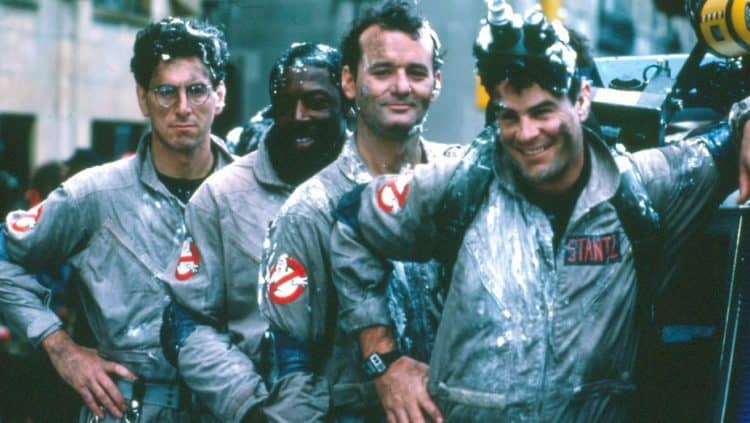 To be honest the sound of this clip isn't too different from the actual theme until the singing starts, maybe a little harder and a little more forceful, but otherwise not too different. Frog Leap obviously has a pretty dedicated fan base, and it's obvious that they enjoy covering older songs that people know and can remember. Of course, it's likely that their entire set isn't composed of songs like this, as this could be something that they do for fun and to give the fans a bit of a thrill and a laugh. Just imagine if this had been put on the original soundtrack though back in the 80s, the expressions of many fans would have likely reflected their shock since, despite punk rock being rooted in the 60s and 70s, it was felt in a big way in the 80s and started fading out slightly in the 90s. But it did give way to hard rock, which was embraced in a big way and has been around for quite some time thankfully as Frog Leap has helped to keep it alive with their efforts as well. It's a different way to listen to the Ghostbusters theme, that's for certain, but it's also pretty cool for the most part since it stays true to the original track.
If the movies would do that it would be great since 2016 was an attempt to do something different while keeping some of the similarities, but it bombed out in a big way for a number of reasons that people still want to claim had to do with sexism and racism. The truth of it is that a group of very funny women who have a great amount of acting talent between them were slammed together in an attempt to remake one of the funniest horror comedies of all time, but whoever was writing forgot that to improve upon a classic one needs to actually adhere to the source material a little more and make a reboot familiar while still keeping its unique voice. Oh yes, it's entirely possible since there have been reboots and remakes that have worked just fine over the years and have managed to convince a lot of people that they were worthwhile. Sadly, Ghostbusters wasn't one of them in 2016, but the hope is that Ghostbusters: Afterlife, will be whenever we get to see it. So far the release date has been set for June 2021, and hopefully, things won't happen that will make it necessary to postpone the movie once again. If that does happen with this movie and many others it might be time to finally admit that heading to streaming is the best way to go. Who knows, it might actually increase the number of subscribers that the lucky streaming network that lands one movie or another could use to bump up their profits.
So many people have been begging for another Ghostbusters sequel that it's not surprising at all that someone would finally have enough ambition to make it happen. Hopefull Afterlife will follow the track that people are hoping for and will introduce Egon Spengler's family in order to bring forth a new generation of Ghostbusters that will need to be trained by the old guys that once wore the suits and took the risks. So far it does sound as though the remaining Ghostbusters are all in for the ride, but Rick Moranis will be sitting this one out. That's a shame really since his character in both movies was well done and he started stepping it up in the sequel. It's also going to be interesting to see how the personal stories of the guys play out since after so long one would almost assume that each one of them would settle down and start a family or at least find a significant other to share their life with. Without Egon, it's going to be a bit strange, but considering that it's his family, or so a lot of us are thinking, that will be featured in the movie, it's easy to come to a conclusion that Egon's part will be covered, while the other guys might take some convincing to return to the scene and make heads or tails of what's going on in some rural town out in the middle of nowhere.
Moments such as the clip above just make it clear that people still love the Ghostbusters quite a bit and aren't going to forget them any time soon since a lot of us grew up with the movies in our lives and are still able to enjoy them today. Hopefully, this third movie will be a huge improvement and will give the fans one final hurrah before the sendoff that we know is coming. We'll just have to wait and see, and hope.