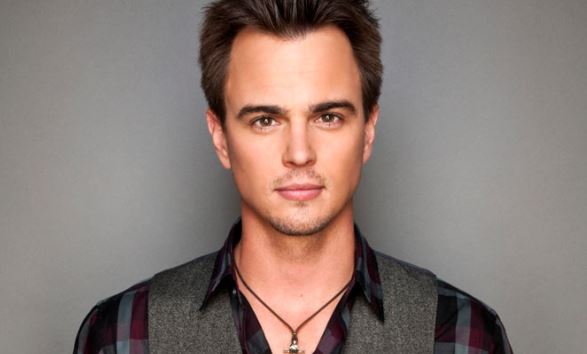 The Bold and the Beautiful fans are so excited about a few things that might make you feel good. We are so happy, for one, that the entire situation with Liam and Hope's baby has finally come to light, and we are watching some serious magic happen as a result. You see, we already went through our list of women who have done nothing but impress us in 2019. They may or may not be our favorite actors and actresses of all time on the show, but they are the men and women who have made us feel most impressed in this one year. Who are the best men? We talked about the women blowing us away this year, but it's time to talk men. Who is the best of the best in 2019?
Scott Clifton
Here is a man we don't typically like – not as a person but as a character. We cannot typically stand how much Liam cannot make a decision to save his life. He relies on other people to make all his decisions on a daily basis. For example, the fact that he even married Hope in the first place was because Steffy told him that she was not going to be part of his weird choice situation anymore when he could not decide between the two of them. If she'd stayed put, he might not have made the same decision. However, we do have to admit that he has us feeling all the good things since his marriage to Hope ended. He's been a man of his word keeping his fatherhood with Steffy a real thing. He's been good about being with his kids, and he's been amazing trying to get Hope back even when she was marrying another man and he was sleeping with Steffy. But, that's neither here nor there. His acting skills this year have made us happy, and we want to see more of this man as he's been assertive in his life.
Thorsten Kaye
As long as Ridge is a man who is married to Brooke, he will never truly be happy, and this is one actor who is having a stellar year. We are loving watching him stand his ground with his wife who will not do anything until everyone on the planet agrees with her. Brooke has always been very much the kind of woman who feels that the world should work out precisely as she sees fit. Her way or the highway, if we are being honest about her. She is not forgiving. She is not understanding. She is not the kind of woman who spends a lot of time focused on anything but the way she feels and how she is living her own life. But, she's also the kind of woman who makes some poor choices in her love life, too. But, Ridge has stood up to her. He's not backed down and done anything he doesn't agree with, and he's made his daughter proud. Now, if he would tell Brooke to get lost, we'd all be happy.
Darin Brooks
Wyatt has always been an afterthought. He's always been the kind of man no one pays much attention to. He's always been the type who wants to be better. He wants to do better. He wants to make good choices, and he wants to have some sort of positive influence in his own life, and he's never been able to. The problem with him is that he's not in a place where he can make those decisions. He's always been the kind of guy who has been given a chance to do things his own way, but he's never been a man who has. He's always done as his mother has told him to do, and it's been a real thing. But, we can see that he is changing his ways. He's made great strides this year. He's become a man of his own, and he's done things he wants to do. He's made himself important, and we like to see him this way. We hope he can keep that up for us.