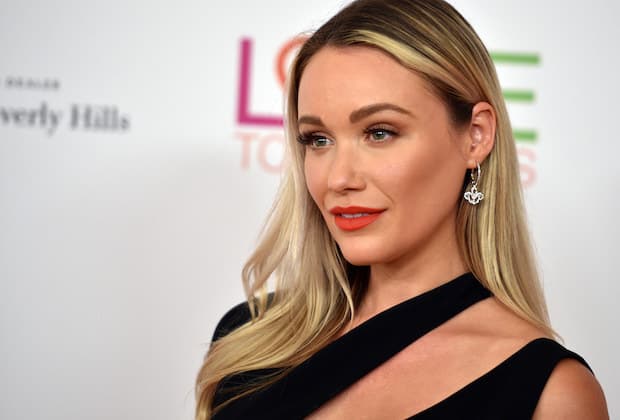 The Bold and the Beautiful fans know that many people get to see women come and go around here. Because this show was never extended into the hour-long timeslot every other soap has taken over, there is not time to delve into the lives and stories of all the people, all the time. There is time, however, to focus on one or two main story lines at a time. This means we see some faces regularly, and it means we see others less so. This is not a problem for many, but it does help us understand where there is room for favorites that change regularly. Some many come and go. Some may stick around, but 2019 has been the year for three very specific actresses on the show, and we cannot wait to share with you who they are and what they have to offer. These are our favorites this year.
Jacqueline MacInness Wood
She is everything, and she's still riding very strong off her 2018 year. The woman who plays Steffy blew us away last year when she decided to get her life together, choose herself, and put herself in a happy situation. She is the reason that Hope is with Liam – or was, to be honest. She chose not to be put herself in the middle of the game he played for so long. She chose to make sure he had to make a decision on his own, and she chose to be there for herself and her unborn baby. She was not about to let this man take her for a ride when she wasn't ready to be involved with someone who wasn't sure who he wanted to be with. She took control over her own life, she had a baby, she adopted a baby, and she decides how to live her life based on exactly what is best for her babies. She's been a strength like no one else around here, and now she's taking on the role of a woman totally crushed. Her baby is not her baby, and she has to figure that out and live with it.
Annika Noelle
We love that there is so much going on around here, and we love that this is a thing. But, we also love that there is a moment in time when we can choose to see our lives turn into something beautiful. Hope has had a very rough year. She's been the happiest woman on the planet, and that was taken from her in a moment. She's been crushed, hopeless, lost, ready to die. She's been through so many horrible things and feelings, and she's been a total mess. But, she's also been a woman who has given some thought to her life in terms of what she can do for herself. Her life is changing. She's made horrible decisions this year since losing her daughter at birth, but they've made her more interesting. She's got her baby back – the baby she thought died all those months ago – and she is out there to change her own life and the life of her daughter. It's beautiful, it's amazing, and it's not going to be something we can get enough of.
Courtney Hope
We have to say, she's our favorite. She's spunky, fun, smart, and she's not too much into the business of others. She stands her own ground, and we adore her with Wyatt. We aren't huge fans of the fact that he thought his life would be better with Flo – she's awful – but we think there is a chance Wyatt can work this out and get another chance with Sally. Sally is everything. She's amazing, she's awesome, she's totally cool. We love her and all she stands for. She's the one who makes the best choices in our opinion, and we love that she does not sacrifice who she is or what she wants or how she lives her own life to make anyone else happy. She does what is good and right for her, and that's all there is to it. She's amazing, and we love her.