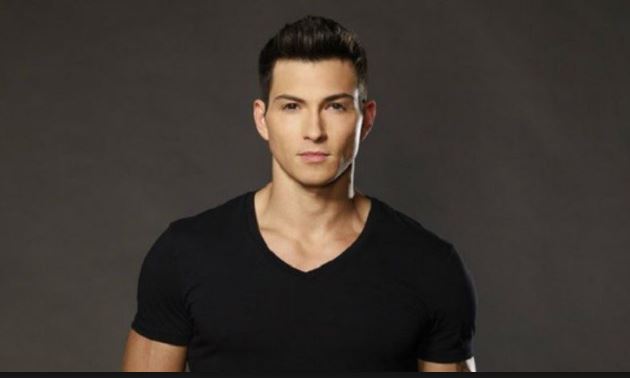 Days of Our Lives fans are so impressed with so many of the people on the show. We talked already about the women who have been bringing their A game in 2019, but what about the men? Some of the men in Salem have been around for so long that we don't know how to get over their awesomeness. Some are relatively new, and some have come and gone a few times over the years. But, there is a lot we can't handle when it comes to them and their situation. We love these people, and there are a few men who have made us realize that 2019 is their year. These are the men we think are totally bringing their best to the table as far as we are concerned. Do you agree, or do you think there are other men doing a better job?
Greg Vaughn
You know Greg Vaughn as Eric. He's the man who has had probably the worst and most dramatically sad life of anyone in Salem. His entire existence on the show has been something of a horrible heartache. He was a man desperately in love with Nicole. But, she left him. She wanted more. And by more, we mean more money. She wanted to have something that Eric was unable to get her. She wanted power and prestige and money and things that only another man could provide for her, so she left him. He was crushed. She loved him, too. And then she came back to him. And then she left him. And then he killed her fiancé drunk driving. Then he went to jail. Then she fell for someone else. Then things changed and happened and people were crushed. Things were unbelievable for a while, but Nicole came back to him and he was happier than he'd been in the entire course of his whole life. But, that's when it all fell apart. She died in a fire. Then she was really alive, but she's not herself. She's actually being kept captive elsewhere and Kristin is wearing her face and pretending to be her while also seducing Brady – again. It's ugly. But, this is a man who is bringing the heat in every manner of speaking. He is killing it. He is doing the best possible job, and we are so impressed with how well he is able to channel this character.
Robert Scott Wilson
Oh, Ben. You've made us believe you were the most awful, most horrible, most terrible person in the world. You killed people. You suffered from a horrible mental illness that made you crazy and awful and horrible, and we hated seeing your face. And then you came back, and you redeemed yourself. Not too many actors could do that. Not too many young men could make us believe they are the worst of the worst, and then change the game from the start. He's done this. He's made himself into a lovable, wonderful man. We want to see him succeed. We want to see him find the best life has to offer. Want to see him make things work in his life, and we want to see him get through all he's caused and make it out into the light on the other side. He's doing the most spectacular job of this.
Brandon Barash
He's brand-new. In fact, he's not even the original Stefan. He took over for Tyler Christopher when the character was barely even a year old. It's too much for us to handle thinking that he is so good at this job yet he is not the man who originated it. But, he's killing it. Making us believe that he is really a man in love with Gabi even though he is sure she is awful and that he hates her more than anyone in the entire world. They are playing one another, but they have so much chemistry it is simply amazing. He is killing it in this role. It's not easy to take over a role from a soap icon. It's especially hard to do it before the original has a chance to make the character a long-time thing. But, he's done it. We love it.