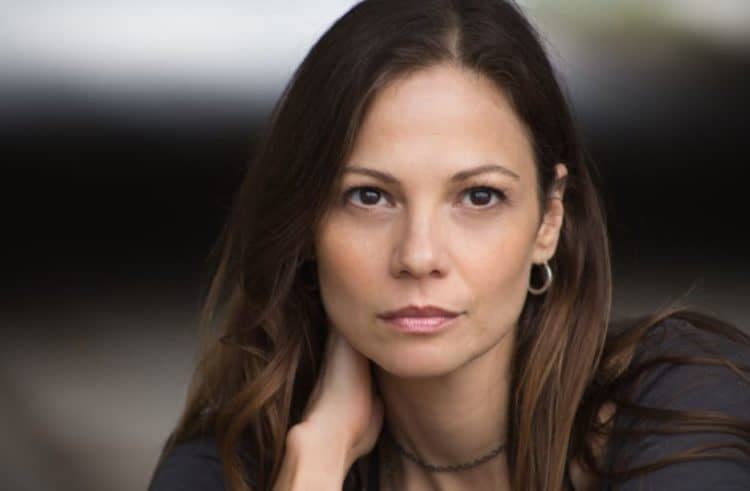 General Hospital fans are always looking for interesting things, and they usually get them. This is a show that once took a bunch of people from a show that didn't get renewed, and brought them to Port Charles to live happily ever after, so there are many faces you see here that should be familiar to you. If you aren't sure, just look around. There are some that might seem like they have been around a million years, and there are some that might have been around a few. But, there is always a long list of characters who were on different soaps at different times, and we love to bring those to you. How many characters can you think of that came from other shows at some point in their career to spend time in Port Charles?
Tamara Braun
What we love about Dr. Kim is the fact that she not only came from other soaps, she also came from this soap from one character to another. There was a time when this gorgeous actress spent a few years as Carly Corinthos. Now she's Dr. Kim, and we love that. We love the current Carly more than any other, but she did a fantastic job of taking on this role when it was given to her, and it's amazing. She also spent a little time in Salem at one point in her career. She even won an Emmy for it. And, she was also part of the All My Children cast before that show was cancelled. She's been around the block a time or two, and she's been amazing at all of it when she's had the chance to show off her range in acting skills. We love her, and so do her fans.
Steve Burton
We know him as Jason. We love him as Jason. We hate the idea that he was ever anyone other than Jason. But, he was someone other than Jason for a moment. He was Dylan in Genoa City for a long time. He took on this role when he had a chance to do it, and he did a great job. He is currently part of the witness protection program, and he left behind his wife and her children when he had to leave. He was married to Sharon when he had to go, and it did crush her to see him depart the way that he did. But, he had to get back to Port Charles and to Sam, who is the absolute love of his life if you ask us. And we are never happier than when he is there doing what he does best. And we love him as Jason. We want nothing more from him than to take on this role forever, but we do want to see him back with Sam on an official basis. Actually, that's what we want most of everything. Him here, but also him with Sam. And that's all. We don't ask for much.
Maura West
She's a woman we like very much in her current role on the show. She's Ava Jerome, and she is amazing. She's made no friends in Port Charles, and she's not at all concerned about it. It does not seem to matter to her who likes her, who does not, and who is not going to be happy with her choices. She makes her choices based on only one thing, and that thing is how she feels about them. She's not concerned with the way anyone else feels. She's not concerned about anything other than herself, and we love her specific brand of selfish. She's amazing, but she's not only around here. She's been on As the World Turns, The Young and the Restless, and now on General Hospital. She's a soap expert, and you can tell when she takes her time to show us her total skill and her amazing talent. We love her, we never want her to leave her role as Ava, and we want to see her change her ways. She was almost nice for a bit in 2018, and it scared us. We like her mean and snake-like. It suits her the most.