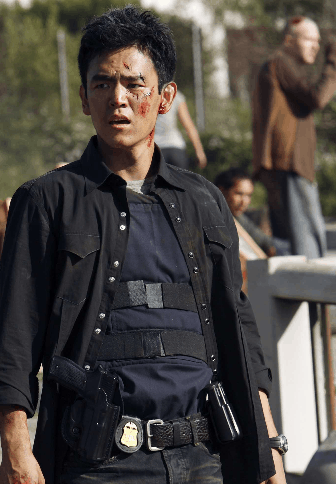 FlashForward creator David S. Goyer is already taking preventative measures against the sort of complaints and accusations the writers of Lost recieved midway through the show's run. Goyer has already announced that the entire show is perfectly planned.
"In a post-Lost world, when you take a pilot to the networks, they ask, 'Do you have any idea where it goes?' " Goyer told USA Today. "As a viewer, I would feel frustrated if the show creators don't know where they're going."
While Lost is one of the best shows on television, it certainly had a lot of fatty elements that could have been easily cut for a more streamlined and more concise story (Nikki and Paulo, anyone?). FlashForward hopes to learn from the past by showing deep character storylines while still maintaining the brisk pace mandated to keep the story going. "We couldn't hang our hats on that big concept. It had to be about relationships and how it affected everyone's lives. That, to me, was the hook," said actor John Cho, who plays Demetri Noh in the series.
Goyer reassures audiences that FlashForward will still remain true to the story, however, and has a plotted beginning, middle, and end. The series, he says, will be told best in five seasons. It could, however, be shortened down to three, or "accordioned" out to last even longer than five.
Personally, I think it would be best if FlashForward ran for five seasons. It's a good, concise number, that would keep the show from losing too much of what it is. Lost, when counting episodes, will have run for the length of five normal seasons by the time its over, and look how well that turned out for it.
And as for viewers wondering how the story will expand into a second season, Goyer has reassurances for them as well. "I hope people ask that," Goyer says. "In some ways, I can't wait to get there. It's going to be more exciting than Season 1."