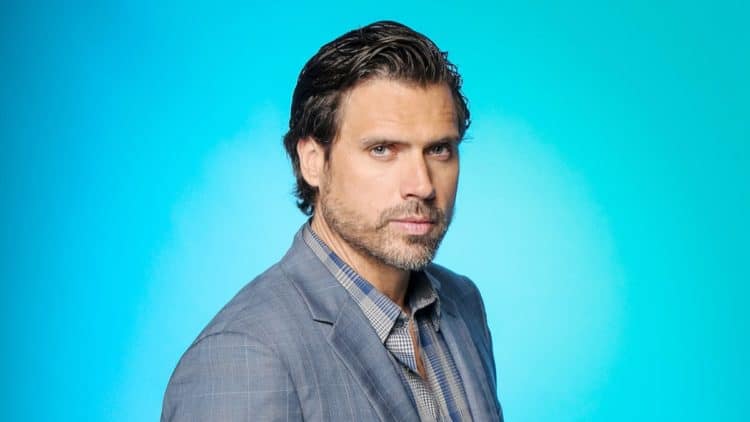 Young and the Restless fans love the men and women on this show, and there are so many of them if we are being totally honest. We've said it at least a dozen times, but there are more characters on this one show than we think there are on television as a whole. The people here come and go and stay and make choices we don't agree with or understand, and we don't know how to focus on their lives as much as we focus on things we love. But, there is so much we can hope to see change in the near future. For example, we might see things improve when we discuss the men who have done nothing but impress us in 2019. We talked about the women, but what about the male actors who are bringing such life to their characters this year? There are three who are simply killing it, and we cannot get enough of them no matter how much we try.
Joshua Morrow
Nick. What can we say about Nick other than the fact that he has made some big changes to his character this year? Here is a man who has done nothing but be a puppet in the shadow of his other brother, his family, and his father for so many years. He's always been looking for the affection he was never given as a child, but this year has shown a new side of him. His father has been gone more than he has been around, and Nick has been the one to step up to the plate. When his father was gone and his mother and sister were both in trouble, he did what he had to do to get them out of trouble. He supported them. He made it possible for them to go free. He made their dreams come true, and he saved them from the most horrible thing in the world. He did it. And he made sure he was able to keep it to himself – well, mostly. Our point is that he brought his A-game to the table, and he did it with such grace and elegance and precision. He is a man who has done all he can to make it right, and he's killed it as a result.
Jason Thompson
Billy's had a rough year. He has a lot of those, if we are being honest. But this has been a rough one. He's through with the games he's been playing so long, but they are not through with him. He's seeing his life from a new perspective, and he's not entirely happy about it. He's not sure what is going on in his life, how it will affect him, or what it means. He's not a man who has had to make many choices over the years that aren't just about him, but this has been a rough year. He's watched as the woman he loves has fallen completely apart. He's been part of something ugly and not so good, and he's struggling. He's fighting with his mother, and he's bringing some changes to this man. They might just end up being good ones, too.
Daniel Goddard
Sweet Cane. So naïve yet so conniving at the same time. He's a man who has gone out of his own way to make some poor choices over the years, and he's never been one to really stop where he's had the chance. He's never really been a man of his word. He's always looking for love, and he's not always that happy when he finds it. But, his newfound personality has been giving us life. He's surprised us. He has shown us a new side of him. Sure, he still doesn't get why his wife didn't want to stay married to him after he had a somewhat physical but highly emotional affair with another woman while she was in prison for something, but that's not a big deal, right? He's moved on, he's changed his life a bit, and we hope that he can continue down this path he is creating. He's charmed us with his new situation, and we like it a lot.