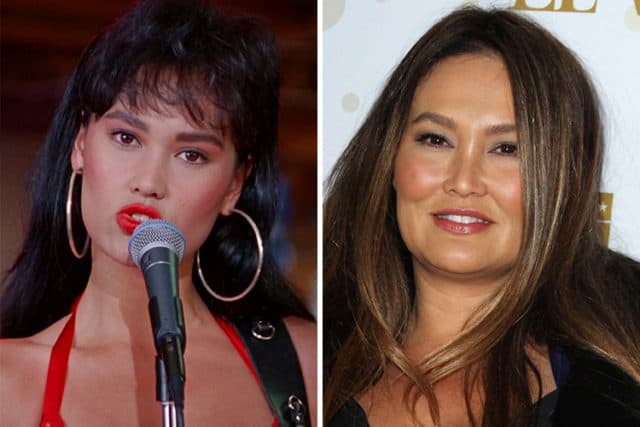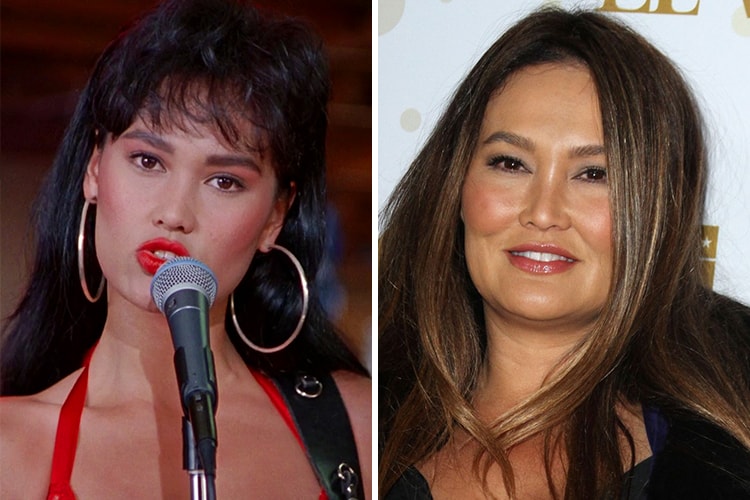 So just to get started with Tia Carrerre she's not dead as some rumors might say, and in fact she didn't entirely vanish from the limelight. It's true that she's been keeping a lower profile than she used to but it could be that she's done so much at this point that she feels the need to spend her life in some sort of cocoon of normalcy when she's not out doing her thing. Or it could be that despite still being an attractive older woman she's not the bombshell she was when first coming on the scene so Hollywood, being the fickle place it is, has been treating her with what might amount to polite neglect. It seems to happen to stars as they age, unless of course those stars are willing to do pretty much anything to keep their status.
Carrerre however had her fame and moment in the spotlight years ago if you'll remember when she was still young and vibrant. As Cassandra Wong she was one of the best parts of Wayne's World 1 and 2 since many people couldn't really see her hooking up with Wayne in the first place. She added that nice impossibility factor to the movies that made them a little more enjoyable and dialed back the crazy that was Mike Meyers just enough to make him look like a comedic genius. After that her roles kept coming but they weren't all as great as you might think. In True Lies she played Juno Skinner, who fronted as an art dealer but was in actuality in league with a dangerous terrorist group that Arnold Schwarzenegger had to stop. She played her part well there, though it was kind of overdone in some places. But after this her star status started to wane a bit as she was seen in a movie called Jury Duty with Pauly Shore. If nothing else could make someone's career start descending that would probably be a sign that you're on your way down.
No offense to Pauly Shore but the only really good movies he's ever done are far in the past now and are pleasant memories. Tia Carrerre was in one movie that is known of with Shore and her career never really went upwards from that point. Instead she started acting in straight to DVD movies and at one point posed for Playboy while trying to keep her dream of a music career going. So really she hasn't disappeared altogether but she hasn't been the star that she used to be for a long time. As to the picture above age does many things to a lot of people since you can't turn back the clock no matter how many beauty products and lotions and other methods there are out there to prevent a person from looking their age. In truth she looks pretty good for being in her fifties and she doesn't have a bad life.
But yes, the picture on the left is a very big dose of nostalgia that might make some people sigh and wonder the same inane question "How did this happen?". It's called time and age folks, and it happens to all of us, even to celebrities.