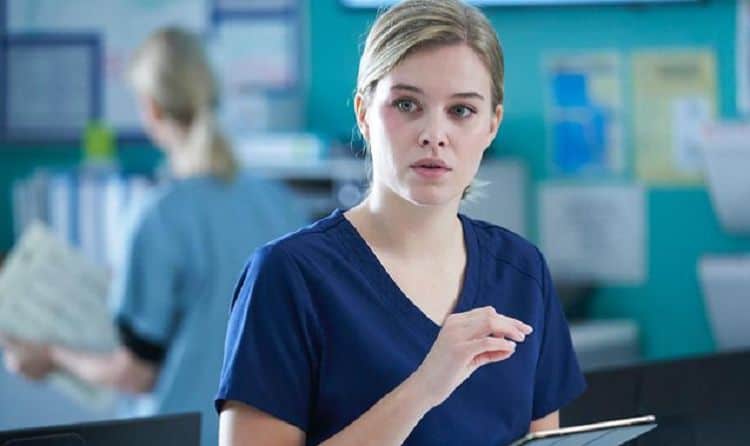 Tiera Skovbye is a household name for many fans of television. You know her from her roles in shows such as "Riverdale," and "Once Upon a Time," and fans just love to see her in action. She has a special art for taking a character and turning her into something just a little unexpected, which is absolutely not something everyone can do. She's magic on screen, and that's why her fans are always excited to learn something new about her. Here's everything you don't already know about the talented young actress.
1. She's Young
She's still very young. Tiera Skovbye is only 25. Her date of birth is May 6, 1995. She will celebrate her 26th birthday in 2021, though we have a feeling she's probably looking more forward to it than she was her 25th in the midst of lockdowns and pandemic fear back in 2020.
2. She's From Canada
She's a Canadian actress. She was born and raised in Vancouver, which is located in British Columbia. We don't know if she lived there her entire life, but we didn't find any information contradicting the point that she spent her childhood there.
3. She's A Big Sister
Her parents have two kids, and Tiera is the older sister. She has a younger sister whose name is Ali. Another thing that they have in common is that her sister is also an actress. Apparently, the talented acting gene is one that runs rampant in their family.
4. She's Engaged
She made the announcement back in August 2017. She was dating a man by the name of Jameson Parker at the time, and that's when they made the decision to spend the rest of their lives together. They were excited to make their announcement, and their fans went crazy over it.
5. She's Got an Interesting Nickname
Her friends call her Mama T. They do so because she's always the 'mom' in the group. She takes care of everyone she's friends with, everyone in her family, and she has a natural talent for being a caregiver. She has a big heart, and she's clearly someone her friends and family adore because of that.
6. She's an Advocate for Mental Health Education
One thing that is important to her is that the world starts talking more openly and honestly about mental health issues. It's not something that just goes away, it's not something that people tend to recognize nearly as often as other medical conditions, and it's something she feels needs more attention and focus in everyday life.
7. Connection is Valuable
She loves being able to go to work and entertain the fans of her work, but she really appreciates when she can connect with a fan on a deeper level. For example, she loves when someone tells her how much they love her work or her show, but it's even more special to her when they tell her that her work or the story line in a show she worked on touched them or affected them and their own lives in a way that is special or important. That's where she feels her connection with her fans really lies.
8. She's a Summer Girl
If we had to make a quick assumption about Tiera, it would be that she's a summer lover. The photos she chooses to share on her social media accounts are primarily photos of her in the middle of summer enjoying her time outdoors, on the beach, on balconies, and she always seems happier and more in tune with herself when she's in the middle of a summer shot.
9. She's Not Too Open
It's always a lovely quality when someone who works so much and does so much in the press and in the spotlight is able to keep some level of privacy in her life, and Tiera does a lovely job of that. She is someone who is open to talking to her fans, but she's never someone who seems to want to share too much or give too much away. She has a level of privacy around her that we imagine keeps her grounded and gives her something of her own in a world where too much information is always available.
10. She's A Dog Lover
We don't know much about her dog, but we know she loves dogs. She has one in many of her photos online, and she shouts out the dog on international dog's day, so that must be true love. Anyone who loves dogs gets approval from us.