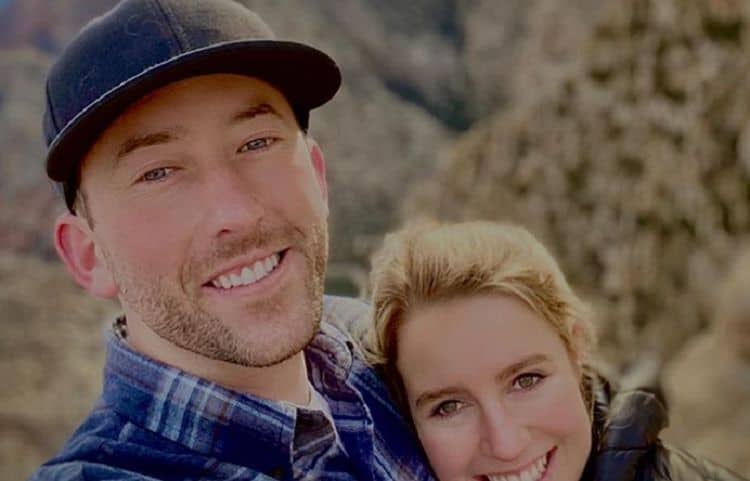 Recently, Jason Clark posted on his Instagram page about going through a near-death experience, while making a video for Tik Tok. According to the post, he tried filming himself while performing a stunt that required him to swim beneath a layer of ice in a lake. After posting the video on his page, Jason went on to speak of how horrifying the experience had been. He confessed that he never thought that one can run out of oxygen so fast while underwater. Jason pointed out that his eyeballs started to freeze almost immediately, and this situation made him panic to a point where he thought he was dying. Despite this scary moment, Jason Clark attempted the stunt again. He was, however, successful on his second attempt. The feat required him to swim beneath a layer of ice from one point to the other. Additionally, he was to surface from a hole which he had created through the sheet of ice. Besides being a daredevil, here are ten things you probably didn't know about Jason Clark.
1. He is an Adventurist
Like swimming beneath a frozen lake wasn't daring enough, Jason went on to swim beneath the layer of ice for a second time. Even though he almost died from performing this stunt, Jason was more than thrilled to complete it, following his successful second attempt. Many of his followers on Tik Tok were astonished by this act, but, the executives of Tik Tok were not. They released a public warning against attempting risky stunts that might result in to death. If you take a look at his page on Tik Tok, you can also see a photo of Jason Clark attempting free solo climbing on Glitter Mountain. Free solo climbing is a unique form of rock climbing where you climb a mountain or a hill without the use of ropes. Therefore, the climber has to rely solely on his upper body strength. Even though free solo climbing is a sport, the consequences of falling from the mountain are very dire. It is also essential to note that many climbers have died after trying to attempt this stunt.
2. He Loves Traveling
Besides looking for adventure, Jason loves travelling. He enjoys going to places with beautiful scenery, and often posts a lot of photos on Instagram, showing off places he has been to. Whether he is in Utah admiring the beautiful Razor Ridge or hiking in Vancouver, you can always count on Jason to keep you updated.
3. His Father is A Pilot
In one post on his Instagram page, Jason Clark talks about his father. He writes that he wanted to follow in the footsteps of his father and become a pilot, but his passion led him elsewhere. He also appreciates the role that his father played in enabling him realize his dreams. Aside from talking about his dad, Jason Clark goes on to say that he has flown an airplane and is currently taking flight lessons. Although Jason is not yet a pilot, it seems the apple hasn't fallen far from the tree.
4. His Relationship Status
Jason is currently dating Abby Mc Donald who is always in his social media posts, as the two are almost inseparable. When Jason was swimming beneath a frozen lake, Abby was the one filming the whole scenario. She is always with Jason and helps him with his career as a stuntman. Besides, Abby is also an adventurist. There is a photo on her Instagram page where the couple is kissing while sky diving. This relationship seems like a match made in heaven.
5. He is an Entrepreneur
Jason Clark is an entrepreneur who has invested in multiple companies. He is an investor in Lead Investment LLC, an internet firm that invests in other promising business startups. He is also the owner of Adrenaline Moto, a motorcycle shop that offers education programs to clients from Utah. Additionally, Jason founded FLT Academy in 2016. It is a private institution that offers flight lessons and flight-crew training programs.
6. Education Background
Jason first started schooling at View Mont High School in Utah. He then transferred to Wood Cross High School where he completed his high school education. After high school, he would join Salt Lake Community College, before finally getting in to the University of Utah to further his studies.
7. He Loves Dogs
Whether he is hiking or travelling with his girlfriend, Jason is always with his dog – DeeOhhGee. The dog has an Instagram page and has more than one thousand and seven hundred followers.
8. He is a Social Media Influencer
After filming his stunt of swimming beneath a frozen lake, Jason garnered more than twenty million views in his Tik Tok page. Additionally, his video has more than 1.5 lakh on Instagram.
9. Jason's Family
Jason has two sisters and one brother. His brother, Weston Clark, is a director at a community outreach program in Utah. His sisters, Amy Frazier and Chelsea Astle, are both married with kids. Jason's mother is called Kristy Clark.
10. He is into Sports
According to his Facebook page, Jason loves motorcycles. Apart from founding his motorcycle shop, he also supports Napa Valley Racing, an event that promotes road racing as a sport. Since its founding, these events have been forefront in promoting the sport of road racing North America.
Final Thoughts
Jason Clark is an adventurist who loves pushing himself to the limit. Despite Jason almost drowning, he still went on to try again swimming beneath a frozen lake, and was successful at his second attempt. Apart from being an adventurist, Jason has also invested in several companies and helped the community through his motorcycle shop, Adrenaline Moto. As per his Instagram page, Jason always has a to-do list. Despite his friends and fans warning him on crazy stunts, Jason Clark is not the kind of guy to deny himself the thrill of adventure.