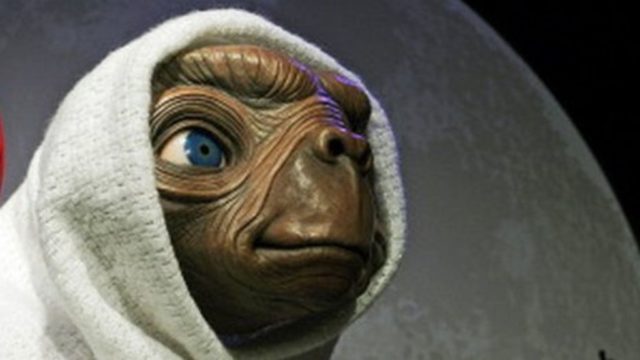 Steven Spielberg made history with "E.T." in 1982. It was a remarkably popular film that took the Alien genre to a new realm. The movie made us feel good and we were rooting for the alien instead of the government agents. The humanization of ET ignited feelings of sympathy for his situation. We saw him as a nice little guy that just happened to get stranded here on Earth. Unlike the many Alien movies that take a different approach including thriller and horror in the sci-fi arena, "ET" was more of a warm and fuzzy family movie. It is still popular today, but is it time for an "E.T." reboot? Would suggesting it be blasphemy?
The Original is a stand alone
Let's face it. The original couldn't possibly be improved upon because it is firmly ingrained in or minds. Nobody is interested in seeing character changes because the movie stands on its own. What would be more feasible is a re-visitation from the original alien. Wouldn't it be nice to find out how things went for him after he went back home?
New plot same cast
ET would come back to Earth and see the little girl and her family who helped to save his life. Henry Thomas would be perfect in a resurrection of his role as Elliot. After all, he is integrally connected with ET. Remember when the two became dreadfully ill? If Elliot were to get sick, ET would know that something was wrong because they still have that special connection. Drew Barrymore would play her role as the little sister Gertie, now an adult. As an interesting twist, it would be amazing to have ET find Gertie as she is facing the fact that the doctors cannot help her brother. Could ET have the solution? Could it be that this was only one of the reasons that he returned to the Earth? This show could be revived with a few modern twists.
Would Spielberg be on board?
The simple answer is…it doesn't hurt to ask. He has a special place in his heart for ET because much of the tale mirrors his own life. The character Elliot is going through inner turmoil because of his parents separation and his alienation from the older brother. There is some hope that he would at least be open to considering the idea.
The likelihood of a second ET?
In this day and age, alien movies are more geared towards horror and suspense. Aliens are taking over the earth and we're fighting to stay alive. Sure, these components could be fitted into a second ET film, but the central plot should center around the unique connection between ET and Elliot. They felt one another's pain and suffering. This is an excellent thread for writers to run with.
We think that the world is ready for another dose of the magic that "E.T." brought to the world. It's not out of the question, but it would take a lot of convincing to round up the old cast. Bringing the gang together would definitely be a nostalgic event. "E.T. Returning the Favor" might be a catchy title, what do you think?