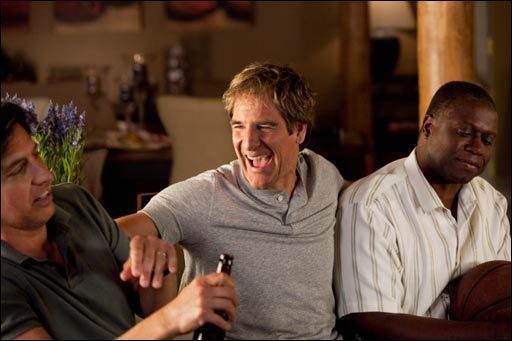 According to Entertainment Weekly, TNT has officially cancelled Men of a Certain Age, its low rated but critically adored drama created by Ray Romano and Mike Royce (Everybody Loves Raymond). It finished airing its second season on July 6th.
The show starred Romano, Andre Braugher (Homicide: Life on the Street), and Scott Bakula (Quantum Leap) as three middle aged men dealing with aging, career, love, and all that's associated with being in your late 40s. Braugher earned his second straight Emmy nomination yesterday for playing overstressed car dealer Owen. (It was his 6th career nod.)
What do you think about the decision not to go forward with Men of a Certain Age? Do you think the finale was conclusive enough? What would you have liked the show to do for its third season?