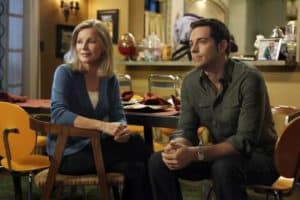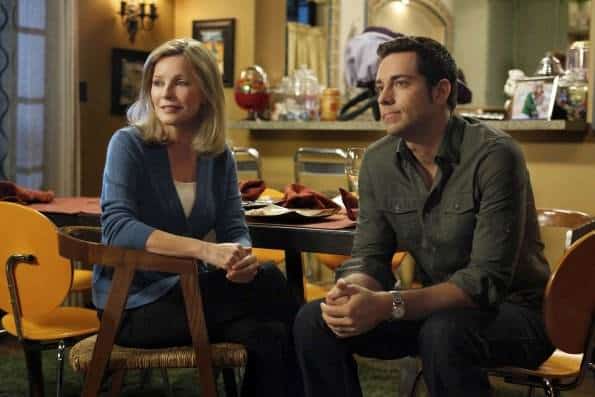 New episodes are scarce at this time of year so thankfully there is a fresh outing of Chuck tonight for those who are watching this fifth and final season.
Last week's Christmas episode featured the return of Daniel Shaw (Brandon Routh) who ended up defeated again and back in prison, but this doesn't mean he didn't wreak havoc for all those on team Bartowski. Shaw ended the episode asking for a meeting with Sarah (Yvonne Strahovski) and he revealed that he knew a big secret about Sarah and her past that involved a baby and the country Hungary. What could this big secret possibly be?
Not one to stand still Sarah takes immediate action tonight that will see her heading out into the field alone, despite Chuck's (Zachary Levi) protests. Chuck of course wants to know his wife's secret but wants to be supportive of Sarah at the same time. As you can see from the sneak peek below Chuck is having a hard time not getting involved and has been looking up all things Hungarian on Wikipedia. Morgan (Josh Gomez) is the voice of reason in this clip; he reminds his friend that he should give Sarah the benefit of the doubt as he can name at least four or five times when Sarah has been right in the past (I'm pretty sure the audience can too). Will Chuck refrain from interfering?
We will also be introduced to two very important figures from Sarah's past tonight; her mother and her first handler. Sarah's mother is someone who has been briefly mentioned before, but as with a lot of things from Sarah's early life it is something she is not all that willing to discuss. Former Charlie's Angels star Cheryl Ladd will be playing Sarah's mother (see promo photo above) and we will find out why there has been no contact over the course of the show. This might have something to do with Sarah's original handler Kieran Ryker (White Collar's Tim DeKay) who is involved with this big secret; Sarah is concerned that Ryker will harm those closest to her including her mother.
As the show comes closer to finishing I am glad to see a Sarah centric episode that will explore more of her past and hopefully this episode will give Yvonne Strahovski another well deserved moment to shine. Does Sarah have a secret child? Or will the reveal be something more complicated and mission related?
Watch the sneak peek below and for a review of last week's episode head here.