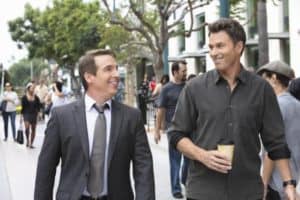 The doctors of Oceanside Wellness will have a very tough case on their hands in tonight's new episode of Private Practice.
Addison and Jake are approached by a patient who has no uterus, but still wants to have a baby. Meanwhile, Amelia is back in AA and seems to be back on track with managing her drinking. This week she'll have to treat a patient with Parkinson's Disease who consistently cheats on her husband. Violet is doing her best to be happy about being a stay-at-home mom, but it's tough for her. She decides to attend a mommy group but quickly realizes that's not the kind of thing she enjoys. Finally, Cooper "receives the surprise of his life".
Below are four sneak peeks for tonight's all new episode of Private Practice.Note that this episode will begin at 10:02 p.m. ET because Grey's Anatomy is running two minutes over.