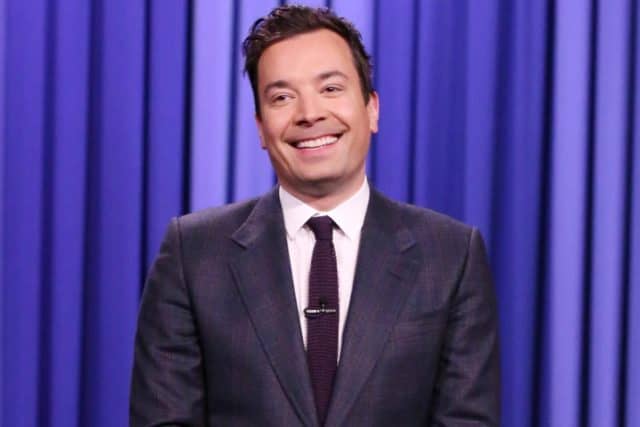 Even celebrities care about their families. This is a sad but proud moment in TV when you can actually see that behind the veneer of comedy and fame that the people who entertain us and bring us such joy are still quite human and suffer loss just as anyone else would. On the sad day when Jimmy Fallon's mother Gloria passed away he understandably did not appear on TV as he was with his family and needed time to mourn. It's something that the tabloids and such shows as TMZ should be thinking to stay well away from though many times such things are considered to be need-to-know news, perverse as that might seem. But the genuine emotion on Fallon's face and in his voice leads a person to believe that he loved his mother deeply and will no doubt miss her with every passing day afterward.
There are those that believe Hollywood can turn a person's heart hard and effectively ruin their emotional state, creating a person that is largely motivated by money and fame, but it's not the case. Those that society deems as celebrities and tend to place on pedestals are still quite human and can feel everything that would affect the life of anyone else. They feel pain, they feel loss, and thankfully, like Fallon, they feel the need to show respect and honor the memory of their loved ones when they are gone.
No one knows what will happen when they're young. All they do know, hopefully, is that there is someone there that will love and take care of them and see to their safety and needs. Fallon shares a very personal story involving him and his mother in which she squeezes his hand three times to signify "I love you" while walking hand in hand. As a young child he would squeeze back. When he went to visit her in the hospital he performed the same action, remembering that special moment between them throughout the years as he said goodbye for the final time.
We say a lot about celebrities and tend to criticize a great deal more than we should at times. But the truth is that for all their mistakes and all their quirks they are still human. They might do some things that are beyond the norm and even unforgivable, but when it comes to their relationships with their families, many of them are still very human and as such very vulnerable. This shows that despite being professional and poised onscreen most of the time that even the most vibrant celebrities can be shaken.
That's good. It shows that Fallon is a human being and a not a heartless mouthpiece. It shows that he feels deeply and is not a shallow person. Feeling is considered by some people to be a weakness, as the emotions that are displayed at times by those who are not afraid of them can often be used against them. But to be honest emotions are a part of humanity that are meant to be felt and worked through, otherwise they tend to build and ultimately become destructive to the individual and to those around them.
It is necessary to grieve for the losses we incur, so long as we respect and honor those we miss so dearly.