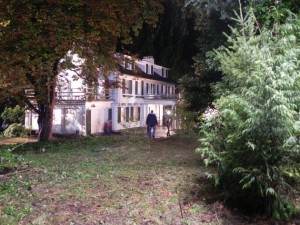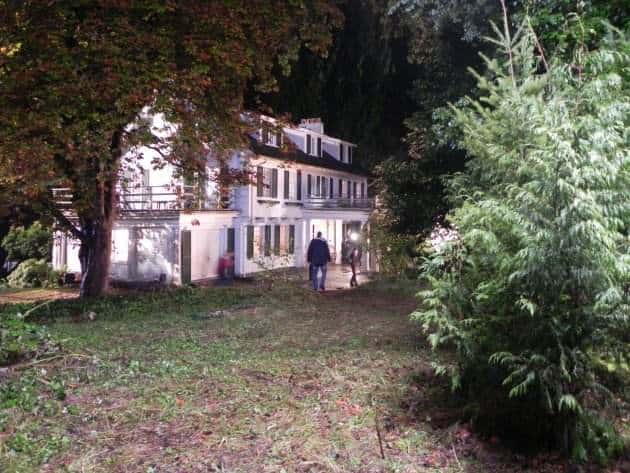 Last week on The Secret Circle, Jane was pretty concerned after she hadn't heard from Henry for a while. The audience knows that he's dead, but so far Dawn and Charles have been able to keep that a secret. But when Jane traveled to Henry's lake house, she discovered his body and was knocked out, and Henry's crystal taken from her.
Tonight, Cassie is worried when she doesn't hear from her grandmother and wants to search for her. Diana suggests that the entire Circle (including Jake) head to the lake house in case Jane needs help. They don't find Jane or Henry, but they do find a large storm that forces them to stay in the house. They dive into Henry's booze and Faye suggests a game of Truth or Dare. We know from photos (view them here) that Cassie and Jake kiss during the game, which Adam is understandably upset about.
While the action has certainly heated up with the last few episodes, expect tonight's episode to be more introspective. Phoebe Tonkin explained that the Truth or Dare scenes are less about magic and more about "genuine teenagers sitting around with some drinks and getting all their stuff out.'Shelley Hennig and Thomas Dekkerteased that tonight's episode is a focus on character relationships, although anything can happen when unsupervised teens are getting into alcohol.
The CW warns that "Faye is forced to reckon with someone from her past". What we know is that Faye ventures out in the storm and then stops when she sees something in the shadows. This just so happens to be a young girl. We watched poor Phoebe Tonkin get a rain machine dumped on her, even while the weather that night was both cold and wet. That girl is a trooper.
We've got a few photos from the set to share with you.