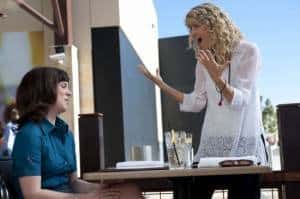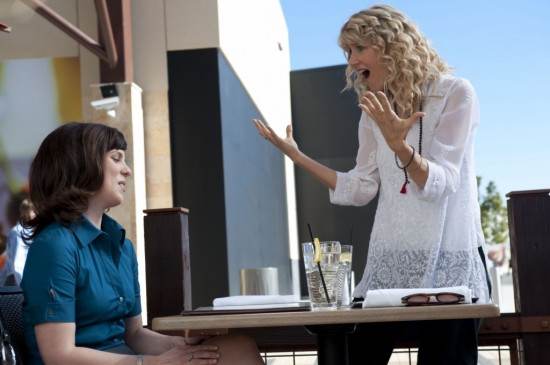 On last week's episode of Enlightened, Amy Jellicoe scored arguably her first break of the series by managing to keep her job after being confronted by HR. While she managed to keep her job (and stick it to Dougie for his abhorrent behavior at Bank), Amy has seemingly lost two personal connections in Tyler and Krista, the first of which being her only real friend at the time. Now that we're back to square one going into the second to last episode of the season, where does Enlightened go from here?
By the looks of the preview below, Enlightened will be giving the spotlight to Helen, a character that hasn't gotten a chance to do that much so far. Specifically, we'll be getting to see Amy's mother become a little more introspective about her own life, including her deceased husband and what happened to her daughter. All of this is spurred on by one of those awkward, random run-ins with an old friend that seems to shine a light on everything wrong in your life as opposed to bringing a little joy. Most importantly, though, is that Helen gets into it with Levi over who failed Amy in terms of giving love and the role that Helen played in the divorce.
It's an exciting proposition for an episode of Enlightened because of how much we could learn without even talking to Amy that much. The show has been so heavily focused on working toward the future and Amy learning to live more in the present that past exploits have been little more than footnotes; granted, they've been extremely important whenever they've been revealed, which "Consider Helen" seems to be following up on. In "The Weekend", the end of Amy's marriage was (painfully) explored, with knowledge of her miscarriage (and subsequent partying, loneliness, and breakdown) being introduced for the first time. Some five episodes later, that'll be likely expanded on and we can continue to piece together the complex puzzle that is Amy Jellicoe.
Enlightened airs tonight at 9:30 on HBO.
[youtube http://www.youtube.com/watch?v=5QagG7Xw6bg]