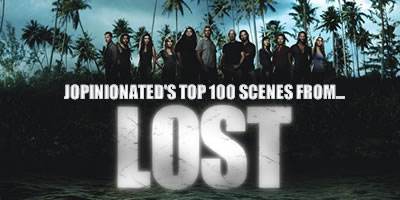 For a while, I've been compiling a list of my favorite 100 scenes from all five seasons of Lost, and wanted to finally post them because tomorrow's episode ("The Variable") is #100! I was also inspired by my friend Ryan at Zap2It's Guide to Lost, who is currently publishing his 100 Things I Love About Lost series.
Everyone's list is bound to be different, and of course there will be some crossover…but below are my favorite scenes of all time; the most indelible, iconic and memorable moments of Lost. I'm almost sure that immediately after I publish this list, I will kick myself for not including other key scenes which have made me laugh, cry or scream at the television over the last five years.
I have included the season and episode of each, for your reference. Enjoy!
SEASON 1
1. The opening sequence; the first five minutes of Lost. The sound effects were as equally disorienting and frightening as Jack's first glimpse of the massive wreckage. (Season 1, Episode 1: Pilot, Part 1)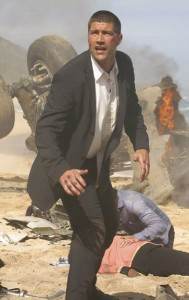 2. Jack discovers that Kate is a fugitive but tells her that on the island, everyone gets a fresh start. (Season 1, Episode 3: Tabula Rasa)
3. Jack chases his father Ghost Christian through the jungle, and winds up over a cliff and hanging on for his life until Locke reaches down his hand to save him. (Season 1, Episode 5: White Rabbit)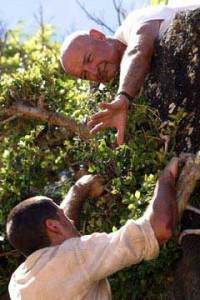 4. Locke convinces Charlie to hand over his drugs, and the sheer joy on Charlie's face when Locke points up to show him that his guitar survived the crash. (Season 1, Episode 6: House of the Rising Sun)
5. Hurley's very funny, numbers-riddled late dash to make flight 815 in Sydney. (Season 1, Episode 24: Exodus, Part 2)