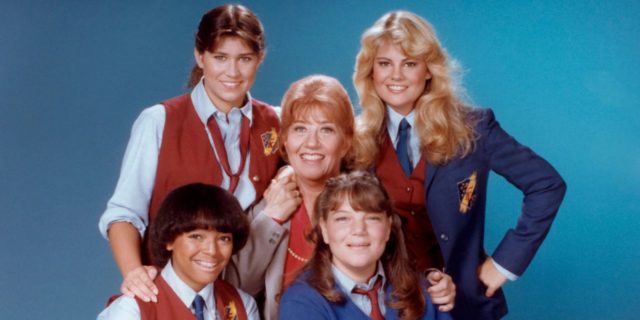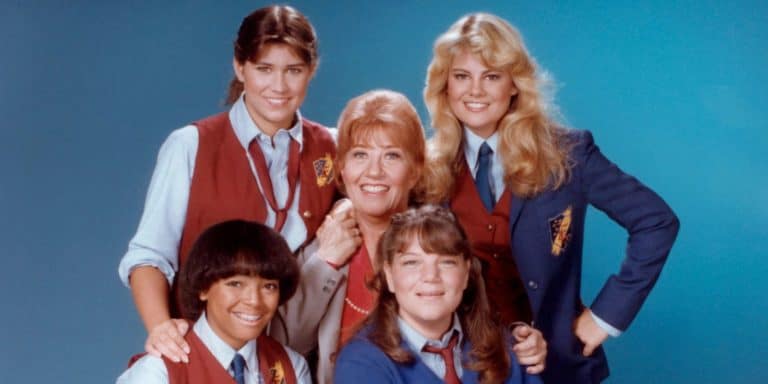 Sometimes a character on a TV show becomes so popular that viewers want to see more and more of them, so much so that the original TV show is no longer capable of meeting their needs. Other times a TV show plants the seeds of a narrative that is too promising to be neglected but too big to be crammed into its initial confines, meaning that it needs its own TV show to flourish. Whatever the exact cause, there have been numerous spin-offs on the TV screen, including a fair number that were outstanding on their own merits.
Here are 20 of the top TV spin-offs of all time: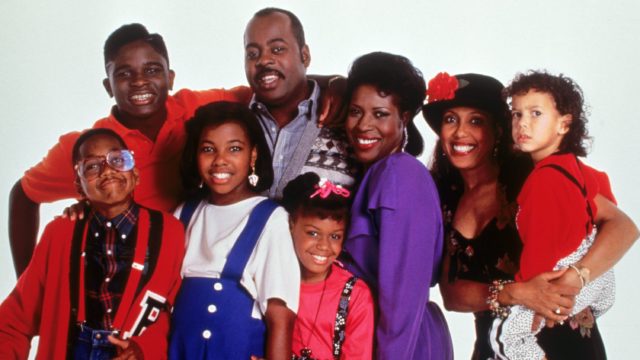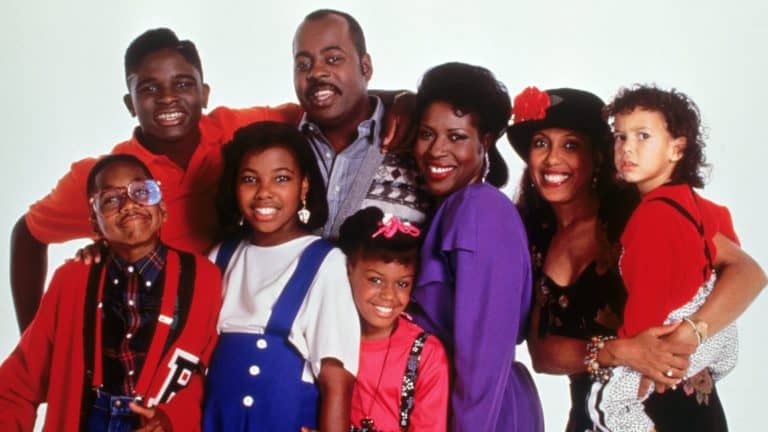 Family Matters
Family Matters remains one of the longest-running TV shows centered around an African-American family at 215 episodes, beaten out by Tyler Perry's House of Payne at 254 episodes and The Jeffersons at 253 episodes. It started out as a spin-off of Perfect Strangers focused on the Winslow family, but over time, it reoriented itself around their neighbor, Steve Urkel, who went from being a one-episode character to being the TV protagonist.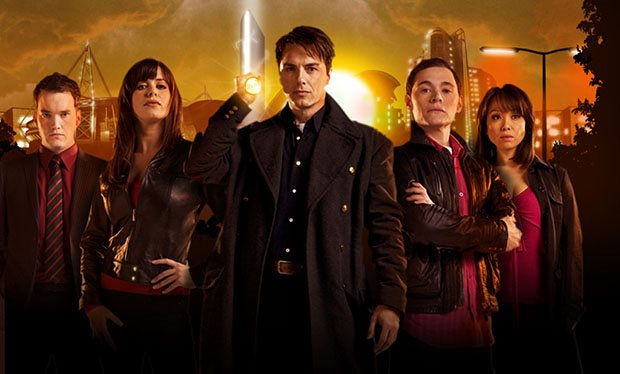 Torchwood
The titular Doctor in Doctor Who has had a number of traveling companions over the decades, but so far, Captain Jack Harness has had the most successful spin-off of them all in the form of Torchwood. As the head of the alien-hunting organization, the flirtatious, non-heterosexual ex-conman from the future but stranded in the past managed to win the hearts of more than a few viewers from all around the world.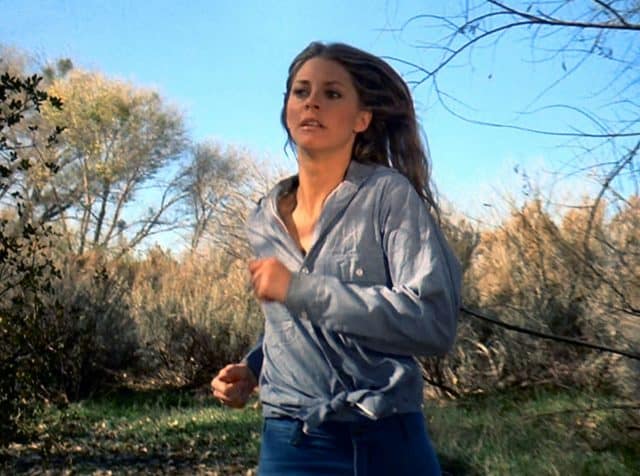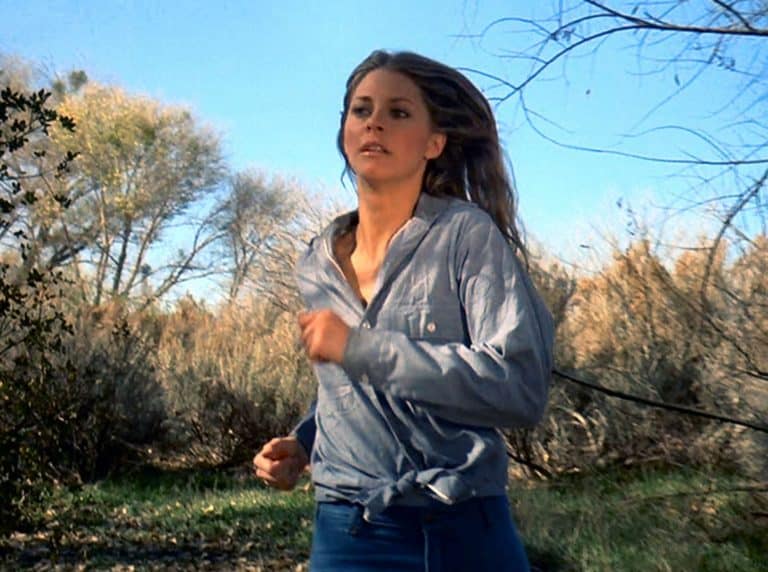 The Bionic Woman
Based on much the same premise as The Six Million Dollar Man, The Bionic Woman was centered around an ex-tennis pro turned secret agent, who performed heroics while pretending to be a middle school student while accompanied by a bionic dog. The TV show managed to secure high ratings in the United States, but it turned out to be particularly popular in the United Kingdom.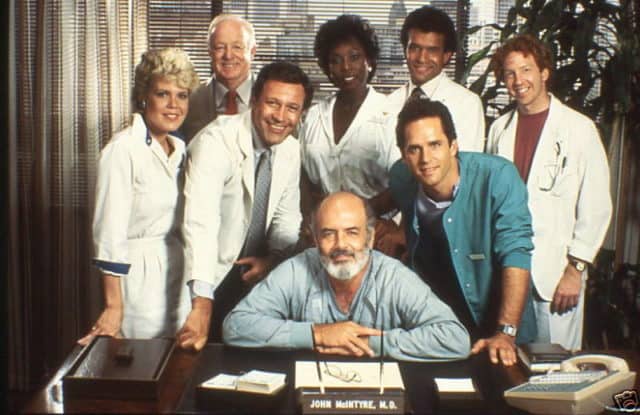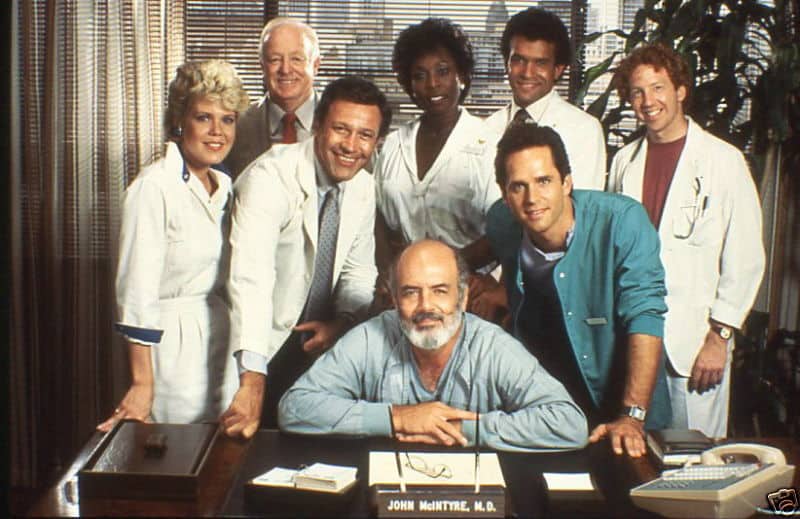 Trapper John, M.D.
Some people might be curious about what happened to the character Dr. "Trapper" John McIntyre after the events of MASH. If so, it turned out that he became the title character in a hospital drama as well as the Chief of Surgery at San Francisco Memorial Hospital.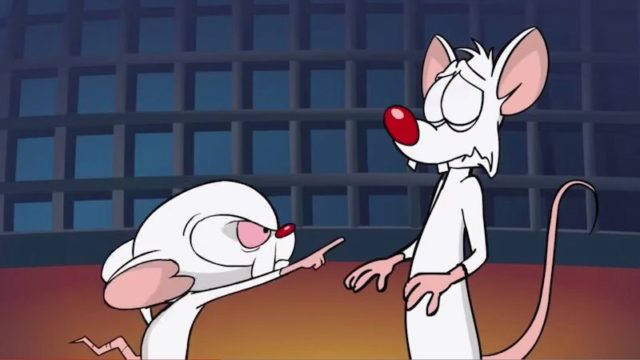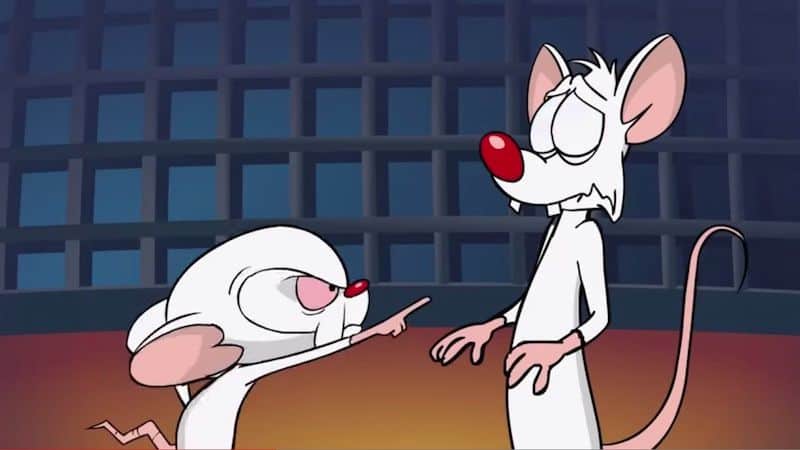 Pinky and the Brain
Pinky and the Brain started out as a series of segments on Animaniacs, but soon enough, the titular characters received their own animated TV show with a run of 65 episodes. Given its origins, it should come as no surprise to learn that Pinky and the Brain parodized many books and novels. All while focused on the shenanigans of two lab mice plotting to take over the world.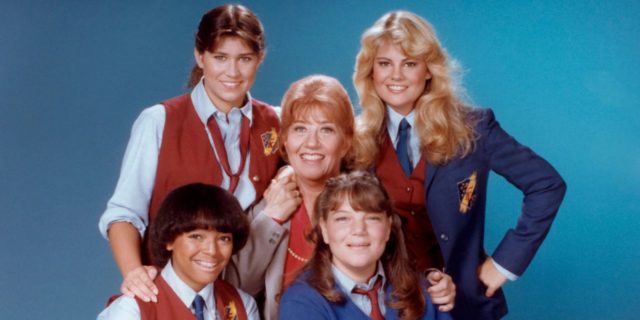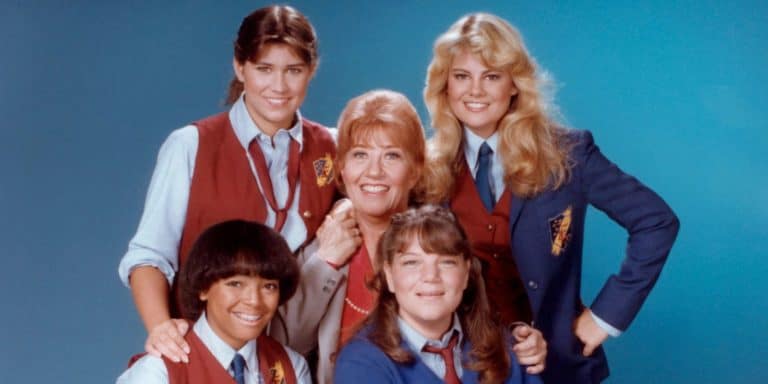 The Facts of Life
The Facts of Life was a spin-off that lasted longer than its source, Diff'rent Strokes. In fact, it became one of the longest-running sitcoms of the 1980s, having started up in 1979 and continued running until 1988. Throughout, it focused on Edna Garrett, who had become a housemother as well as a dietitian at a fictional all-female boarding school in the state of New York.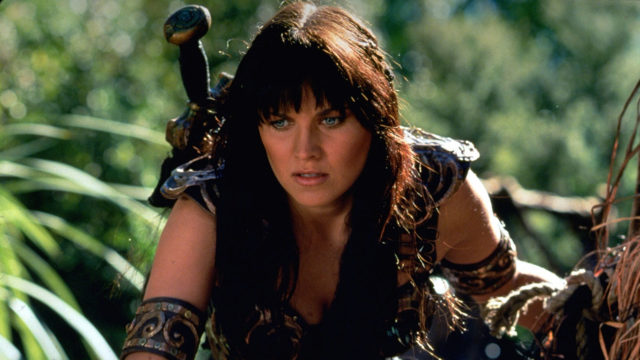 Xena: Warrior Princess
Xena started out as a recurring character who was scheduled to die after three episodes on Hercules: The Legendary Journeys. However, she became so popular that she received her own TV show, Xena: Warrior Princess, which became so popular that it soon surpassed its source. As a result, there is still a cult following for the TV show as well as hundreds and hundreds of tie-in products, which speak volumes about its continuing influence.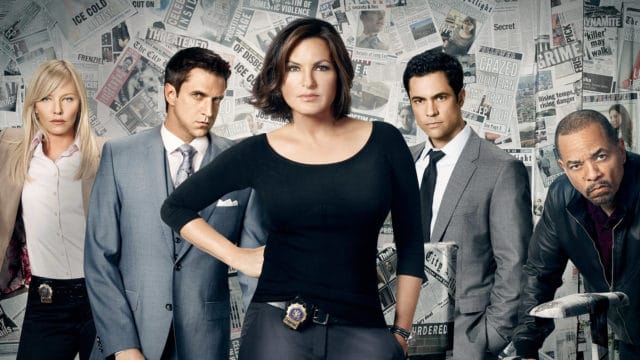 Law & Order: Special Victims Unit
Law & Order: Special Victims Unit started out as the second series in the Law & Order franchise created by Dick Wolf, but considering that the original TV show was cancelled in 2010, it has since become the most prominent part of the franchise. Like the rest, its episodes are often based on real crimes that have been reported by the media, which provide them with an increased sense of relevancy.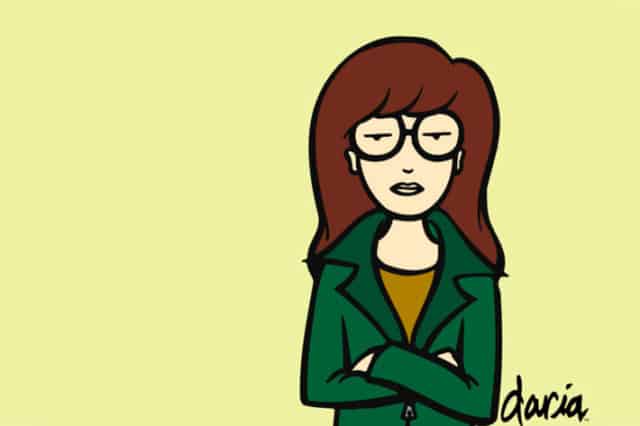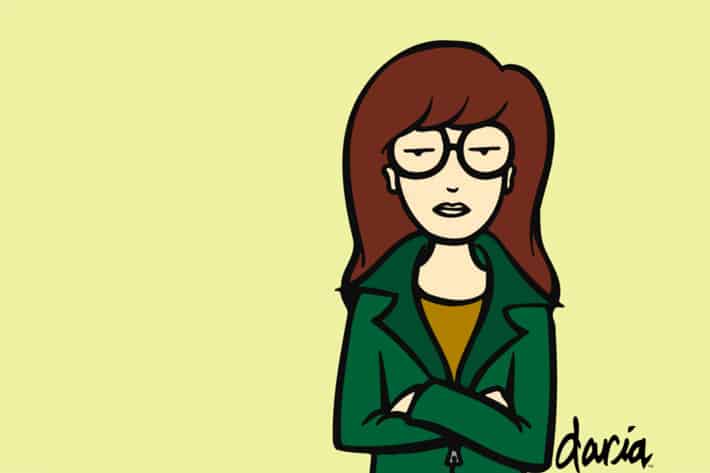 Daria
Daria Morgendorffer is a smart but somewhat acid-tongued teenage girl who started out as a recurring character on Beavis and Butt-Head before making a smooth transition to the star of her own TV show. It is interesting to note that while the creator of Beavis and Butt-Head had no opposition to the spin-off, he had no involvement in the subsequent TV show.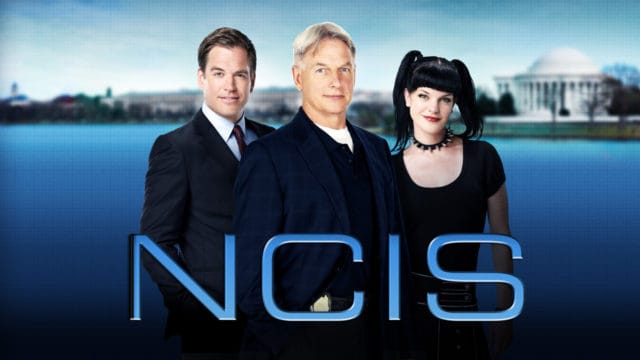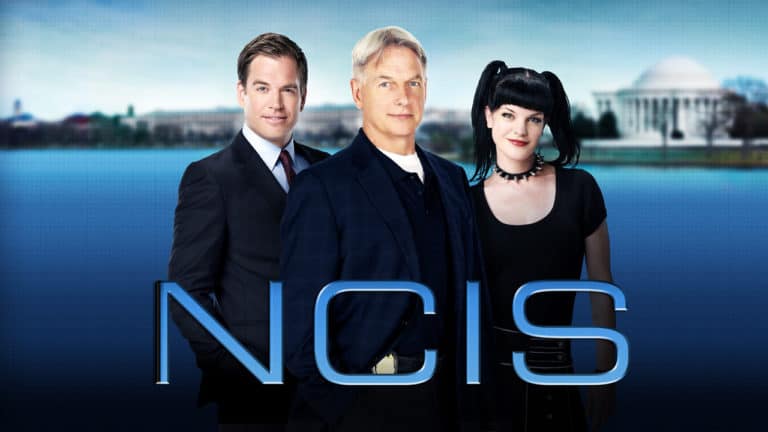 NCIS
Sometimes, spin-offs can lead to more spin-offs. For proof, look no further than NCIS, which is centered around a core concept as well as characters introduced in JAG, but has since inspired its own spin-offs in the form of NCIS: Los Angeles and NCIS: New Orleans. As of 2017, it is still going strong with fourteen full seasons so far, which are enough to make it the second longest-running TV show of its kind that is still airing at the moment.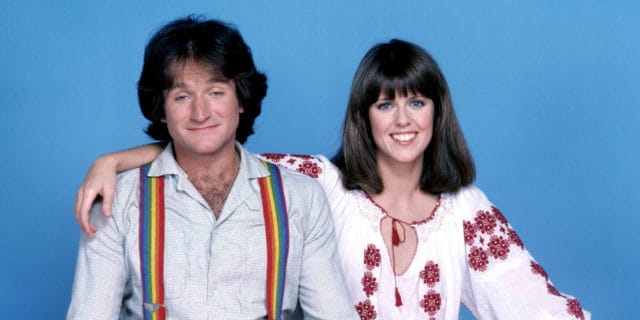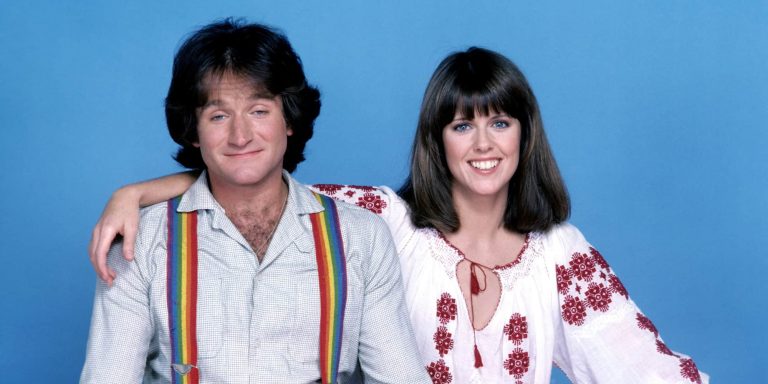 Mork & Mindy
Mork & Mindy was a spin-off of Happy Days that focused on Robin Williams and Pam Dawber as the roommates Mork and Mindy McConnell. However, it is interesting to note that Mork was far from ordinary, seeing as how he was an alien who had come from the planet Ork on a one-Orkan spaceship. At the time, Robin Williams was still a relative unknown but nonetheless managed to impress the producer as soon as they had met, meaning that it is no exaggeration to say that the role provided his career with an incredible boost. Regardless, most of the episodes of Mork & Mindy focused on Mindy's attempt to help Mork adjust to Earth as well as American culture, which actually served as a way for the TV show to make humorous but sometimes insightful comments about social norms.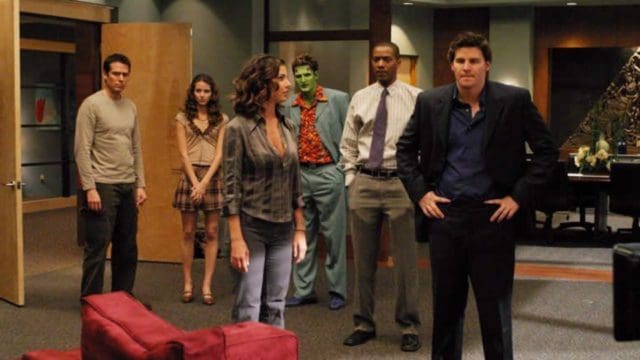 Angel
In 1999, Angel started running on the WB as a spin-off from Buffy the Vampire Slayer. Given its name, it should come as no surprise to learn that it was centered around Angel, a vampire who feels remorse for his past misdeeds because of how his soul was restored to him. As a result, he worked with various associates as a private detectives to help those in need, struggling with often demonic adversaries as well as the less admirable aspects of his own cursed condition. In total, the TV show ran for 110 episodes distributed over five seasons before coming to a close with a cliffhanger as Angel led his team against a literal army of supernatural creatures. This caused many fans to hope for a continuation to the TV show, which was not fulfilled until the publication of a comic book series in November of 2007.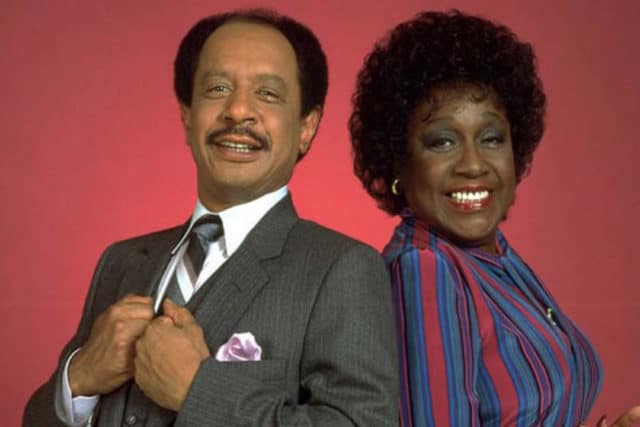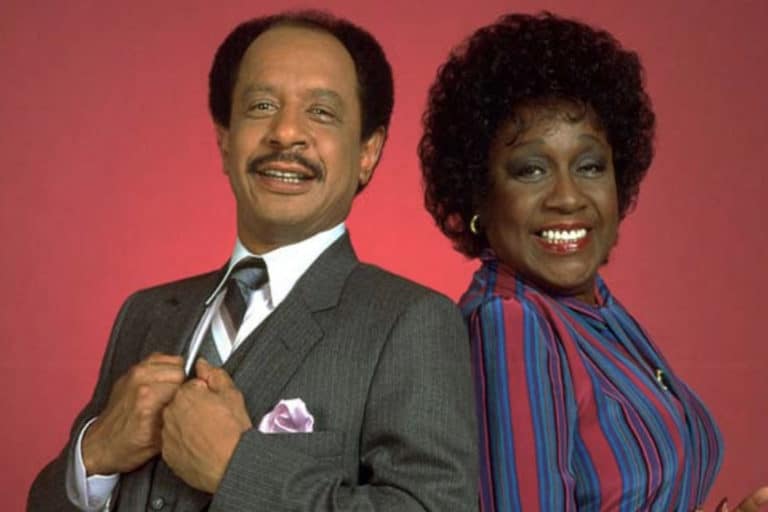 The Jeffersons
George and Louise Jefferson started out as neighbors of Archie and Edith Bunker on All in the Family. There, they helped the narrative address a number of serious issues before being spun off into their own TV show, where they went on to inspire their own short-lived spin-off in the form of Checking In. Generally speaking, The Jeffersons was a standard sitcom, but over the course of its 11 seasons, it managed to address issues such as alcoholism, racism, gun control, and adult illiteracy. With that said, it is important to note that The Jeffersons was cancelled in such an abrupt manner that some of its cast members didn't learn about it until they had read the newspapers, meaning that the TV show never received the proper finale that it deserved.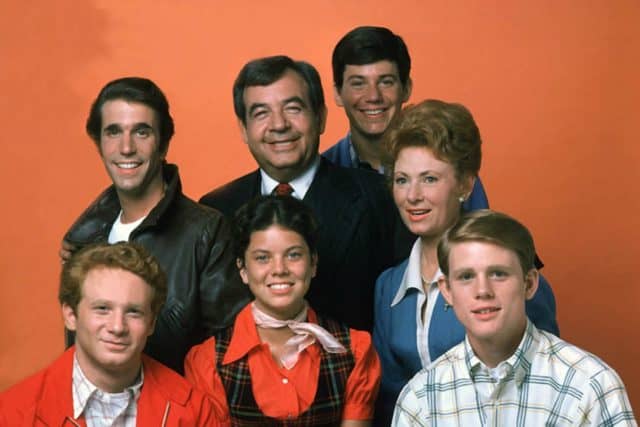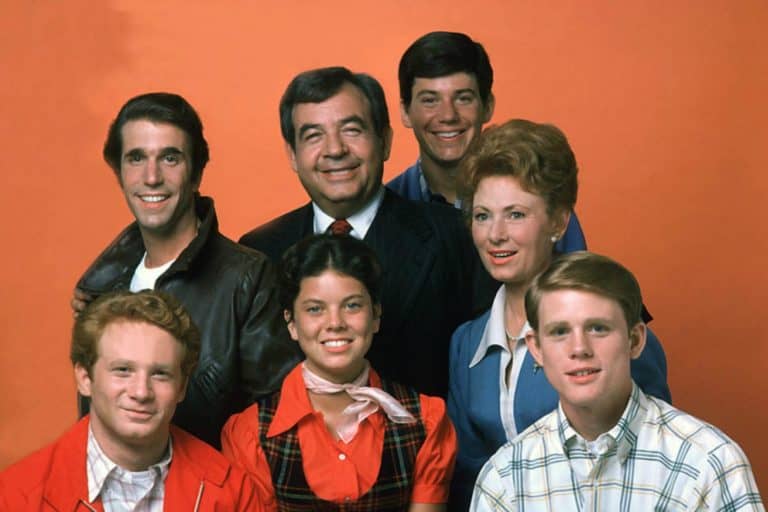 Happy Days
Happy Days has already been mentioned on this list for having been the source of Mork & Mindy, but it is interesting to note that it was itself a spin-off of sorts. In brief, Happy Days started out as Love and the Happy Days, which in turn, was based on a segment called Love and the Television Set from Love, American Style. Regardless, Happy Days ran for more than a decade from January of 1974 to September of 1984, thus making it one of the most successful TV shows of the 1970s. It is interesting to note that the TV show was meant to be an idealized look at the mid-1950s to the mid-1960s. Furthermore, it is interesting to note that Happy Days is still remembered for how the Fonz started out as a side character but became the protagonist's best friend, the co-protagonist, and then the protagonist as he became more and more popular with the viewers.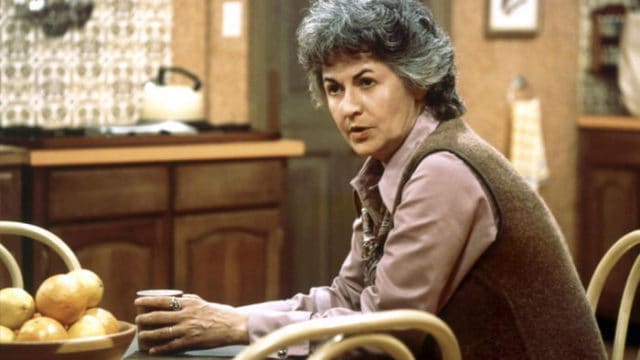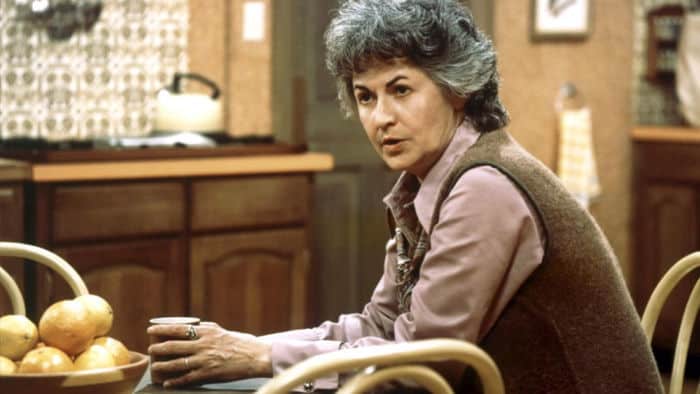 Maude
Maude was the first spin-off of All in the Family, while The Jeffersons was the second spin-off of the same TV show. Much like the Jeffersons, the titular character, Maude Findlay, started out as a character with contrasting views to those of the bigoted Archie Bunker. In particular, she embraced women's liberation, promoted abortion rights, and supported the same rights for all people regardless of their gender and background. However, Maude was also an overbearing person, which caused much tension in her relationships on her TV show. While Maude was successful enough to inspire the spin-off Good Times, it also stood out from other sitcoms in that some of its episodes featured just Maude and her husband Walter while one episode consisted of a literal monologue delivered by Maude and directed towards an offscreen psychiatrist.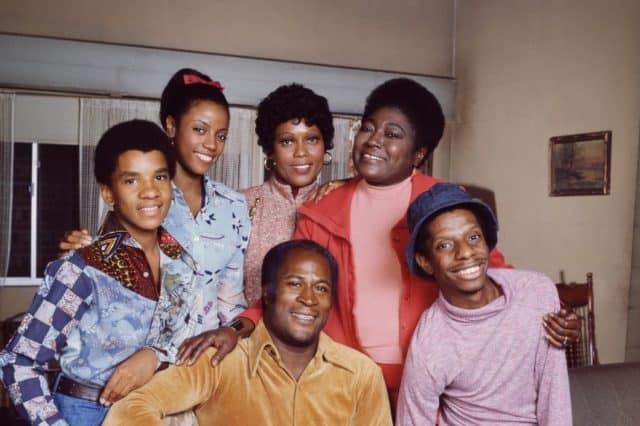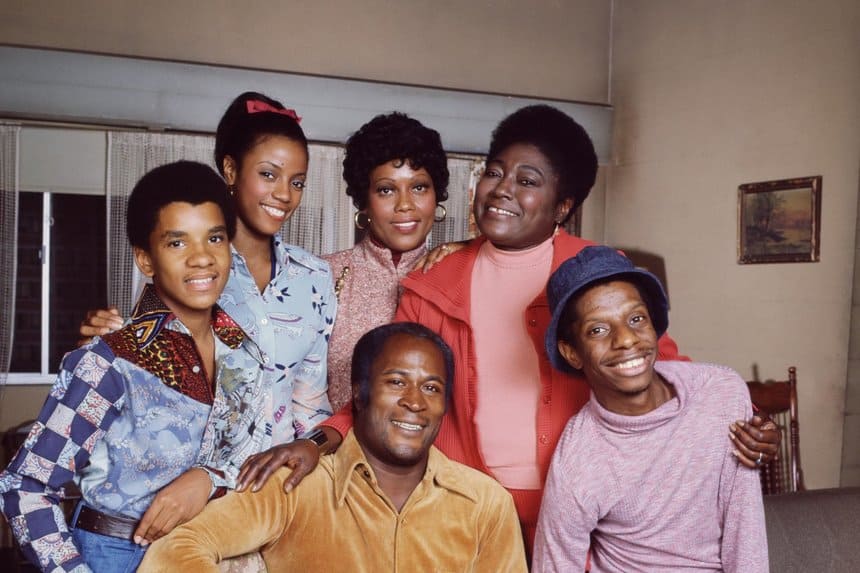 Good Times
As stated above, Good Times was a spin-off of Maude, which in turn, was a spin-off of All in the Family. Technically, its lead characters, the married couple Florida and James Evans are based on Florida and Henry Evans, who was Maude's housekeeper and a firefighter respectively. However, the two characters saw a fair number of changes when they made the transition to Good Times, with an excellent example being the change of name as well as the family's new home in a poor black neighborhood in inner-city Chicago. Unfortunately, both Florida and James were written out of the TV show when the actors became disillusioned by the dumbing-down of the TV show, leading to increased focus on the character J.J.'s comedic antics rather than serious issues. Although Florida returned to the TV show at one point when the show-makers agreed to some of the actress's demands, the decline could not be reversed, meaning that Good Times ended with its sixth season.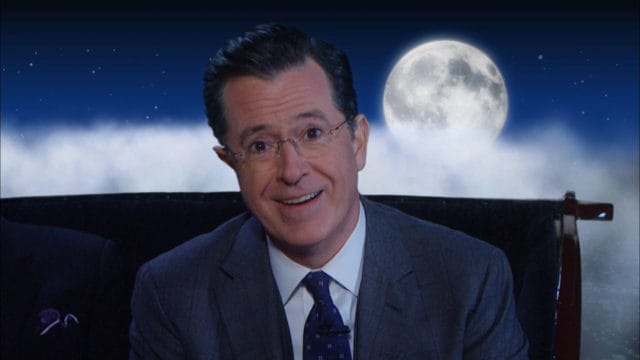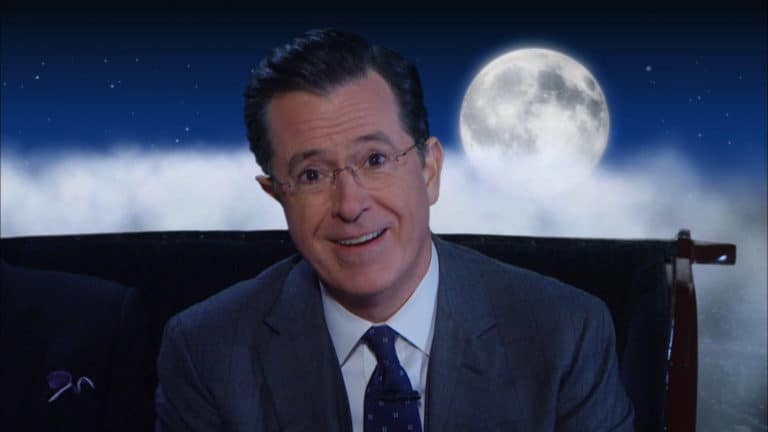 The Colbert Report
The Colbert Report started out as a segment on The Daily Show before being turned into a combination of a news satire and a late-night talk show by Stephen Colbert, Jon Stewart, and Ben Karlin. In particular, The Colbert Report was meant as a satire of conservative political pundits, but for whatever reason, not everyone realized this. As a result, Colbert was chosen to headline the 2006 White House Correspondents' Dinner, which led to a searing routine aimed at both President George W. Bush and the media as a whole.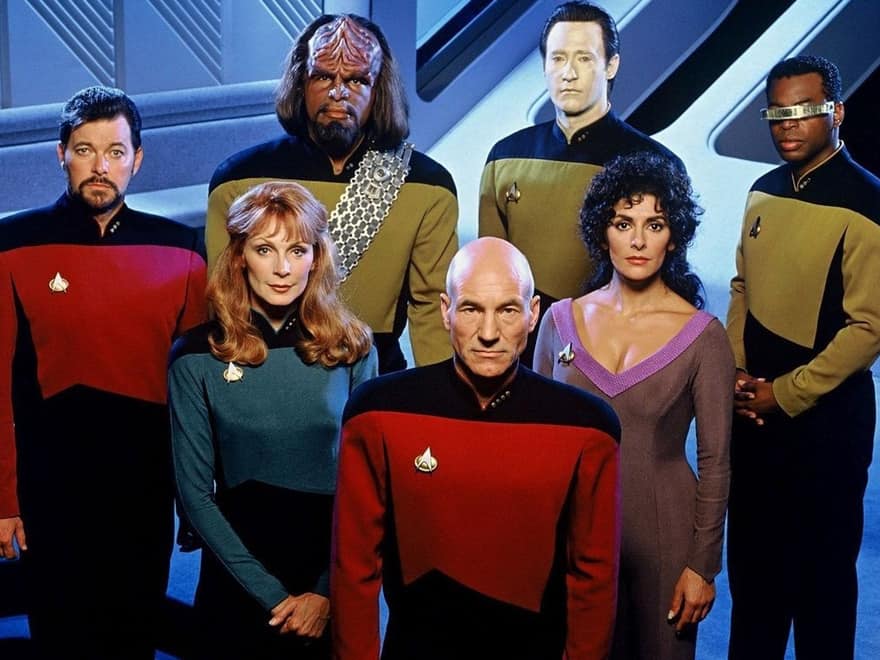 Star Trek: The Next Generation
There have been a number of Star Trek series since the first, but one of the best was Star Trek: The Next Generation, which featured Patrick Stewart as Jean-Luc Picard. It struck an interesting balance in that it was not too deliberate in seeking to recapture whatever magic it was that propelled the first Star Trek TV show to success while still retaining its beloved elements, thus enabling it to stand on its own. Altogether, Star Trek: The Next Generation lasted seven seasons before being cancelled while its ratings were high because Paramount Pictures wanted to make movies using the cast members, which would be more profitable.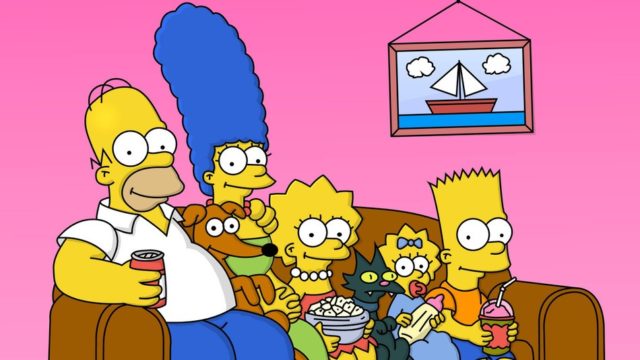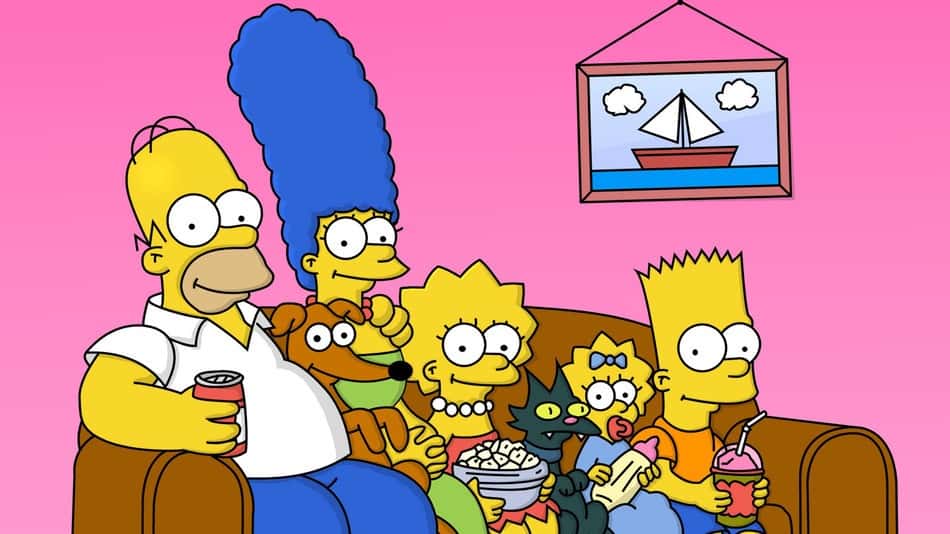 The Simpsons
As strange as it sounds, The Simpsons started out as shorts on The Tracey Ullman Show, which brought it sufficient support for it to be turned into a TV show in its own right. Since it started up in 1989, The Simpsons has continued running without a pause, meaning that it has long since become the longest-running scripted primetime TV show in American history. Given how The Simpsons continues to prove success, it seems probable that no other TV show will even come close to that record anytime soon.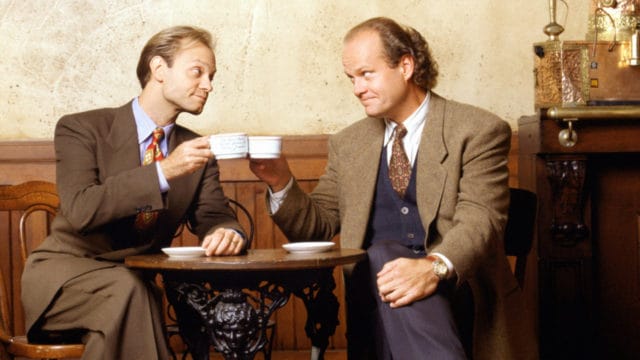 Frasier
Frasier was a spin-off of Cheers centered around the psychiatrist Frasier Crane as he returned to his hometown of Seattle. There, he sought to build a new life for himself after the end of his life in Boston, which is complicated by him having to take in his father, who had been disabled in the course of his duty as a police officer. Over the course of its 11 seasons, the TV show was filled with stories about the search for romance, intergenerational conflicts between Frasier and his father, sibling conflicts between Frasier and his brother, and Frasier's efforts to become accepted as part of Seattle's elite, thus making for much drama that was well-worth watching.