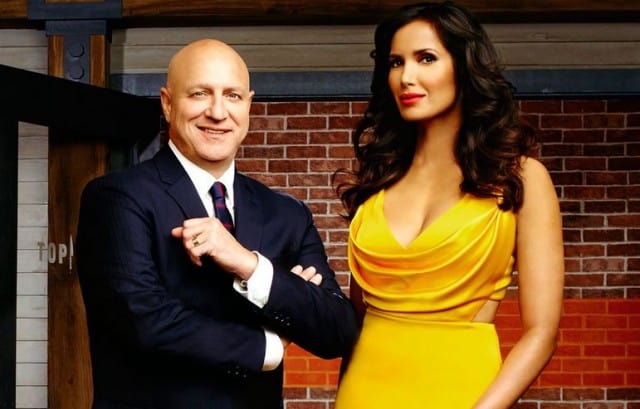 We're still in the midst of Season 13 on Bravo's Top Chef and while a winner has yet to be crowned, the show has officially been renewed for Season 14. And starting this month, aspiring cheftestants can attend casting calls around the country, set to take place at restaurants from Top Chef alumni and talent in Los Angeles, Portland, Las Vegas, Denver, Houston, Minneapolis, New Orleans, Philadelphia, and New York.
In addition, Top Chef Restuarant Wars returns with a two-part episode beginning February 4. For the first time in the show's history, the chefs will open their restaurants for lunch AND dinner service. It looks like it's getting pretty wild in the kitchen. Here are some things to look our for in the show tonight:
Did Chef Amar Santana intentionally try to sabotage Chef Kwane Onwuachi? As you'll see, the video looks really fishy. It looks as if he lost a phone connection, but the weird part is that, hey, did he try to call back? It also looks like Looks like Amar screwed up with the bacon. Maybe he's jealous of how well Kwame is doing?
Are you enjoying The Wars this season? I am personally enjoying the chefs this season. Who doesn't love Amar? He has a great personality and his food looks amazing.
You can check out a preview of "Not enough Bacon" below.
Be sure to watch Top Chef Restaurant Wars on The Food Network Thursday's at 9pm