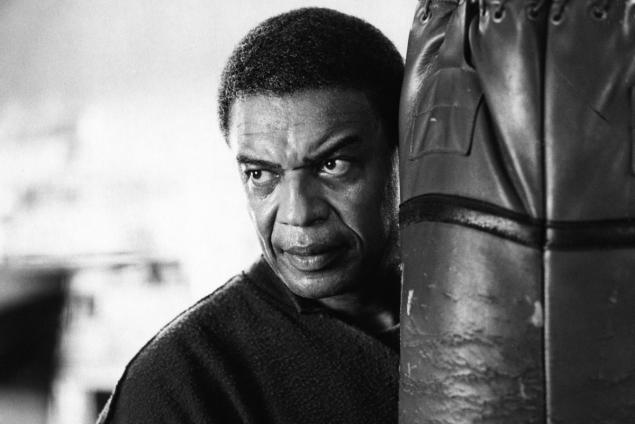 Bernie Casey was a professional American football player before he switched careers to become an actor and a poet. He was born in Wyco, West Virginia, on June 8, 1939. He gained fame when he played for both the San Francisco 49ers and the Los Angeles Rams. The Pro Bowl of 1967 was one of the highlights of his football career. He made his acting debut in the 1969 Western movie, 'Guns of the Magnificent Seven'. This was a sequel to 'The Magnificent Seven'. He went on to have a prolific career in the movie industry with many fantastic roles. Sadly, Bernie Casey passed away in Los Angeles on September 19, 2017. He was aged 78 when he died. To commemorate the successful career of this talented actor, here are five of the best movie roles of Bernie Casey's career.
1. I'm Gonna Git You Sucka
'I'm Gonna Get You Sucka' is a parody of Blaxploitation films in the genres of action comedy. John Vernon played Mr. Big, the movie's main villain, while Casey played the role of John Slade. Others who starred in this movie were Jim Brown, Antonio Fargas, Isaac Hayes, and John Witherspoon. The movie is about an ex-soldier who gets revenge on a villain after his brother's death. Although the movie had a budget of just $3 million, it took $13 million at the box office. This low-budget movie was written and directed by Keenen Ivory Wayans who also starred in the movie.
2. Boxcar Bertha
This 1972 Martin Scorsese movie is a romantic crime drama. The story is loosely based on a pseudo-autobiographical account of Bertha Thompson, a fictional character, in a novel called 'Sister of the Road', by Ben L. Reitman. Barbara Hershey played the title role and Bernie Casey played Von Morton. Others starring in this movie were David Carradine, John Carradine, Barry Primus, and Harry Northup. The movie received mixed reviews from critics despite the world-class director and strong cast.
3. Cleopatra Jones
Bernie Casey played Rueben in 'Cleopatra Jones' and this character is Cleopatra's lover. The title role is played by Tamara Dobson and the movie also stars Shelley Winters and Antonio Fargas. This 1973 blaxploitation action comedy was directed by Jack Starrett and co-written by Max Julien and Sheldon Keller. The movie covers many controversial issues, including race, feminism, and sexuality. 'Cleopatra Jones' was well-received critically and was a moderate box office success.
4. Sharky's Machine
Burt Reynold's directed this 1981 drama thriller movie and also played the lead role of Sharky. Bernie Casey played Arch and other cast members included Charles Durning, Vittorio Gassman, Brian Keith, and Rachel Ward. The story is based on the first novel by William Diehl. The novel was also called 'Sharky's Machine and was published in 1978. The movie was a box office success and grossed $35,610,100.
5. Dr. Black, Mr. Hyde
In this 1976 blaxploitation film, Bernie Casey played the lead role of Dr. Henry Pride, an accomplished and wealthy African-American doctor. The movie was based loosely on a Robert Louis Stephenson novel called 'The Strange Case of Dr. Jekyll and Mr. Hyde'. The screenplay was written by Lawrence Woodward and it was directed by William Crain. Other cast members included Rosalind Cash, Marie O'Henry, Milt Kogan, Stu Gilliam, and Ji-Tu Cumbuka. The film, in general, received mixed reviews from critics, although Casey's performance was praised.
*And of course we have to mention Revenge of the Nerds
Save