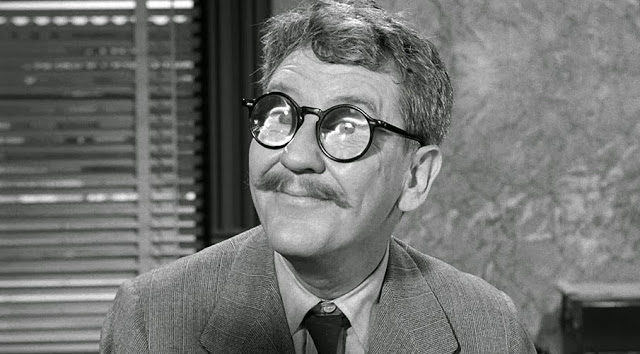 What else can you say about Burgess Meredith other than the guy was one of the finest actors to ever come around? Even excluding his time as Mick in the Rocky movies he was undoubtedly one of the greatest actors around and there was no other way about it. A lot of his greater and more memorable roles, for those born in the 70's and later, came when he was older and starting to totter about, but they were no less entertaining. He had a way about him that defied any conventional style of acting and tended to make up his lines as he went sometimes. Burgess knew just how to grab the audience's attention and hold on but he also knew how to do the unexpected and really get the audience into the film. His level of talent was great enough to carry him to the ripe age of 90 years old before he passed away. It was a pleasure for many people to watch him in so many different roles and to realize just how long he'd been around. This was one of the actors that could recall the ascent of Hollywood from black and white pictures to what they eventually became. As one of the old guard he was definitely a man that was able to bring his talent to the screen in a way that was both adaptable as well as entertaining.
There likely won't be another like him for a long time to come, if ever. Among all of his movies, these are just a few of his top roles.
5. Clash of the Titans-Ammon
https://youtu.be/MOzNHrmhZvo
As the elderly poet that met with Perseus in this classic tale Meredith wasn't much of a character but he still delivered all the same. The movie itself is a great story that was given life back in the early 80's and then brought back again in fairly recent times as an epic that some felt was great while others thought it might have done a better job at following the source material. One thing that needs to be realized about films such as this however is that they will almost always conform to the era in which they're made, no matter that the time period will be largely kept intact, as much as is possible at least. The best thing about a fantasy tale however is things can change and still offer up a good story.
4. Of Mice and Men-George Milton
This is another epic story that Meredith got to be a part of. There have been a few versions of this story about George and Lennie, and all of them have done a fair job of bringing the characters to life. You can just imagine that with his gruff demeanor and capable acting ability that Meredith was able to turn in a great performance for this movie. In fact he might have been one of the best renditions of George to ever come along since he was capable of being absolutely mean at one moment but compassionate at the next. This made him one of the perfect candidates for the role.
3. Batman-The Penguin
If you're a die hard Batman fan then you can't deny that Adam West was easy to like when you were younger. We didn't know any better at that point and seeing your favorite villains and heroes on the big screen was a treat that couldn't be denied. Once Michael Keaton came onto the scene and was accompanied by Jack Nicholson it was easy to see past the charade, but up until then Burgess and the others that comprised the list of villains that Batman had to deal with were just awesome. When limited effects and wardrobe were something that had to be dealt with then you took what you could get.
2. The Sentinel-Charles Chazen
This is likely one of the more obscure and unknown movies that Burgess was ever in, but the compelling story and the role he plays seems to be one of the most enticing of all. In a building where the forces of evil are being held in check by one blind priest Charles Chazen is in effect the tempter, the one that will seek to undo it all and attempt to corrupt the replacement that will become the next Sentinel. Something like this really played to his more devious, playful side that could be just shy of creepy when you really look at it.
1. Grumpy Old Men-Grandpa Gustafson
I might be showing a generation bias since this did come out near the end of Burgess' days, but this has to be hands down one of his most epic roles. Grandpa Gustafson was simply brilliant, but by the second movie you could see that he was truly struggling. You have to give props to the man however, he stuck it out and delivered some of the most hilarious lines in the entire movie. And watching him call Jack Lemmon and Walter Matthau "damn kids" was simply priceless.
You are missed sir, without reservation.