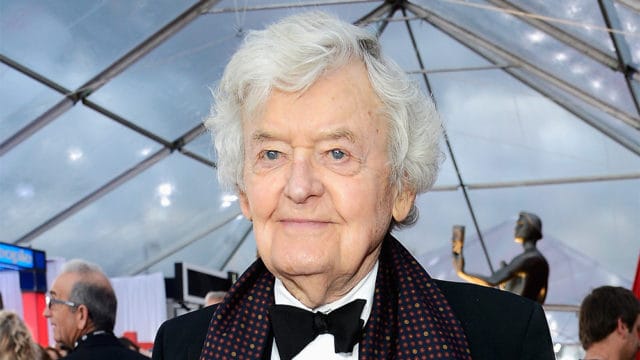 At this point I think it's safe to say that Hal Holbrook is one of the few people that have been a part of Hollywood for so long that he's been able to witness some of the greatest changes to the industry that have come along. In his 90's now, Holbrook is still very much active in movies and TV, but the roles he takes are usually those that are more suited to his age. To be honest he's still a fun actor to watch even now since he has a great sense of humor and enough acting talent to run a one man show.
Interestingly enough he started out with a solo show playing Mark Twain.
5. Creepshow-Henry
Henry is that poor, hen-pecked guy at a party whose wife is the most annoying blabbermouth you've ever met, not to mention a horrible gossip and a worse person. Throughout this story within the Creepshow movie he envisions killing her more than once, but eventually at the end of the story he finally does get his wish. And somehow, he becomes the confident guy without her around.
4. Men of Honor-Mr. Pappy
This movie is based on the life of Carl Brashear but it's a loosely-based biopic since at least one of the characters was a mashup of several people that Brashear could recall. Whether or not Mr. Pappy was based on one person isn't really known but the character was someone as despicable as he was old-fashioned. Those days however bred such people like that left and right it seems.
3. Magnum Force-Lt. Briggs
Harry is a really hard guy to get along with since he does things his own way and that's that. Lt. Briggs does the one thing that no one should ever do in a Clint Eastwood movie though, he turns on the main character. That's usually grounds for getting your butt beaten to a pulp or at the very least shot or killed in some fashion that's quick and unexpected.
2. All The President's Men-Deep Throat
This was during one of the most controversial times in America's history during which a president had to resign and the nation as a whole was shocked. To this day there are still arguments over whether Deep Throat was simply Mark Felt Sr. acting alone or a compilation of sources that were instrumental in bringing down a scandal and a president as a result. Some folks don't want to believe that it was just one person.
1. The Firm-Oliver Lambert
I've heard it said that the book by John Grisham was a lot better than the movie but in truth the movie was kind of creepy as well as thrilling. You would think when someone tells you that no one has ever left the firm you're about to start working for that you would want to know why. But then getting a look at a six-figure salary you might stop asking questions and just enjoy the high life that comes, until your life is in danger of course.
He doesn't have to be bigger than life or better than anyone else, Hal Holbrook is a great actor just being who he is.