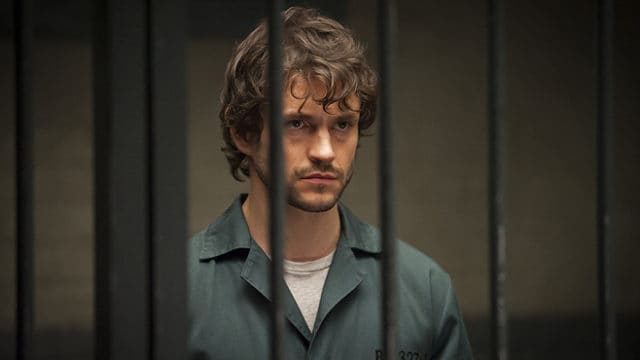 British actor Hugh Dancy is well known for the roles that he has played on television series and in film. He's an up and coming talent that first appeared on the scene in 1998. He appeared in the "Dangerfield" television series as Charlie Page for two episodes.  In that same year Dancy was busy as he appeared in "The New Adventures of Robin Hood" (1998) as Kyle and in "Trial and Retribution" as Roberto Bellini. This opened the door for several other minor roles in television series.  Now Dancy is nearly a household name and today we're going to look back on his career.
Here are our picks for the top five roles of Hugh Dancy's career as an actor.
Char in "Ella Enchanted" (2004)
This popular comedy fantasy film starred Hugh Dancy as prince Char. He played opposite of Anne Hathaway who was just coming into her own as an actress. Dancy showed his versatility because of the multi-genre format of the movie. There was drama, sadness, romance and humor. He performed brilliantly in each aspect. His ability to move from one form to another with ease was showcased.
David Copperfield in "David Copperfield"
Dancy took the starring role in the 2000 TV movie "David Copperfield." This gave the young actor the spotlight to show viewers what he was capable of. Although magic was the theme of the story, he brought the character to life in a magical way. He gave us a glimpse into the character with an excellent portrayal that gave viewers a sense of connection with both Copperfield and Dancy.
Will Graham in "Hannibal"
This is perhaps the best role that Hugh Dancy has performed. As Will Graham in the television series "Hannibal" we see him at his finest. Will is a criminal profiler who has brilliant analytical skills but also a deep sense of empathy. Pulling off a complicated character of this nature can be difficult. Graham delivers lectures for FBI personnel at Quantico, although he is not a member of the team. He has a high level of proficiency in his job and he attempts to share how to do it with others. The problem is that his talents are something that is difficult to teach. His ability to get inside of the head of a psychopath is uncanny.
Daniel Deronda in "Daniel Deronda"
Hugh also took the lead as the main character in the television mini-series "Daniel Deronda" (2002). The story is set in Victorian London. Deronda is an intellectual guy, but he puts others ahead of his own needs and desires. He is an orphan who has no idea who his parents were. Gwendolen Harleth is a woman who is attracted to Deronda. She is torn between finding real love with him and settling for a man of more substantial means.
Cal Roberts in "The Path"
Dancy is currently cast in the role of Cal Roberts in the television series "The Path. " Roberts is a man who has made a conversion to a new religion and struggles with his decision throughout the series. He realizes that he has violent tendencies and his actions bring unwanted attention to the compound where he and other followers maintain their headquarters. The series follows his life and shows how the character very much likes to be the one in control. Period threats to his status lead to drama.