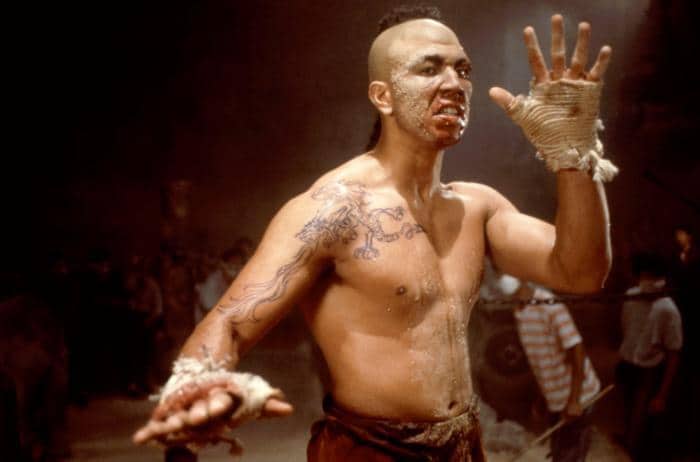 Say what you want about Jean Claude Van Damme and his movies but he's definitely racked up some of the greatest villains in movie history. Some of them are a little over the top, others are kind of corny and hokey, but for the most part they're all flat out deadly and have given him a good run in his movies. Even those he could beat easily in a fight were still a challenge as they brought other skills to the table. His high kicks and fancy moves were awesome but they didn't always avail him as much as you would think. If someone had an ounce of intelligence greater than his own then his characters usually found a spot of trouble since a lot of the time his characters weren't dumb, but they also weren't genius-level. The villains that JCVD got to face were either extremely brutal and unrelenting in their physicality, or they were smart as all hell and were brought down only by their own hubris. For the most part JCVD managed to kick and punch his way out of any jam, but even then he managed to get messed up a few times since he was hardly ever the biggest guy in the fight. He was the strongest and the fastest a lot of times, but still got his butt kicked a fair amount of the time.
With that being said, here are some of the best Van Damme villains of all time.
5. Emil Fouchon – Hard Target
Lance Henriksen wouldn't be the first guy you would think could get into a brawl with JCVD, but at the very least he does manage to put up a decent fight. Plus he doesn't come to the fight alone, even if that doesn't make a lot of difference. As in all of his movies JCVD starts taking down the bad guys one by one all while showing off his incredible athleticism and yes, his bulging muscles. This fight actually wasn't all that bad since it pits JCVD against strategist and someone that knows how to inflict pain, which is kind of a must in a movie villain. It gets the bottom spot, but it's still a fight that's worth watching.
4. Tong Po – Kickboxer
This is where the sheer and unrelenting brutality of JCVD's enemies starts to kick in since Tong Po was just a monster. The guy was kicking a concrete post when Kurt first saw him and the thing was actually breaking a little. But the only reason why it gets relegated to fourth on the list is that when the tide turned in the final fight Tong Po turned out to be nothing more than a bully. He wasn't invincible as it was believed, as the moment that Kurt started fighting back Tong Po had no other moves to show him and couldn't land a single punch to save his life. Maybe if Dave Bautista had been in this film back in the day it would have been different. Of course he was still pretty young back then and not yet known for much of anything.
3. Andrew Scott – Universal Soldier
This gets the number three spot because the fight was just awesome, but once again JCVD starts coming back after a sudden burst of energy in the form of a syringe that he takes from Scott. The saving grace is that there's an unhealthy amount of rage between the characters and it helps to fuel the fight. JCVD and Dolph Lundgren were both in their prime at the time of this movie and were enjoying fairly good careers. After the sequels to this movie started rolling out though it kind of went downhill for both men. Thankfully though they're both still working and still churning out movies.
2. Attila – Lionheart
JCVD always seems to get some special boost from something or some sudden revelation in the plot. In this moment it was when his trainer/friend decided to tell him that he'd bet all the money they'd earned on Attila. Yeah, that might get a few guys riled up, but after taking so many vicious shots to the body and head in a bare-knuckle street fight it seems that a lot of guys wouldn't even understand what was being said to them. But hey, the fact that he gets up, angry as all hell, and then proceeds to drive Attila into the stands was pretty awesome. Oh, and kicking one of the people that thought they controlled him was pretty good as well.
1. Chong Li – Bloodsport
Despite the very loose adaptation of the life of Frank Dux this movie has been a classic for quite a while. In fact a lot of fans would actually prefer this film to the real life of Frank Dux it seems since his exploits have been brought into question a time or two. But Chong Li is hands down one of the most vicious and deadly villains in JCVD's movies since this is a guy that has starred with Bruce Lee and several others in his life and simply knows how to be the bad guy. It's almost like it comes as second nature to Bolo Yeung, who's been around long enough to see many a martial artist come and go.
Say what you want, but JCVD has some truly awesome enemies.