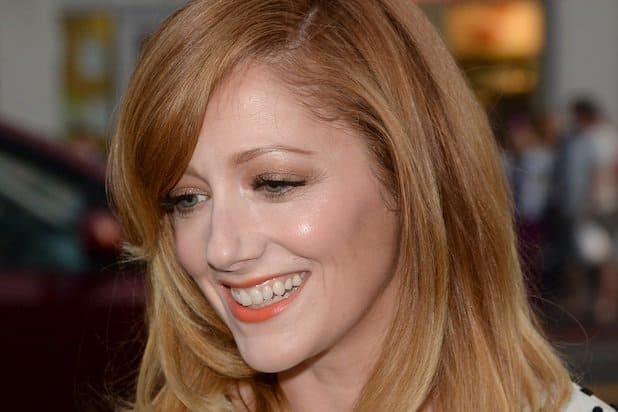 Judy Greer is an actress, author, and model who was born in Detroit, Michigan, on July 20, 1975. She has had many roles in both film and television. She began her career in television in 1997 with small roles in single episodes of television series. The television roles for which she is best-known include 'Arrested Development' and 'It's Always Sunny in Philadelphia. Greer's first movie was in 1998 when she played a character called Cynthia in 'Stricken'. She has since gone on to have a hugely successful career in the movie industry with major roles in many successful movies. Here are five of the best movie roles of Judy Greer's career.
1. The Descendants
This 2011 drama-comedy was based on a novel by the same name that was written by Kaul Hart Hemmings. Judy Greer plays the role of Julie Speer in this Alexander Payne directed movie. 'The Descendants' also stars George Clooney, Shailene Woodley, Beau Bridges, Robert Foster, and Matthew Lillard. This movie was both a critical and commercial success, grossing $177.2 million at the box office. Greer was nominated for four awards for her role in this movie, including the Denver Film Critics Society Award for Best Actress in a Supporting Role.
2. 13 Going on 30
'13 Going on 30' is a movie about a 13-year-old girl who wishes she was an adult and wakes up to find she is a 30-year-old editor of a magazine. This 2004 romantic comedy fantasy film starred Jennifer Garner in the leading role with Judy Greer as Lucy 'Tom-Tom' Wyman. The movie was directed by Gary Winick and grossed $96.5 million from a budget of $37 million. In some countries, this movie was released under the title 'Suddenly 30'.
3. The Wedding Planner
Released in 2001, this romantic comedy starred Jennifer Lopez and Matthew McConaughey. Judy Greer plays the role of Penny Nicholson and others who star in the movie include Bridgette Wilson-Sampras, Justin Chambers, Alex Rocco, and Joanna Gleeson. It was directed by Adam Shankman and written by Michael Ellis and Pamela Falk. 'The Wedding Planner' is about a woman who spends her life planning weddings but has been unlucky in love and not met the man of her dreams. When she meets a man and falls in love, she is horrified to discover that he is already engaged and she is planning his wedding. This movie grossed almost $95 million at the box office on a budget of $35 million.
4. 27 Dresses
'27 Dresses' stars Katherine Heigl who is a woman who has been a bridesmaid 27 times but has never been a bride. Judy Greer plays the role of Casey in this 2008 romantic comedy. It was written by Aline Brosch McKenna and directed by Anne Fletcher. Also starring in this movie were James Marsden, Malin Akerman, Edward Burns, and Maulik Pancholy. '27 Dresses' was a critical and commercial success, grossing $160.3 million at the box office.
5. Marmaduke
'Marmaduke' is a 2010 family comedy about a boisterous Great Dane and his adventures and misdemeanors. Marmaduke lives with a cat called Carlos and his owners, Phil and Debbie Winslow, who are played by Lee Pace and Judy Greer. While Owen Wilson provides the voice for Marmaduke, Carlos is voiced by George Lopez. This movie was directed by Tom Dey and written by Tim Rasmussen and Vince Di Meglio.