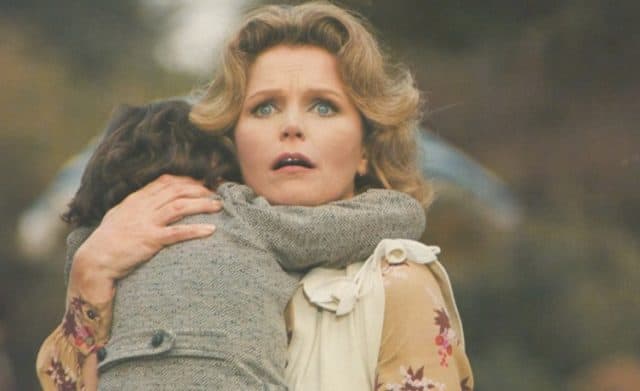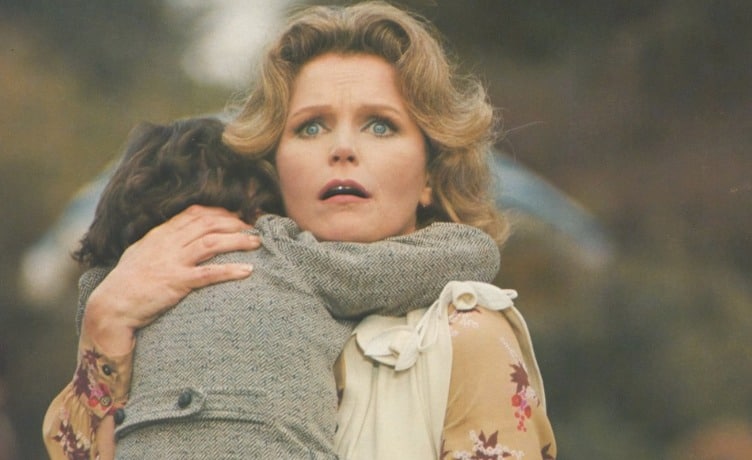 Lee Remick is an actress who was born in Massachusetts on December 14, 1935. She began her acting career in 1953 and was successful in both the film and television industries. Remick made her film debut in the 1957 movie 'A Face in the Crowd. Her final film role was in the 1988 film 'Emma's War, in which she played Maggie Stratton. In her personal life, she was married twice and had two children. Sadly, this talented actress died of kidney and liver cancer on July 2, 1991, at the age of 55. This award-winning actress received a star on the Hollywood Walk of Fame just a few months prior to her death. Here are the top five movies of Lee Remick's career.
1. Days of Wine and Roses
'Days of Wine and Roses' is a 1962 drama film that was written by JP Miller and directed by Blake Edwards. Miller adapted the screenplay from his own play of the same name. It is about two alcoholics and the downward spiral of their lives. Lee Remick played the lead female role of Kirsten Arnesen opposite Jack Lemmon as Joe Clay. Both were nominated for Oscars for their performances. The movie also starred Charles Bickford, Jack Klugman, Alan Hewitt, Tom Palmer, and Debbie Megowan. This film won an Academy Award for its theme music, which was composed by Mancini with lyrics written by Johnny Mercer.
https://www.youtube.com/watch?v=Md8OhMHnzng
2. Anatomy of a Murder
This is a 1959 courtroom drama crime film that is based on a novel of the same name by John D. Voelker, who is a Michigan Supreme Court Justice, under the pen name Robert Traver. It was adapted into a screenplay by Wendell Mayes and directed by Otto Preminger. Lee Remick plays the role of Laura Manion. Others starring in this film include James Stewart, Ben Gazzara, Arthur O'Connell, Eve Arden, and Kathryn Grant. It grossed $11 million at the worldwide box office. This film was selected for preservation in the United States National Film Registry in 2012 by the Library of Congress as it is considered a film of significance.
3. Wild River
This 1960 drama film was written by Paul Osborn and directed by Elia Kazan. It is based on two separate novels and is about a battle of wills between landowners and the Tennessee Valley Authority. This film was critically well received, and the library of Congress selected this film for preservation in the United States Film Registry in 2002. Lee Remick plays the role of Carol Garth Baldwin. Others starring in this film include Montgomery Clift, Jo Van Fleet, Albert Salami, Jay C. Flippen, and James Westerfield.
4. The Detective
Gordon Phillips directed this 1968 neo-noir crime film while the screenplay was written by Abby Mann. It is based on a novel of the same name by Roderick Thorp. This movie took a rather different approach to looking at the life and work of a police detective than previous films as it addressed many taboo subjects, including homosexuality. Lee Remick played the role of Karen Wagner Leland opposite Frank Sinatra. It was the fourth time that Sinatra had acted in a film directed by Douglas. The film also starred Jacqueline Bisset, Ralph Meeker, Jack Klugman, and Horace McMahon. This film grossed $6.5 million against a budget of $4.49 million.
5. The Omen
Released in 1976, 'The Omen' was the first film in The Omen franchise. It was written by David Seltzer and directed by Richard Donner. Lee Remick played the role of Katherine Thorn opposite Gregory Peck as her film husband, Robert Thorn. Others starring in this film include David Warner, Billie Whitelaw, Harvey Spencer Stephens, Patrick Troughton, and Martin Benson. 'The Omen' is about a couple whose son is murdered in the hospital shortly after his birth and this is unknown to his mother. Her husband replaces the child with the son of the devil who is then allowed to grow up with wealth and power. As he grows, people around him mysteriously die. This film was made on a low budget of $2.8 million but grossed $60.9 million at the worldwide box office.