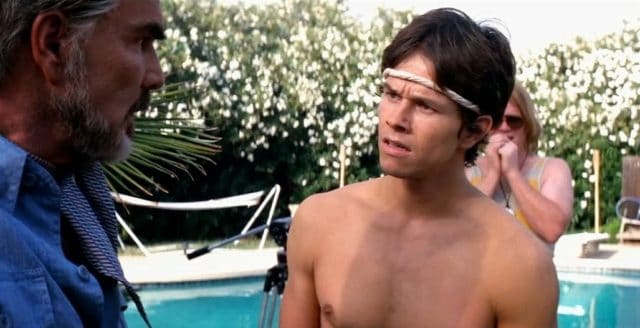 It was a relatively tough road before Mark Wahlberg's exciting acting career. He experienced a troubled upbringing in his childhood years in Boston that led him to becoming Marky Mark as a rapper. It was during his rapping career and Calvin Klein modeling that he became noticed. It was also at this time when he decided to begin his acting career.  With bit parts in movies like Renaissance Man and The Basketball Diaries, Wahlberg proved he belonged on screen.  Today, Wahlberg is known in Hollywood as one of the most popular leading men in film.   But all of his movies, which ones was he best in?  Here are our top five picks (in no order)
Three Kings
This was a satirical war movie that featured four soldiers and Wahlberg was one of them. The role he played in this movie allowed him to tone down down his image as a bad boy as he played the character who was pulled from his honorable image to the selfish desire of anxiously wanting to go home to be with his family. He made this movie more of a heist film.  It was one of his best films as he accepted torture from the Iraqi soldiers and at the same time he boasts a fun and energetic style that remained hopeful.
The Fighter
This movie of conflict based on a true story was centered around drama and personal life. Based on the life of Mickey Ward, Mark Wahlberg played the character Mickey a blue-collar boxer who desired to keep himself at a distance from the troublesome influence of his family.  Along with Christian Bale, the two delivered Oscar worthy performances as the Ward brothers.  Bale would receive an Oscar for his part.
Boogie Nights
This film was one Wahlberg's earliest starring roles and really put him into the spotlight.   Wahlberg played high school dropout "Dirk Diggler" who always had aspirations of making it big.  Speaking of big, he used one of his "biggest" assets to do.  Diggler worked in the adult film industry.  Directed by Paul Thomas Anderson it was one of the better movies of his career and had a ridiculous cast that included Burt Reynolds, John C. Reilly, William H. Macy, Julianne Moore, Phillip Seymour Hoffman, Luis Gonzalez, Don Cheadle, and plenty more.  Boogie Nights was essentially the beginning of Wahlberg's leading man career.
The Italian Job
This was the movie that helped in popularize the new Mini Cooper and has always been a crowd favorite.  Wahlberg played the exciting role of a thief carrying out his last job. In this movie he played a typical Wahlberg part:  tough guy with a heart of gold.  But of all the movies he played this type of part, this was his best.   The film highlighted a gradual softening of Wahlberg's hard edges that he continuously plays in other films.
The Departed
Wahlberg killed it in this film.  While his part may not have been huge, he was amazing as the one honest and foul mouthed cop left in Boston.  While Wahlberg didn't get much acclaim for the film, his footprints are all over it and I personally think it was one of his best performances.