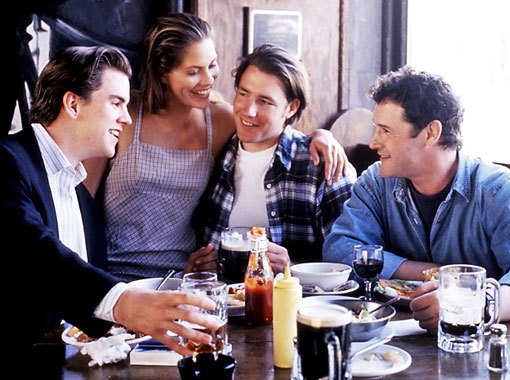 If you've heard of Long Island but never been there then there's a good chance that to you, like many others, it's a magical place where money lines the streets and people have more money than they know what to do with. At least it seems that way in the movies, right? Well to be honest if you really take a look at the neighborhoods online you might find that Long Island has its share of good and bad neighborhoods just like anywhere else. The films you see being shot on Long Island are usually always immaculate and don't show a lot of anything other than glamour and glitz since they're movies, that's what they're there for. But give them points for being impressive since the lot of them have taken to showing a very upscale look to Long Island that might make people want to go there all the same and just see what it's like.
Here are a few movies that were filmed in different parts of Long Island.
5. The Wolf of Wall Street
The story of Jordan Belfort is played up a little bit for the movies but a lot of it is somewhat accurate if only embellished enough to make it an attractive and fun film. Likely Belfort didn't enjoy all of the film but he did get a cameo near the end when he introduced DiCaprio as himself. It definitely stretches his legend a bit but for the most part Belfort was found guilty.
4. The Godfather
It seems like a lot of films depicting criminals are filmed on Long Island but maybe that's just because those that rise to a life of power and influence tend to like the atmosphere and the fact that it's a little ways from the big city. Long Island and its many different areas seem quite nice in many regards and well enough removed from the overall hustle and bustle.
3. Hitch
If you need to go to date doctor then you're hopeless, there I said it. It's not said to be mean but if a person needs someone to instruct them on how to attract the eye of their desired mate then they've got more serious issues than being lovesick for someone that doesn't know they exist. Plus, would you really go through all this on your own? The waxing part just made me cringe.
2. Goodfellas
This film was based on a very real story. It was embellished no doubt but it was something that actually happened. Jimmy Burke and Henry Hill were two very real people that managed to pull off one of the biggest heists in history and continued their criminal careers right up until Hill turned on Burke and sent him to jail where he would eventually pass away.
1. Cruel Intentions
This almost seems like a movie detailing what rich folks do when they're bored. The ruination of someone else's life must be so much fun when you can get away with it. Do note the intense sarcasm.
Give it this much, films that have been shot on Long Island have some very nice scenic views.