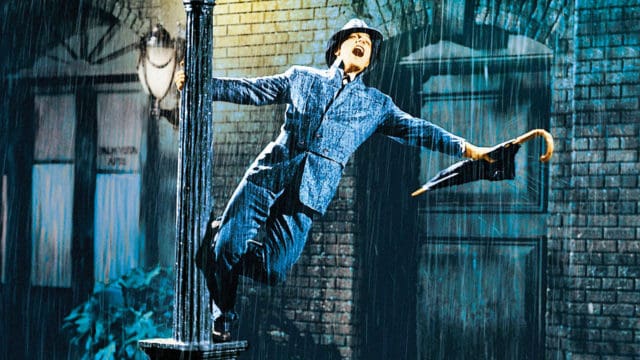 For such a timeless classic you'd think it would be easier to find this song in a slew of movies. Unfortunately the search turned up a lot of specials, documentaries, and TV show appearances instead. While it's in every clip that's mentioned below it is still notoriously hard to find. Perhaps it's because you can't really can some of the classics and must experience them in person, or maybe it's because the song is often found in films or TV shows and remains uncredited for one reason or another. In any case it was difficult to find despite being such a well-known song.
5. Dough
A down on his luck baker is trying to save his family business, the only problem is that the family wants him to sell and retire. It's difficult to just give up everything you've known for so long, especially if you don't have clue what you'll do afterward. When he hires on a young Muslim man that knows next to nothing about the business however he finds himself trying to sort out just what he should do. When business starts to pick up however, he eventually finds that he wants to keep doing what it takes to make this life work.
4. A Clockwork Orange
A truly disturbing film, this movie takes place in a dystopian version of England in which wanton violence is simply expected from time to time. What's even more disturbing is that the lead character, Alex, is actually performing a rendition of Singing In the Rain while he's engaged in a bit of extremely unpleasant activity involving himself and a married woman. This entire film is kind of odd and more than a little off the wall, but it's gained a definite following throughout the years.
3. Singin' In The Rain
Okay this one might seem a bit like cheating but it was there and like I explained before this song was hard to find anywhere. In any case, this classic musical has been kept around for decades now and it'd be a shame not to mention it at all. Gene Kelly was perhaps one the greatest performers of his time and has been idolized by so many that his name has easily been heard by each and ever generation that has come since. The classics don't die out easily.
2. That's Entertainment!
There is a veritable host of classic and iconic songs in this production that deserve to be noticed. More and more people are starting to forget where the foundations of the music they listen to today even came from. It stands to reason that if more people watched and understood the beginnings of such things as rock and roll, pop, and even a few other genres that they would come to realize and be grateful for the simple fact that such stars as these paved the way.
1. Precious Images
Hollywood is filled to the brim with images. From the beginning of the film industry to the current day it's been host to a vast number of iconic and legendary films and personalities that aren't soon to be forgotten. Gene Kelly might get only a blurb in this documentary but the simple fact is that he is there, and he's earned his spot.
The legends of music are never that far away from the consciousness of those listening today, and Gene Kelly is one that stands out among the the many.
Save