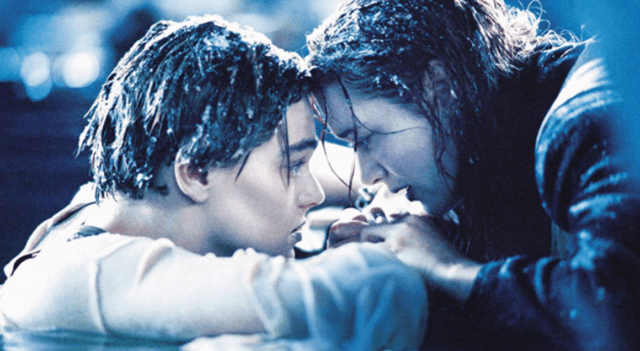 There are few better ways to spend Valentine's Day than curled up on a couch with your true love (or your cat — we won't judge) enjoying a romantic film. It's a great way to enjoy the holiday in peace — and a perfect end to a long day of romance. However, you might be a little lost on what film to watch. Luckily, there is something out there for everyone. Whether you are after traditional romance, an exploration of destiny, or a classic tale you will be able to find a perfect film to watch this Valentine's Day. Read on to learn about the Top Five Valentine's Day Movies of All Time.
Cactus Flower
This movie is a classic comedy that was released in 1969. Cactus Flower follows the tale of a man who told a lie to his lover — that is, that he had a wife and three children. When he decides he wants to marry her, he must cover his tracks and thus asks a longtime employee to pose as his wife. Hilarity ensues in this top-rated film. It ended up winning actress Goldie Hawn an Academy Award for Best Supporting Actress. It also served as the inspiration for an Adam Sandler film called Just Go With It that follows a similar plotline. This is a great film for anyone who wants to watch a comedy this Valentine's Day.
Eternal Sunshine of the Spotless Mind
Eternal Sunshine of the Spotless Mind is a reality-twisting dramedy that stars Jim Carrey and Kate Winslet. The two play the roles of Joel Barish and Clementine Krucynski, two lovers who had their memories of each other erased by a corporation. The film follows the pair as they end up discovering their past, exploring themes of true love and destiny. Eternal Sunshine of the Spotless Mind is a great film for a romantic evening — its main message is that love conquers all.
True Romance
If you and your date don't feel like partaking in the traditional romantic fare, you may want to check out True Romance. This Quentin Tarantino film — well, the name of the director should be enough. This movie offers black comedy, romance, and a thrill-a-minute ride through the crime-ridden streets of Detroit and Los Angeles. It follows a couple (Alabama Whitman and Clarence Worley) as they find themselves being chased by mobsters and gangsters. It's a great Tarantino film — and is a perfect one to watch if you are tired of typical romantic movies.
The Notebook
This 2004 film, based on a 1996 novel of the same name by Nicholas Sparks, is widely-regarded as one of the best romance films of all time. It follows the story of a young couple from the 1940s (as dictated by an elderly man). They are torn apart by war and other relationships, yet their love stays strong throughout the entire film. The Notebook is a wonderfully-romantic tale that is a great way to celebrate Valentine's Day with a purely romantic film.
Titanic
This award-winning film is known worldwide as the epitome of romantic cinema. It stars Leonardo DiCaprio and Kate Winslet as two passengers onboard the Titanic during its disastrous initial trip across the Atlantic. The film follows the two as they fall in love despite their distinct class divisions. The film takes a dark turn after the ship collides with the iceberg — but just in case you haven't seen it, we won't spoil anything here. Either way, Titanic is a great disaster film and arguably the best romantic movie of all time.