How did I spend my summer vacation? Waiting for something good to watch on TV! It's sad I know, but if you are reading an article on this site you can probably relate, even if you refuse to do so publicly. Yes the return of Breaking Bad, Big Brother, True Blood, and the constant stream of new Regular Show episodes have kept me busy (not to mention Leverage, Burn Notice, and a few others), but my DVR hasn't exactly been in cardio mode. So I decided to compile a quick list of the shows, new and old, that I'm most looking forward to this fall season. Granted, there are a TON of shows I'm looking forward to, but for sanity purposes I'm capping this list at 6. Be sure to fire off in the comments on your favorites and don't forget to shoot this list to your Twitter and Facebook crew for their thoughts. Time to start getting excited for TV again people!
6. Sons of Anarchy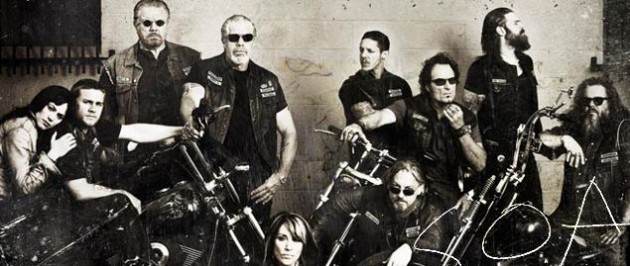 Sons of Anarchy is one of those shows that is good even when it is bad. It sets its own benchmarks and is only comparable to its self. It is easy to forget how difficult it is to forge a show like Anarchy and Breaking Bad where the heroes are so morally flawed, yet the fundamental archetypes of human familial connection are strong enough to overpower what should be seen as despicable codes of logic. Damn you Kurt Sutter for making me care about outlaw bikers.
Season 5 of Sons of Anarchy kicks off in the wake of a couple of major game changers and features a procession of guest stars such as Ashley Tisdale, Joel McHale, Harold Perrineau, and Jimmy Smits. Sons returns September 11 on FX.
5. Revolution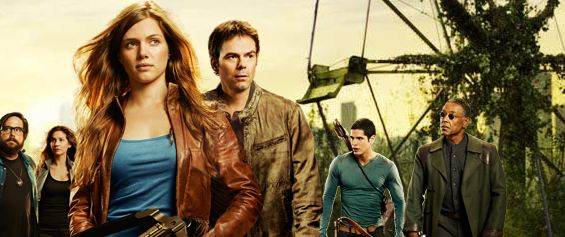 I've seen the pilot for Revolution and I loved it. I can't say I've seen a better example of world building since LOST, and by that I mean that with Revolution we have the synthesis of setting, concept, and character that comes along very rarely. J.J. Abrams shepherded this into existence, but in terms of the production side of things I'm most excited to see Eric Kripke back in the show-running game. Kripke is a plot alchemist that seems to employ a full grasp of both Joseph Campbell-esque archetypes, and a keen ear for the pop-culture zeitgeist. The cast is fantastic, but you really only need to say one name to lock that in: Giancarlo Esposito. He's as effective in Revolution as he was in Breaking Bad, but has a much larger scope to play with here and I predict will become one of the most talked about characters on television this year. Revolution premieres September 17th on NBC.