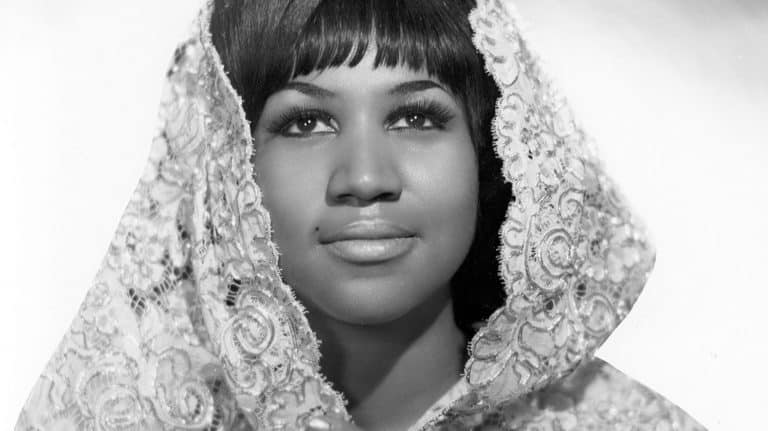 It's not entirely possible to say that Aretha Franklin had a hard life growing up but she did have her fair share of challenges since her mother passed on before she was ten years old and her father was a very busy man in the church. She did have a positive role model in Clara Ward, a famous gospel musician, and was able to turn this into a stable upbringing as she learned how to play the piano by ear and eventually became a singer in her own right. As her star began to shine and ascend Aretha became widely known as one of the best and eventually the greatest gospel singers and one of the greatest singers in the world by the time she had hit her peak. Her use of the gospel and of her own lyrics were so great that people around the world know her name without fail and to this day she's been seen as one of the legends that people have almost always perked up to. It's almost impossible to find someone that hasn't at least heard of her in any civilized country.
And you know that voice was put to use for TV and films in great and very memorable ways.
5. Goodfellas – Baby I Love You
For such a violent film Goodfellas managed to incorporate a lot of popular music that was big during the time and is still pretty widely known in the current era. While the movie took a lot of artistic license with the characters and the situations it's believed that a lot of went on is the true accounting of Jimmy 'The Gent' Burke. The characters as played by Robert De Niro, Ray Liotta, and Joe Pesci were so well done that a lot of people would easily believe that this movie was a faithful re-telling of Henry Hill and his friends during these troubled times, but keep in mind that Hollywood tends to add their own touches.
4. Tiny Toons Adventures – Respect
Tiny Toons was a crazed but still hilarious rendering of the Looney Tunes but in a much younger representation, as the Tiny Toons were students learning from the masters of funny in many ways. Each Looney Tune had at least one or two representatives that were there to match up to them, though you could argue that Babs Bunny was there for Lola Bunny or for Bugs' alter ego when he put on a wig and makeup. In any case she was the perfect foil to Buster Bunny, who was definitely the representative of Bugs. That being said she was every bit as sassy and yet brought a feminine touch to a band of toons that had become a boys club a long time ago.
3. Major Payne – Respect
It goes without saying that Major Payne is one of those movies with a cult following that didn't get nearly enough respect for what it was. In some ways it was a spoof movie but it was also its own picture since it incorporated all the elements of a real story. So yes, Major Payne was over the top and kind of crazy just like a lot of Damon Wayans' characters, but he was hilarious and at the same time showed that he had a heart beneath that bravado. After all the way that he came in was a lot different than the way he was presented at the end of the film. He did manage to bond with his cadets and show them how to be winners after all.
2. Michael – Chain of Fools
There have been a lot of movies depicting angels and archangels in one way or another and this one is among those that was the most fun but of course didn't get that much attention. Michael was more about lending human qualities to an archangel that was in town more or less to serve his own needs than anything else. He did what he could to help others and to have some fun along the way but for the most part he served his own need sometimes even if it led to trouble of the sort that only his natural charm could get him out of. As angel movies go this was pretty amusing and too much fun to really thumb your nose at.
1. The Blues Brothers – Think
You kind of had to know that this one was going to be on here given Aretha's stellar reputation and ability to perform. The Blues Brothers managed to pull forth a good number of singers and performers that were able to turn this campy film into something great, a legend even. While some people might roll their eyes at it, the moment you actually get into the movie is the moment you'll start laughing and never want to stop. It's dated humor at times but it's still funny and it's still extremely worth it.
Rest in peace Mrs. Franklin, your name will be remembered for many years to come.