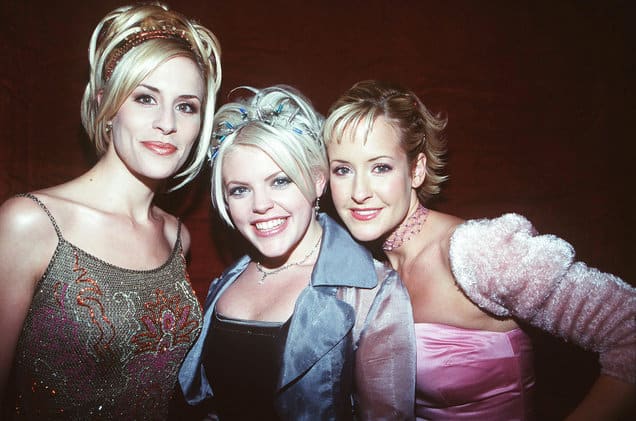 They were formed in 1989 but it took a little while for the Dixie Chicks to really get rolling. After one of their original members left and their lead vocalist was replaced they finally found the commercial success that they were looking for. They've had a few bumps along the road, particularly when it came to speaking out about political matters and such as several celebrities have done throughout the years, but their success has continued to flourish as they've continued to move forward, and thus far they've been keeping things moving.
They've got a great sound and are fun to listen to so it's easy to see why they're so popular.
5. Sesame Street-No Letter Better
A lot of kids wouldn't recognize the Dixie Chicks from anyone else but on Sesame Street it doesn't really matter since celebrities are a treat to see from time to time simply because they're treated like someone important. It also gives a little bit of a continued endorsement from the music and movie industries when stars do show up on the program, almost a way of saying that it's one big family.
4. True Blood-Lullaby
True Blood has been a favorite show of many since it was first released on TV and has remained so for a lot of people. Personally I think it's one of the oddest vampire shows out there but I'm not going to judge when I know I've got a few favorites that don't make a lot of sense to a lot of people. Plus the show did benefit from a great soundtrack that made it that much more alluring to fans.
3. The Simpsons-America's Back
If you put together a list of the cast and then another list of the guest stars that have been featured on the Simpsons you might find that the guest stars either eclipse the cast list or are just as many in number since there have been a lot of them. The Dixie Chicks are just one group of famous singers that have been featured on the show but they're among the most memorable.
2. This Is Us-Landslide
So to be honest this was a Fleetwood Mac song to start with but it's been covered by so many artists at this point that everyone's picked their favorite at some point. My personal favorite, after Stevie Nicks of course, is the version sung by the Dixie Chicks. But honestly and truly if a person has the kind of voice that can make the song sound good then it's a real treat to listen to.
1. Runaway Bride-Ready to Run
Any woman that runs from this many marriages might just get left alone in the real world since it's apparent that she likes to love and leave when things get a little too serious. Of course there's always a reason for things in movies and always someone that's bound to chase after the person in an attempt to figure them out. After all romantic movies can't end with someone saying 'meh, it's not worth it.'.
The Dixie Chicks are a pretty fun bunch to listen to since a lot of their songs tell a pretty good story.