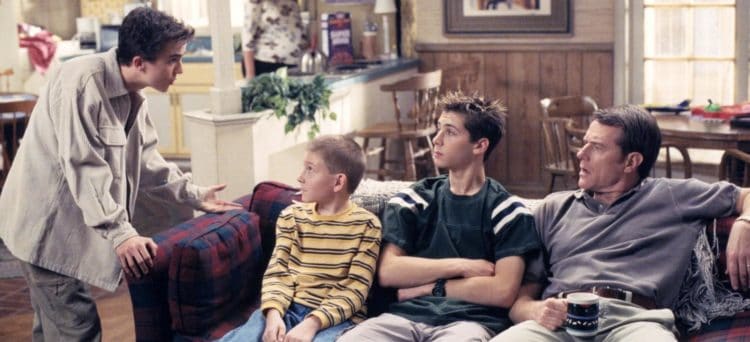 Their success came in the 1970's and 80's but it's fair to state that their songs are still treasured by fans and are listened to on a regular basis by many people. They had a few issues with managers and band members along the way but for the most part Boston made their own way in the music industry, cementing a legacy that still lives today and is fondly remembered. It's easy to still be in love with the band and their sound since they still perform, but a lot of people believe that their earliest work is still the best.
Here are a few selections that have used their songs to great effect. Keep in mind though, this list is really about just one that's their most commonly used.
5. The Walking Dead
This show has already featured so many great songs it's no surprise that it's featured this one. Fans are frothing at the mouth to see the next season of The Walking Dead and I for one can't blame them. Ever since Negan showed up it's been a bit of mess, even for those that have read the comic books and know what's coming. The time of redemption is near.
4. The Middle
Something about this show just appeals to people. Maybe it's the way that the family is so out of touch with one another or maybe it's because people can actually relate to the Heck's on many levels. Whatever the case it's been a favorite show for a number of years despite the oddities that it uses to push forth its hilarious plot lines and premises.
3. The Heat
https://www.youtube.com/watch?v=0jYgFXEapro
It's  the kind of pairing that you wouldn't normally think would work. Sandra Bullock is usually seen as this classy, upscale kind of woman that takes on very touching and even complicated roles, while Melissa McCarthy is the woman that takes on the role of the loudmouth and sassy but tough individual that doesn't care what people think about her. But somehow this movie worked on many levels.
2. Burlesque
When even the actors in the movie say it was horrible you can't say much after that to convince anyone that it had at least some merit. This is the kind of movie that proves that some movies need to stay on the drawing room floor where they might be able to be salvaged by a new generation of writers that are into taking on lost causes.
1. The Men Who Stare At Goats
If you're into government conspiracies and the belief that the government has been developing special programs that focus on psychic warfare and all other types of supernatural dealings then this film would be for you. It's inherently crazy simply because the title gives the premise away and doesn't leave much else to the imagination . This is one of those movies that you watch once and realize you have no idea what you just watched so you have to sit and watch it again.
More Than A Feeling was the most prevalent song of the bunch, so it was an easy pick to go with.
Save