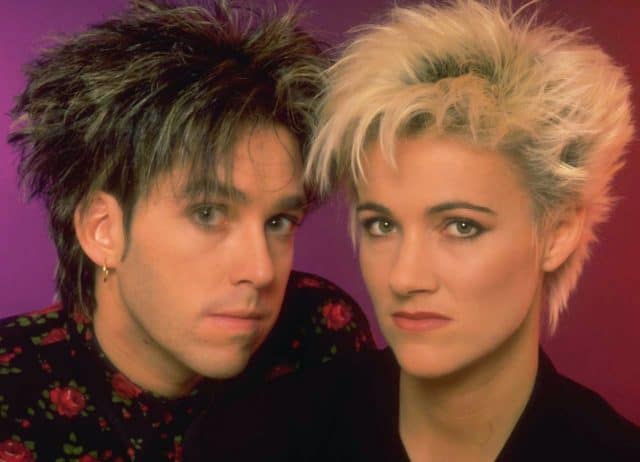 Before they were ever a duo, Marie Fredriksson and Per Gessle of Roxette were already successful solo artists in Sweden. When they paired up however to go on tour they seemed unstoppable for a while in the 80's and through to the 90's. They took their fair share of breaks and in 2002 when Fredriksson was diagnosed with a brain tumor Gessle went on to achieve solo fame again until they reunited in 2009. Since then their songs have continued to be played on the radio and remembered by fans near and far as some of the best music that's ever been produced by an 80's group.
A lot of people still jam out to them in fact. Guilty.
5. Mr. Robot-Listen to Your Heart
https://www.youtube.com/watch?v=Q29TBbExkmU
It's a serious moral conundrum that Elliott is placed into when he's recruited by a secret organization that has the ultimate goal of taking down corporate America. The biggest problem is that he's a cyber-security engineer that's paid to protect those same companies that he's being recruited to take down. So it's obvious he knows the ins and outs of the system, but it's less obvious whether he should take action or not.
4. GLOW-The Look
https://www.youtube.com/watch?v=7oAYQ4IyHFc
The glamorous world of women's wrestling is something that's been dying to take off for years and in this Netflix original series it's shown how the women of GLOW must come together and create a brand that people will want to see while beating the living heck out of each other and making it look real enough to entertain but not be so brutal that they can't do it night after night.
3. Scream Queens-The Look
This is about how it sounds as a sorority is targeted by a killer wearing a red devil mascot outfit as they stalk the members of the sorority. As series go it's not too bad but it's very formulaic in how it handles the content and the idea is that the Chanel's are all bound together by a decades-old murder mystery that was never fully solved. It's good entertainment without a lot of thought to it.
2. 13 Reasons Why-Listen to Your Heart
When Hannah Baker kills herself she leaves a series of cassette tapes behind explaining the reasons why. The boy that had a crush on her has the option to listen to the tapes to figure just why she would do such a thing, and to find out why he made the list. This is a very saddening but twisted story that paints a lot of the characters in a very dim light but still manages to tell a compelling story.
1. Pretty Woman-It Must Have Been Love
A lot of women want the perfect fairy tale, but in this movie one woman finally gets it but doesn't know what to do with it when her gentleman caller can't make up his mind as to what he wants. The time they spend together initially is great, but until he makes that extra effort she feels destined to go back to the life she knew before.
Listen to your heart, when he's calling for you.