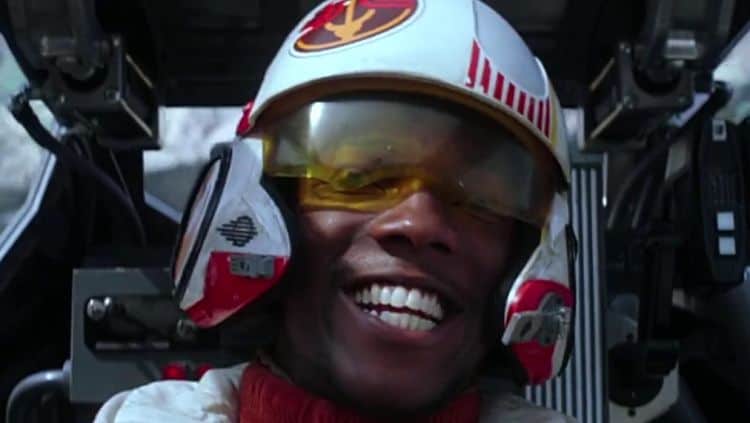 You might know Tosin Cole from the famous science fiction television series, "Doctor Who," where he plays the role of Ryan Sinclair. He casts as fictional character teenage ailing from dyspraxia. Besides acting in "Doctor Who," he takes credit for starring in various movies including "Star Wars: The Force Awakens" as X-Wing pilot Lt. Bastian, "Hollyoaks" as Neil Cooper, "EastEnders: E20" as Sol Levi, "The Cut" as Noah Achebe, and "Burning Sands" as Frank. Cole has a laid back personality and likes to keep most of his personal life private. Still, we have managed to unearth some facts about him you might be interested in; check them out.
1. He is originally from Britain
Tosin is among the Britons who have made a name for themselves in the entertainment industry in the United States and globally as well. He was born and raised south-east London, England and later relocated to New York at the age of 8, together with his father and uncles in the wake of his parent's separation, a thing he rarely talks about.
2. Began his acting career in 2009
Cole made his debut in the entertainment world in 2009 at 16 years. He attended after-school youth theater groups at Intermission Youth Theater Groups, which helped keep teenagers out of crime. According to the Standard Magazine, he admits his hate for Shakespeare plays at Abbey Wood secondary school in Greenwich, but his artistic director, Darren Raymond, made the playwright relatable. He consequently acted in "Wasted," a contemporary reproduction of the famous Shakespeare's theatrical play "Julius Caesar." A year later, he got to cast as Noah Achebe in BBC's television series, "The Cut."
3. He is a social justice advocate
Cole takes every opportunity he has to champion for social good, especially the issues of diversity, equal rights, and representation on screens. Acting has been his channel of expressing himself and those whom he represents. He is passionate about the mentoring that he got at his teenage day at Intermission Youth Theater, and only desires that kids continue to get such great opportunities. In an interview with RadioTimes, the British-American actor explains the need for discussions on diversity, be it gender or ethnicity. Besides, he clarifies that kids need to see people like themselves in shows so that they are touched and inspired by what they do. Drawing influence from his experience, he concludes that watching movies that make it easier for people to relate to their surroundings gives them a feeling of self-acceptance. Some of the films which gave him a sense of belonging are "Fresh Prince of Bel-Air" and "My Wife and Kids." Apart from taking the vocal crusade in social justice, he firmly supports the tenets of The Intermission Youth Theater in London, living up to the saying that charity begins at home.
4. His most challenging scene
Tosin has been through many tough circumstances while on set, but one that stands out among the rest occurred when filming the episode Rosa of the drama series, "Doctor Who." The episode features, right activist, Rosa Parks. He admits to the Metro the strain he endured in both watching and shooting the scenes. He gets quite nostalgic about how ancient blacks in America were racially segregated. They had to enter the bus as the last and give up their seats for any whites that boarded. In spite of the frustrations he undergoes while shooting some of the scenes, he is still appreciative of the chances he gets to tell a story that impacts his audience.
5. His mother is Nigerian
Tosin maintains a low profile when it comes to family matters, thus barely opens up about his personal life. We, however, know that he is of Black British descent; the father is a British native while the mother is African from the West-African nation, Nigeria.
6. Favorite episode on "Doctor Who"
Rosa makes it to both Tosin Cole's favorite episode and challenging top list. The episode echoes the struggles experienced in the past by isolated groups. Cole loves history, exactly what the episode offers, so it is no wonder that it ended being his favorite. He so not the only one who likes it; the episode charmed a significant number of casts and fans as maintained by the Express Magazine.
7. Loves sneakers
Tosin admits he fancies sneakers and when he got his dues after his role in "EastEnders: E20," he bought himself some Nike sneakers. Well, this could be argued out that he may have been a teenager then, but he still reaffirms his love for sneakers as an adult.
8. Got nominated for Best Younger Actor in a Television series
Cole's acting career is admirable, and it has not gone without recognition. He has scaled the entertainment ladder attracting nomination from Saturn Awards. He got shortlisted for the award of Best Young Actor in a Television Series for his role as Ryan Sinclair in "Doctor Who." His co-star Jodie Whittaker got shortlisted for Best Actress on a Television series while the show got nominated for the prestigious Best Science Fiction Television Series award.
9. Got acting inspiration from "Sucker Punch"
The enthusiasm to pursue acting by Tosin can be traced back to his days at the theater. He got a chance to see Roy Williams's play, "Sucker Punch," which is one of the best theater experiences he has ever had. What makes this experience unique is the fact that he saw people whom he could identify with, telling a story about London. It is this life-changing experience that steered him to take one step further into the entertainment world. Tosin is currently a celebrated actor, and he even ridicules the fact that he moved from being a fanboy of the "Sucker Punch" starring duo, Antony Welsh and Daniel Kaluuya, to become their peer.
10. He rarely uses social media
It is a trend for celebrities to update fans about their lives through social media, but Cole is a rare breed. Unlike most stars, he maintains social media accounts but keeps a lot to himself. The actor has a twitter handle @TosinCole and an Instagram profile by the name @mrtosincole. He enjoys a private life and shares little concerning his personal life.