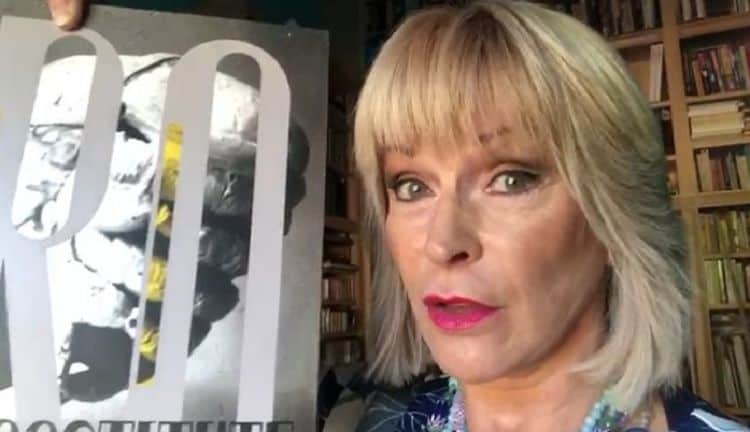 Toyah Willcox is one of those talented women who never fail to impress the world. She's a singing sensation who continues to wow those around her, and she's spent the beginning of the new year (2021) doing just that. She's been singing some famous songs, wearing a cheerleader costume, and forgoing a bra on her exercise bike while filming herself, and fans are loving it. If you don't know who she is, it's time to figure out who this obviously confident woman is.
1. She's In Her 60s
She was born on May 18, 1958. She was her mother and father's third child. She has both an older brother and an older sister. Their mother gave up her own career to raise the kids, and it was something that allowed her to be close to her kids.
2. She's From England
She was born and raised in the United Kingdom. She was born in a place called Kings Heath, which is located in Birmingham. She moved to London later in her life to become a rock star and musician, and it did work out well for her.
3. Artistic Talent Runs in the Family
It seems that many of the people who have artistic talents like singing or such get it from their parents. It might just run in the family. Her own mother was a famous dancer. In fact, her father saw her mother perform on stage and had to marry her. He was in love prior to the meeting, but they met, she fell in love, and they were wed.
4. She Was Bullied
Throughout her childhood, she was heavily bullied. She grew up with a spinal condition that required her to go through physiotherapy. She also grew up with issues with her feet that did require surgery. She needed corrective surgery to fix the issue when she was a teen.
5. She's Close to Her Mother
She was very close to her mother growing up. However, despite the closeness that they two shared, she was often violent to her mother when she was emotional. She suffered from a lot of health conditions as a child, and she was bullied, and her childhood was not easy as a result.
6. She's Married
Her husband is a rock star. His name is Robert Fripp. He is part of the rock group called King Crimson. They met and began dating, fell in love, and got married. They have an interesting relationship that works for them, and they seem happy. They wed in 1986.
7. She's Not Worried About Anyone's Opinion
This has never been clearer than it was when she filmed not one but two videos of herself performing music while not wearing a bra. It's not our business if she wears a bra or not, but it does become a little bit more our business when she decides not to wear one while wearing a multitude of white tee shirts. She clearly doesn't care what we think.
8. She Doesn't Live with Her Husband
He's 12 years her senior, and they keep their spark alive in a very interesting way. He might be 74 to her 62, but they keep their long marriage interesting by not living together. That's right. They have their own homes. They don't live with one another. She said that the secret to their long and happy marriage is that they don't see one another.
9. She Really Does See Her Husband
She might joke that they don't spend time together, but they actually do. Their separate homes are all of 200 yards apart, so they are always together. They are currently living with one another, now, too. He rarely goes to his own home on their property, and it works for them.
10. They Have a Snore Room
Sometimes she has so much to say that we don't know what to believe or what to take as a joke, but she might actually have a real answer here. Her husband snores. She cannot stand it. The way that they combat his snoring without her losing sleep and him dealing with her anger is by having a snore room at home. So, while they may not live apart in a real way, it does sound like he might have his own bedroom at home so that he doesn't bother his wife. It might be a tad unorthodox, but we like it when couples find what works for them and they stick to it rather than giving up on one another.