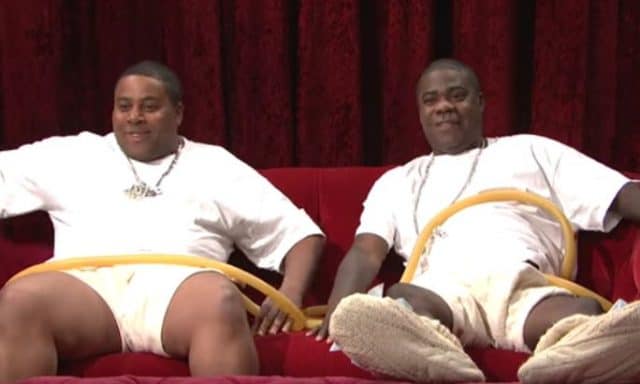 In one of the stranger skits from last night that actually didn't involve politics, a familiar face joined the cast.  Tracy Morgan got into the mix when SNL decided to spoof Beyonce's pregnancy.  Beyoncé (Sasheer Zamata) gets to know her twins (Tracy Morgan, Kenan Thompson) during a doctor's (Alec Baldwin) visit.
The sketch hilariously addresses Beyonce's recent pregnancy announcement, which essentially broke the internet when she began sharing her already iconic announcement photos. And seeing how America lost their collective you know what over the singer's pregnancy, it was up to Saturday Night Live to poke fun at all of the insane hype that's come with the announcement.
There was no better a way to do this than feature Morgan and Thompson as the twins.   While the show was mainly focused on politics and Sean Spicer, Kellyanne Conway, and Donald Trump ruled the headlines this was definitely one of the stronger skits of the night.
Check it out below