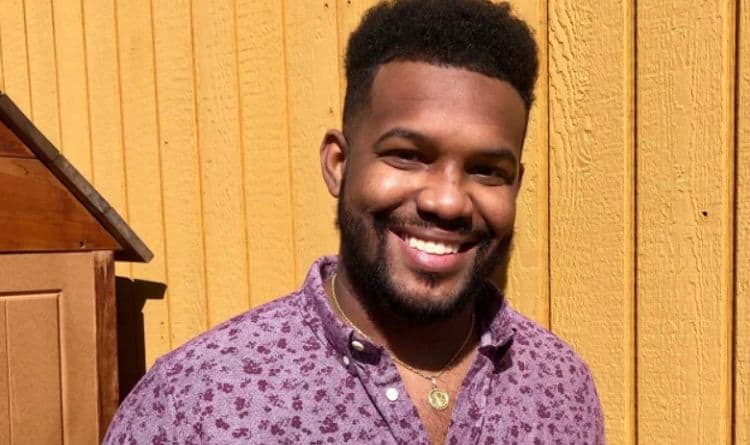 Nobody likes to think of love as a competition, but that's exactly what it is on The Bachelorette. At the end of the day, these guys are competing for one woman's love, and they only have a small window of time to do it. As a contestant on season 17 of The Bachelorette, Tre Cooper will be up against more than two dozen other men to win Katie Thurston's heart. However, Tre is up for the challenge and he seems to have all of the qualities that Katie could want in a guy. He's handsome, successful, and intelligent and he's ready to bare his heart on national TV with the hopes of leaving with the love of his life. Here are 10 things you didn't know about Tre Cooper.
1. He's From Georgia
Tre is originally from Covington, GA. Although it's a very small town, Covington's claim to fame is that it was the filming location for The Vampire Diaries. Hopefully, Tre will be able to turn on some of that charm that the south is known for while he's getting to know Katie.
2. He Likes To Read
Some people cringe at the thought of sitting down and reading a book, but Tre isn't one of those people. Tre enjoys reading and he is a member of a book club with his friends. Unfortunately, we weren't able to locate any information on the types of books he likes to read.
3. He Wants To Have A Big Family
We don't have any information about Tre's family, but we do know that he has plans to start one of his own, and he wants to start a big one. According to his bio, he wants to have as many children as he and his wife can afford. Hopefully, Katie is on board with having a lot of kids or this could prove to be an area of incompatibility.
4. He's Not On Social Media
Social media is usually the first place people go when the new Bachelorette contestants are announced. Unfortunately, though, there isn't anything to find on Tre. He doesn't appear to have any social media accounts at the moment, but there's a good chance he's just disabled them temporarily while the show is airing.
5. He's A Georgia State Alum
By the looks of things, Tre has lived in Georgia for his entire life. He even decided to attend college in the state. Tre studied at Georgia State University which is located in Atlanta. We know he graduated in 2018, but there's no information on what he majored in.
6. He's 26
Tre was born in January of 1995 which makes him 26-years-old at the moment. This puts him around the same age as many of the other contestants, but around four years younger than Katie. A four-year age gap usually isn't considered big, so it likely won't be an issue.
7. He's A Software Engineer
If Katie is looking for a guy who has a lot going for him, Tre should definitely be in the running. Tre's LinkedIn profile reports that he works as a software engineer at Home Depot. He's been working with the company for a little over four years. This is the only work experience listed on his profile.
8. He's Hoping To Build A Serious Connection
Some people who have competed on The Bachelorette over the years have had questionable intentions, to say the least. Some appeared to simply be looking for a way to get on TV, while others didn't seem ready to settle down. Neither of those things appears to be the case with Tre, though. He is seriously looking for love and he's ready to get a little vulnerable in the process.
9. He Doesn't Have Any Other TV Experience
Making the decision to go on reality TV is never an easy one, especially on a show like The Bachelorette where people are asked to share something that is usually private with the whole world. Even though being on The Bachelorette is Tre's first time doing a TV show, Tre seems more than ready for the challenge.
10. He May Have Played High School Football
Since Trey doesn't have any social media accounts at the moment, there isn't a lot of information out there about him. One thing we did discover, however, is that Tre may have been on the football team in high school. An article published in the Covington News in 2012, mentions someone by the name of Tre Cooper playing football at Eastside High School. Since Covington is such a small down, and Tre would've been in high school in 2012, there's a good chance it's him.