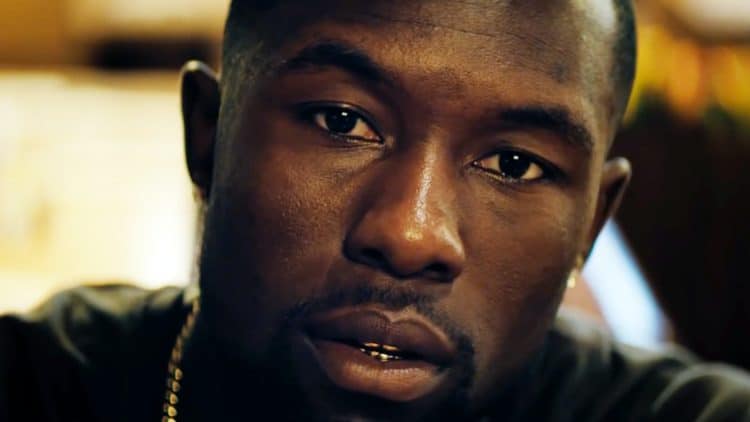 Stating that Mike Tyson isn't all that interested in Hulu's upcoming series Iron Mike is putting it lightly since Tyson roasted the series that will be starring Trevante Rhodes while showing favor to the limited series that he'll be working on starring Jamie Foxx in the lead role. It's easy to think that Tyson might be leaning towards the project that he'll have more control over and will possibly show him in a slightly better light, but there is a point when one has to question if Hulu is going to be biased in their opinion or if they're going to stick to the documented facts of Tyson's life that have been gathered over the years. However, it turns out it's very likely that people will look at both series when they're released and will end up giving their opinion of both since it's bound to happen that Foxx and Rhodes will act out the story in very different ways. One thing among many that are noted when looking at biographical series or movies is that nearly everyone is going to have an opinion and there will be plenty of people that don't like what the next person has to say or might agree on a few points but not with everything. It's fair to think that things like this get a bit tense when the person that's being portrayed is still alive since one might think that those making the series would worry about offending the celebrity, especially when that person is someone like Mike Tyson. It doesn't sound smart to upset a man that could still put his fist into someone hard enough to break a bone or two, but even if violence wasn't the answer Tyson was looking for, it's still enough to make a lot of people pause when telling a true story about someone that's had a history of violence as his profession.
A lot of people know very well that Tyson has been in trouble in the past, and that he hasn't been that stable in the years since he first found himself in said trouble. Taking in everything that's happened in Tyson's life, whether he's been responsible or it's something else that has come along, it's fair to say that he's been a controversial figure for some time. Those at Hulu obviously aren't too worried about portraying this since the fact is that shows like this happen quite often when it comes to celebrities and sparing feelings isn't exactly part of the job. But Tyson has expressed that he wants no part of this project and has disavowed it publicly. That might make a person wonder if it's really wise to go ahead with a project that isn't endorsed by the person it's about, but Hulu sees the money and it would appear that they're ready to cash in rather than stand around and think about it. When it comes to business that's the smart move, but when it comes to telling someone's story, especially if they don't approve of it, even being legal and in the clear doesn't make it feel as though an unauthorized story should be told. I usually state that every story has validity, and this is no different, but there are times when a story should be hung up and left for a while and when it should be released since it's the right time. Without having any control over it, a lot of us can say what we'd like, but it's still going to happen. It just feels as though Hulu might have been better off letting this one go for a bit.
Time will tell though when Iron Mike and the limited series with Foxx are both released since people will likely be watching both, or at least glancing at both while watching one. But the one that gets the overall favor of the audience is bound to be the one that will end up mattering the most. There are bound to be plenty of folks thinking that Tyson will want to paint his life in a way that will make him look like the good guy, possibly the victim at times, and someone that made some bad choices but was ultimately a decent person. That's kind of amusing really since there's nothing to say that he'll do any such thing, while it's kind of expected that Hulu will go pretty rough on the former champ due to his past indiscretions. However it turns out, each series will likely be pretty interesting since the life and times of Mike Tyson have been entertaining to a lot of people over the years. It's entirely possible that the Hulu series will vilify Tyson at some point and perhaps offer him a bit of redemption at another. Whatever happens, it should be an intriguing series.