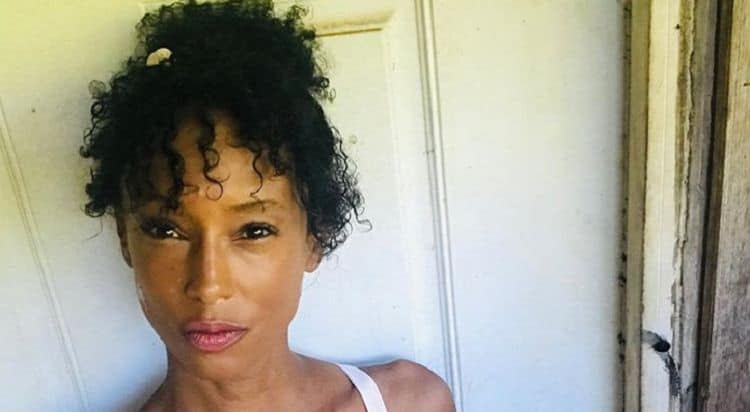 If you grew up during the late 90s/early 2000s, you'll probably remember Trina McGee for her role as Angela Moore on the hit TV series, Boy Meets World. She appeared on the show for three seasons and was the first and only prominent black character. Since the show's end, she has only made a few minor appearances over the years, and she seems to enjoy staying out of the spotlight. However, in January 2020 she was thrust into the spotlight after speaking out about negative experiences she had working on Boy Meets World. Her comments sparked a lot of necessary conversations and were a harsh reminder that everything we see on TV really is just for show. Keep reading for 10 things you didn't know about Trina McGee.
1. She's Been Working Behind The Scenes
Trina hasn't done a ton of work in front of the camera since Boy Meets World ended, but that doesn't mean she hasn't still been staying close to the entertainment industry. Over the years, she's also done work as a writer, director, and producer. She directed and wrote a film called Detainment which was released earlier this year.
2. She's An Artist
Acting may have always been at the forefront of Trina's career, but it isn't the only creative thing she's pursued. She is also a talented artist who loves painting. At one point, she even opened her own art gallery but it's hard to tell whether or not it's still open. Trina has an Instagram account dedicated to her work as an artist. 
3. She Has Haitian Ancestry
Trina was born and raised in the United States, but she has Haitian roots on her father's side. According to her IMDB bio, Trina's father was a photographer and revolutionary. Although he didn't play an active role in her life, his work as an activist heavily influenced her. 
4. She's A Mom
Being a mother is likely one of the main reasons Trina decided to take a break from the spotlight. She is the proud mother of three children, two of which are from her marriage to Courtland Davis. Trina and David were married for 10 years and divorced in 2001. 
5. She Had A Music Career 
If you thought painting and acting were Trina's only artistic talents, you were wrong. Trina also loves to sing and actually had a brief singing career. She once wrote a song that became number one on a radio station in Minneapolis. She even almost became a member of a girl group founded by the legendary, Quincy Jones, but the idea for the group died before it even got started. 
6. She's Rebuilding A Relationship With Danielle Fishel 
When Trina called her Boy Meets Girls cast mates out, she didn't hold back. She accused several of them of bullying her, largely due to her race. She has since received apologies from some of her old co-workers including Danielle Fishel who played Topanga on the show. On TV, Angela and Topanga were best friends, but that wasn't the case in real life. Fishel has apologized for the role she plays in making Trina feed uncomfortable, and Trina accepted the apology. Although things aren't 100% better between the two, they are working on building a relationship. 
7. She Attended Howard University
Growing up with an understanding of what her father stood for made Trina develop an interest in politics. She enrolled at Howard University with a plan to get her degree in political science. However, after two years in school, Trina decided to drop out and pursue other interests. 
8. She's A New York Native
Trina was born and raised in the Bronx, and she is very proud to be from New York. Now, however, she lives in the San Fernando Valley where she has been a resident for many years. California has proven to be the perfect spot for Trina as an entertainer and an artist. 
9. She Wasn't Actually A Teenager While On
Boy Meets World
This may be hard to believe, but when Trina joined Boy Meets World during season 5, she was almost 30-years-old. Despite her age in real life, she was playing a teenager and college student. Angela is not 50-years-old and she continues to look much younger than her age. 
10. She's A Vegan
Trina is all about making sure that her body looks and feels its best. One of the ways she's able to accomplish this is by eating a healthy diet and avoiding artificial colors and flavors. Trina doesn't eat any meat or dairy products and she tries to avoid eating gluten whenever she can.