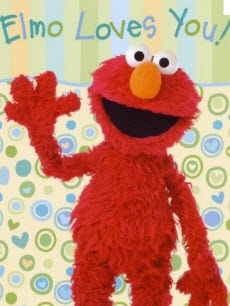 Alright, I officially give up trying to figure out this whole Elmo thing. The story so far has been:
– Elmo's puppeteer Kevin Clash was accused of having a relationship with a 16 year old boy when he was 45
– The accuser then recants his statement, and says it was consensual and legal
– The accuser recants his recantation and says he WAS underage
Now, we have the final straw to break the camel's back. Another accuser has come forward, this one publicly. Cecil Singleton says he had a relationship with Clash when he was 15, and is now seeking $5M in damages.
The news is too much to bear and Clash has officially resigned his position at Sesame Street and will be Elmo no longer as he tries to deal with this. Is the saga over now? Judging by how its going, I would say not, but I'm tired of reporting on it already.