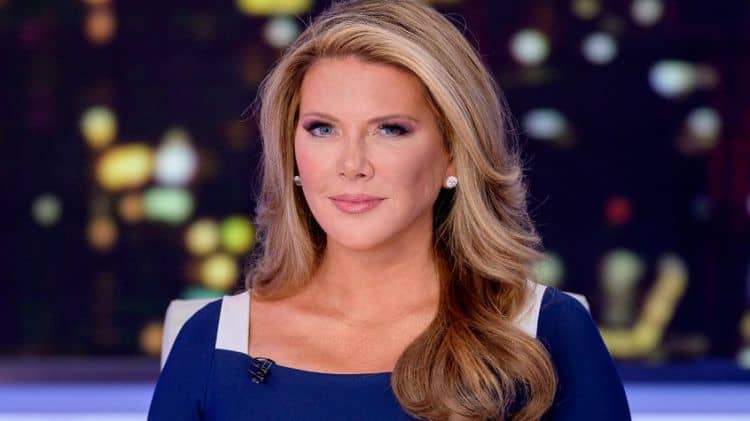 FOX News has become the home base for conservative media coverage in the United States, so it seemed like the perfect place for conservative talk show host Trisha Regan. However, after several years with the network, Trish's viewed proved to be too far right for even FOX. She was let go from her position with FOX in 2020 after making statements to suggest that COVID was scam created to make President Trump look bad and get him impeached. Although getting terminated from a job is never an easy thing to deal with, Trish has taken the change in stride and she is still working hard to bring the news to her supporters. She was hired by American Consequences in September 2020 and she's also working on some projects of her own. Continue reading for 10 things you didn't know about Trish Regan.
1. She's A Columbia Grad
Columbia University is known for being a liberal institution, so many people may be surprised to know that Trish is an alum. She attended the school during the late 90s and graduated with a bachelor's degree in history in 2000. Just a year later, she was hired by CBS.
2. She's A Director
Being on camera was Trish's bread and butter for many years, but she's also done some other cool things. She has some directorial experience and her most notable project was the 2009 TV documentary, Marijuana Inc: Inside America's Pot Industry. Now that she is changing gears a bit, she may decide to do more directing projects.
3. She Was A Singer
Working in the media isn't the only thing Trish is passionate about. She also loves music and spent several years training to become a singer. Prior to her time at Columbia, Trish attended New England Conservatory of Music in Boston where she took voice lessons. It doesn't appear that she ever tried to pursue singing on a professional level.
4. She Speaks Four Languages
If you've ever tried to learn a second language, you know just how challenging it can be, but Trish seems to have a knack for learning multiple languages. In a tweet in the summer of 2018, Trish revealed that she speaks four languages. However, she did not go into any detail about which languages she speaks other than English.
5. She's A Former Pageant Queen
The pageant world has a reputation for being superficial, and it's not the kind of thing that Trish was born and raised in New Hampshire and entered the Miss New Hampshire pageant in 1993. She was crowned the winner and went on to represent the state in the Miss America pageant the following year. She did not place in the Miss America pageant.
6. She's A Mother
Even in 2020 there are lots of people out there who believe that women must choose between having a successful career and a happy home life, but despite her conservative values that's one traditional viewpoint that Trish doesn't subscribe to. In addition to her career, Trish is also a wife and mother. She and her husband James A. Ben have been married for almost 20 years. They have three children together.
7. She's A Dog Person
Knowing what kind of pet someone prefers may seem like a superficial detail, but many believe that there are distinct personality differences between dog people and cat people. With that said, Trish is a proud dog person and she has an adorable fur baby named Fluffy who makes frequent appearances on her Instagram.
8. She Started Her Own News Site
Trish may have lost her job with FOX News, but she isn't letting that stop her from continuing to do what she loves. According to her LinkedIn profile, she has started her own media company in September of 2020 called Trish Intel. She also a website under the same name where she shares national and international news.
9. She Hosts A Podcast
Her website isn't the only way Trish is keeping her media career going. She also started a podcast called Trish Intel in which she focuses on political stories and current events. Unlike the traditional weekly episode format that has become popular with podcasts, Trish uploads a new episode every week day.
10. She Loves To Ski
Due to her views, it's can be easy for some people to see Trish as an uptight person who doesn't like to have fun, but she actually loves to let loose and have a good time. She has an adventurous side and she enjoys going skiing. Since she is also an avid traveler, she loves getting the opportunity to hit the slopes in different countries.