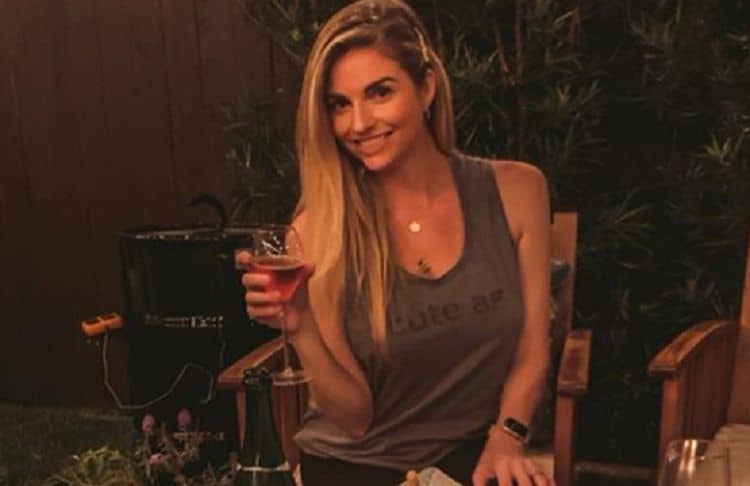 Trishelle Cannatella was first introduced to us in 2002 when she was cast as for The Real World: Las Vegas. As usual, the season was full of lots of drama and Trishelle quickly became a fan favorite. While many Real World cast members eventually fall into obscurity, Trishelle has managed to turn her 15 minutes of fame into well over 15 years. Since her appearance on The Real World, she has has done a lot of things including making appearances on several seasons of MTV's The Challenge. During her time on TV, Trishelle has become known for her bubbly personality and competitive nature. Keep reading for 10 things you didn't know about Trishelle Cannatella.
1. She Has Acting Experience
Reality TV is what Trishelle is best-known for, but that isn't the only time she's been in front of the camera. Over the years, she's also gotten some acting experience under her belt. She's appeared in several TV shows and movies such as Criminal Minds and Ninja Cheerleaders. Trishelle hasn't done any acting since 2012 though, so there's a good chance her acting days are just a thing of the past.
2. She's Married
After her time on The Real World, Trishelle established a reputation for being a bit of a party girl. Most people who watched her during that season probably couldn't imagine her settling down, but that time has officially come. Even though she still likes to have a good time, she's definitely calmed down now that she has a husband. In 2017, she married a fighter pilot named John Hensz.
3. She Was On An Episode Of Married At First Sight
If you're a big reality TV fan, you've probably seen Lifetime's Married At First Sight. As you may have been able to guess by the name of the show, it's about people who get married the very first time they meet. Even though Trishelle isn't a cast member on the show, she made an appearance during a recent episode as a friend of one of the grooms.
4. She Plays Poker
Trishelle's poker face is better than most people would've ever guessed. She  is a talented poker play and she doesn't just play for fun. She has competed in several celebrity poker tournaments and even played in 2010 WPT Invitational Tournament where he won a prize of $20,000.
5. She Grew Up In A Very Religious Household
Trishelle was born and raised in a small town outside of New Orleans. She comes from a conservative and very religious family and grew up attending church on a regular basis. However, after her appearance on The Real World, Trishelle let go of osme of her conservative ways.
6. She Travels Often
Being a reality TV star has afforded Trishelle with lots of opportunities, one of them being the ability to travel often. She has gotten the chance to visit lots of cool destinations. Some of the countries she's been to include Portugal, Canada, Italy, and Germany.
7. She Learned About Real World Auditions At The Club
Trishelle's friends are the people who convinced her to audition for the show, but she actually found out about the audition at a local club. She told Laist, " I was actually at a club and some MTV people were doing some open casting calls. I didnt know it at the time, but a really hot guy who I had been talking to that night at the club actually worked for MTV and he was the one that brought auditioning to my attention."
8. She Was In Playboy
It's no secret that Trishelle has a bit of a wild side, and she isn't afraid to let it show. She has worked with Playboy multiple times over the years. She posed nude for Playboy Magazine and the Playboy Cyber Club. Trishelle also made in appearance in a Playboy DVD.
9. She Lost Her Mother At A Young Age
Trishelle may be a happy and outgoing person, but things haven't always been easy for her. When she was just 14-years-old, she experienced one of the most tragic losses a person could have. Her mother passed away after being diagnosed with a brain tumor. Despite the loss, Trishelle managed to stay focused on her studied and activities.
10. She Has A Degree In Communications
Trishelle is a graduate of the The University of Southern Mississippi where she earned a bachelor's degree in communications. After graduating, she was hired for several jobs in the marketing field. She currently works as a medical representative for a company in Boston. According to her LinkedIn profile, she's held her position for a little more than 5 years.